About the magazine
ALL-IC? It must be read aloud to understand that it is a rebus in SMS language. All I see: "All that I see". ALL-IC, that's another look. ALL-IC is an online magazine that invites you to pass on the other side of the mirrors, to meet every week personalities who dream to re-enchant the world with immense or tiny acts. An invitation to discover the stories behind the objects. ALL-IC is a place where we talk about know-how and well-being, where we look at extraordinary trajectories and moments of rocking where everything changes for the better. It is about papillanies and human passions. ALL-IC is a platform of expression around which a tribe of friends gathered. Together, it's the right attitude. Who is this magazine for? There is no sex or age to be interested in the beauty of gesture and thoughts.
About Isabelle Cerboneschi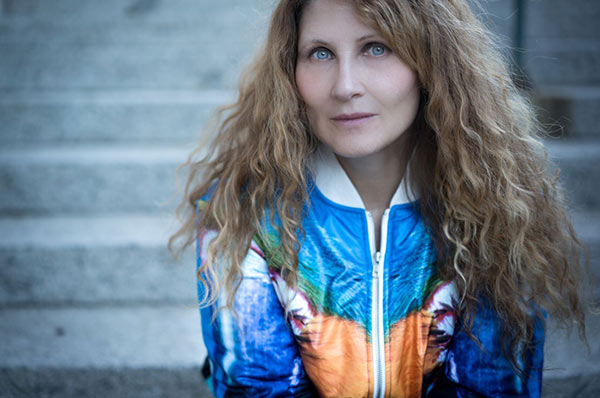 The right to everything, he led me to the world of journalism. I never left. I wrote for all categories before opting for these wonderful areas where we meet personalities who create: art, fashion, watchmaking, jewelery, architecture, perfumes, beauty. "Create". There are few words that possess this power to generate thunders in the imaginary. During 15 years I was the editor-in-chief of the Hors-Séries of the Swiss daily Le Temps, going from fashion shows to watch shows, from artists' studios to those of craftsmen. I had the chance to meet the greatest couturiers and creators (Azzedine Alaïa, Karl Lagerfeld, Nicolas Ghesquière, Clare Waight Keller, ... the list is long), monumental architects (Frank Gehry, Christian de Portzamparc, ...), photographers and artists who helped define the style of an era (Helmut Newton, Roy Liechtenstein, ...). Some events are invitations to reinvent themselves: the disappearance of the Hors-Séries in December 2016 was one of them. In 2017 I decided to launch my own magazine, leaving the paper of my first love for digital. An adventure…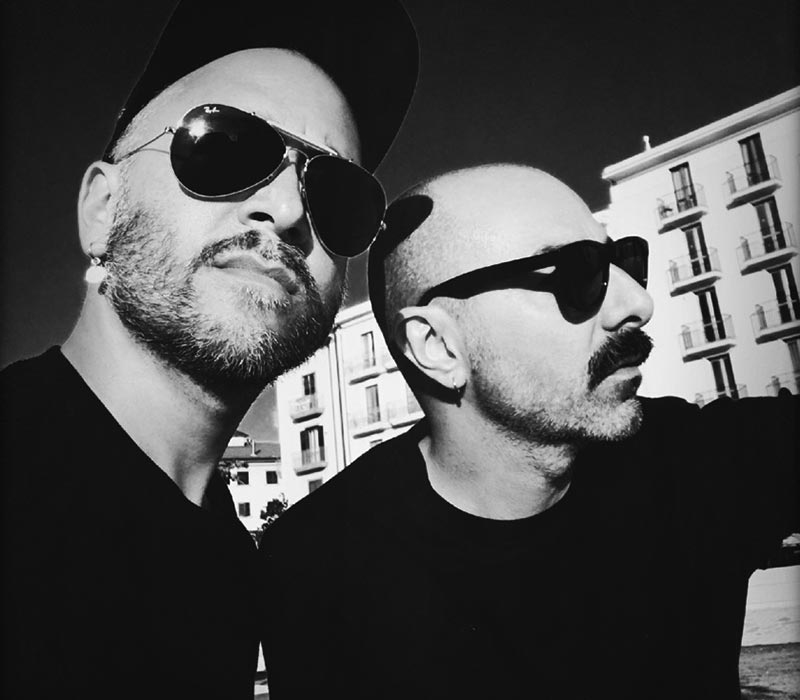 Buonomo & Cometti
With Angelo Buonomo and Didier Cometti, it's a long story. We started working together ten years ago: they did the fashion and haute-couture shoots of the Hors-Séries of the Swiss daily Le Temps.
With their images full of contemporary poetry, they were the perfect interpreters of our common imagination. It is rare the alchemy. The most beautiful ideas are often born during an improvised briefing on the terrace of a Parisian café.
This duo of hypertalent photographers / stylists / creators / make-up artists formed early on the school benches in Basel. They had 7 years and never left each other.
These fashion enthusiasts have left Switzerland for Paris. They had 16 years and creative dreams full of their heads. After two intense years of assistantships for various magazines, they started as freelance stylists.
They collaborated with Tyen, Helmut Newton, Albert Watson, Giovanni Gastel
among others. After 19 years of collaboration with Tyen and the Dior house to carry out the perfume and beauty advertising campaigns, they decided to take off.
In 1993 they launched their own brand of ready-to-wear women and men - DIDIERANGELO - found at Bergdorf Goodman in New York or Takashimaya in Tokyo.
In 2005 they realized their first shoot as photographers. The story was just beginning ...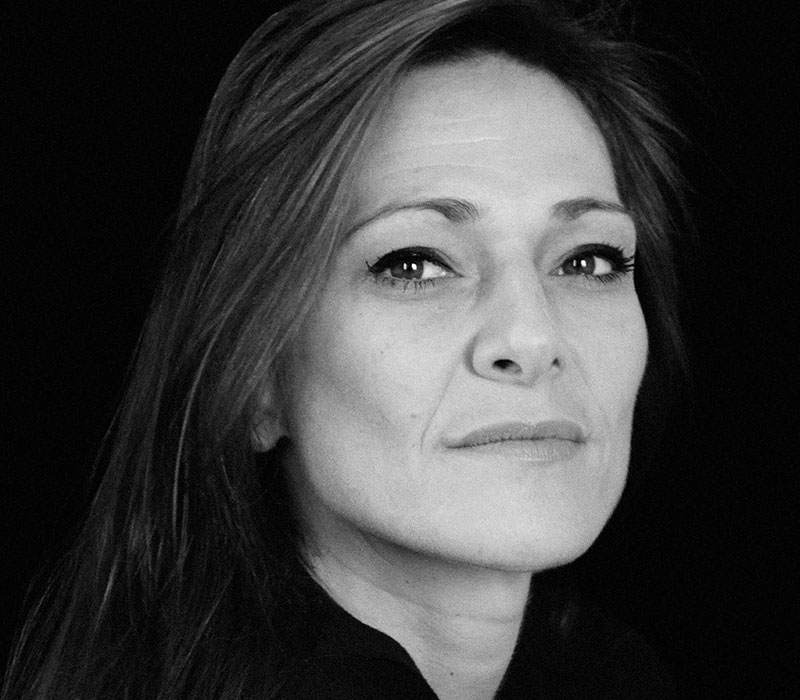 Michèle Bloch-Stuckens
Michèle Bloch-Stuckens has had many lives and traveled a lot: she was born in Brussels, studied art in Geneva, then studied gemology in Los Angeles.
She worked at a major jeweler in New York before the picture fell on 2000. Back to Geneva.
Four years later she moved to Paris to specialize in fashion photography.
Her images are recognizable by their rich and colorful decorations, the girls with their exacerbated femininity and their assertive sensuality.
These last 3 years she has experienced a mutation. 2017 is a pivotal year: it aspires to more poetry, more simplicity and takes its first steps in the photo art.
Michèle Bloch-Stuckens has been photographing women for more than 15 years. His gaze has had time to change. What she wants to show too. It has long revolved around the woman, imagining it turns fatal, vintage, bourgeois, seductive, playful, before daring to look from the inside and bring out a fragility. The photographer seeks to expose this new woman she discovers, sensual almost in spite of herself, lighter and free of constraints of all kinds.
What she seeks to show of femininity is the architecture of a freedom.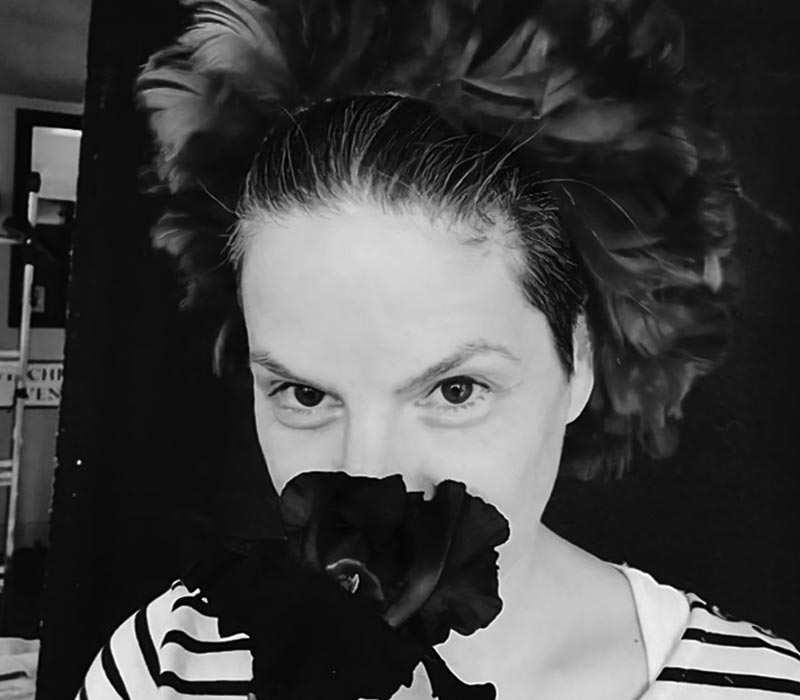 Jo Phillips
Jo Phillips has worked in the fashion industry for over 30 years. She began as a stylist and then artistic director. She created the magazine Cent.
Eight years ago, she fell in love with the digital world and transformed Cent into an online magazine, creating one of the first interactive digital platforms celebrating fashion, the arts, design, music, cinema, and all other areas of creative activity.
Then she started creating websites for brands, and other online platforms, including ALL-IC.
She spends her days running her favorite magazine, Cent, while trying in vain to be loved by her cat, Mrs. Pushkin.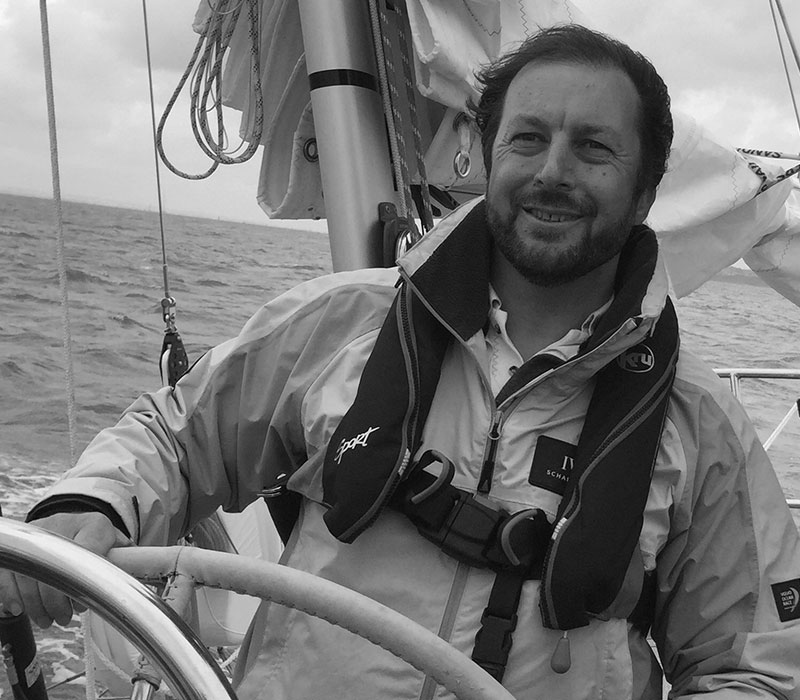 Vincent Daveau
Vincent Daveau is an ardent fanatic. When he is interested in a field, he wants to master the arcane. He began his career in France as a history and geography teacher. But his passion for craftsmanship and craftsmanship led him to discover the world of mechanical watchmaking. Wishing to discover this new universe with seriousness, he returned to school for three years to obtain his watchmaking diploma and completed his training with renowned masters. Eager to share his passion, he became a watchmaking journalist in the mid-1990 years and devoted himself to his new job. Historian, conservator and designer of watches, author of several books on time measuring instruments, he writes today for various classic or digital media renowned. Also keen on sailing, this watchmaker is now working hard to combine these two historically closely linked sectors.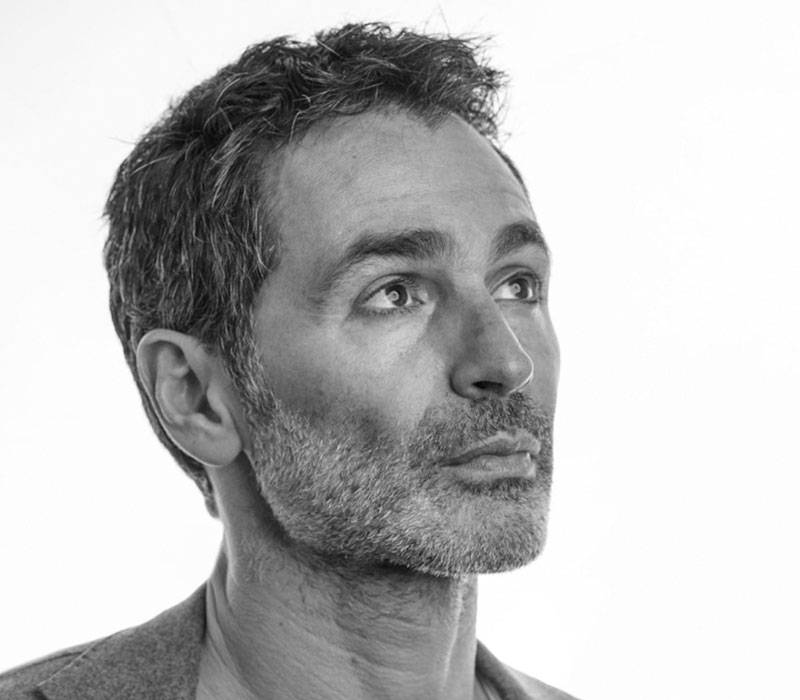 Denis Hayoun
Passionate about discovery and always passionate, Denis Hayoun, between exhibitions of all kinds at the other end of the world and some piano notes, photography with rare elegance, the jewels of the city of Time.
Born, lives, moves and works in Geneva, where he is trained in art and object photography before specializing in jewelery and watchmaking.
In his studio Diode, a workshop of ten people, he enriches each image of his art of staging and orchestrates sophisticated lighting around watches, beads, jewelery and stones.
Strong of 26 years of snapshots, reports and personal works, Denis Hayoun sublimates of his glance, with as much ardor, the creations of the planet Horlogère and the masterpieces of the small world of Haute Joaillerie.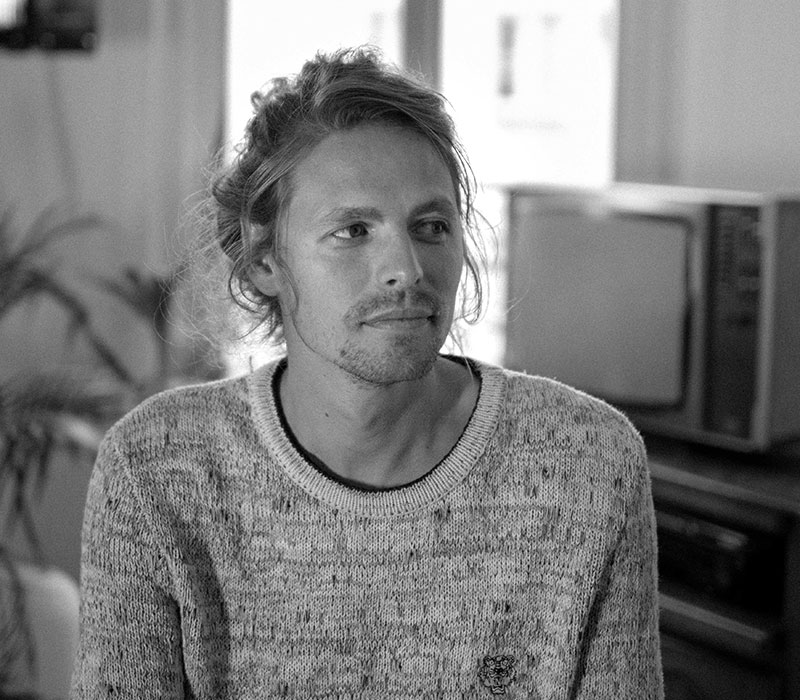 Sébastien Bauer
The end of the podium, during the parades, is the space reserved for photographers and cameramen. A forest of objectives, all pointing in the same direction, waiting for the first manikin wearing the first look. This could be a play that would replay itself 12 times a day, if that job was not exhausting.
And among this heterogeneous tribe, a smile surmounted by a cascade of blond hair: Sébastien Bauer.
Graduate of cinema at the Sorbonne in 2005, director of documentaries and programs for French television, he has gradually specialized in fashion reports, a field in which he has been evolving since 2007.
In 2015 he co-founded the film agency (TITREPROVISOIRE) of which he is the producer-director.
His look is singular: he walks his camera closer to his subject: a hand embroidery, a petal tissue cutting phase, a hazardous drape that is invented around a thigh to break the next step. There, close by, he knows that he understands the essence of the moment, he captures the intelligence of the gesture. Precious.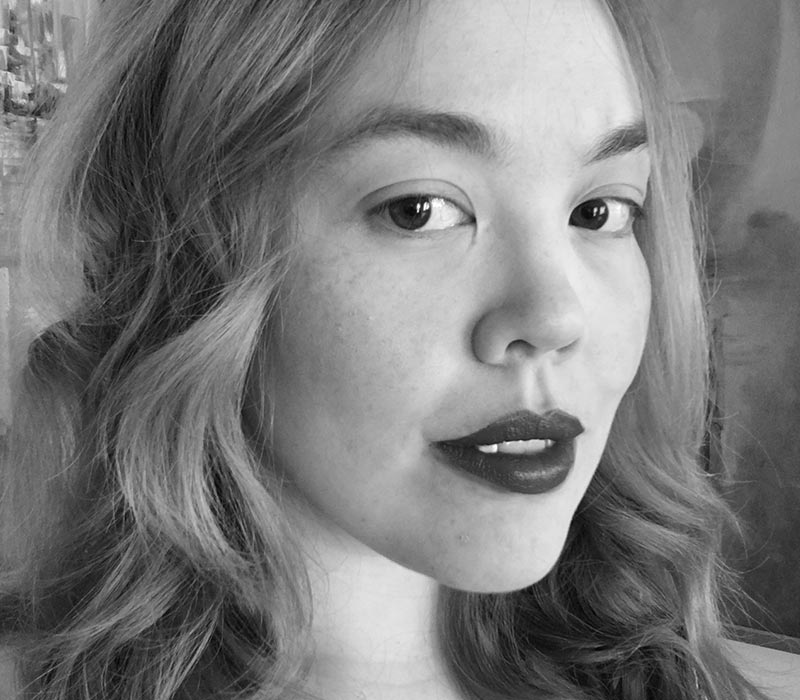 Lily Templeton
Lily Templeton could have stayed in engineering, but the digital gave him the opportunity to publish quickly and a lot.
Now a journalist based in Paris, she travels the world in pursuit of the most exotic Fashion Weeks, chronicles the catwalks of hot fashion capitals, unveils the undercuts, decrypts her current of ideas and meets her icons.
In her spare time, she also teaches storytelling, the age-old art of telling stories about everything and nothing.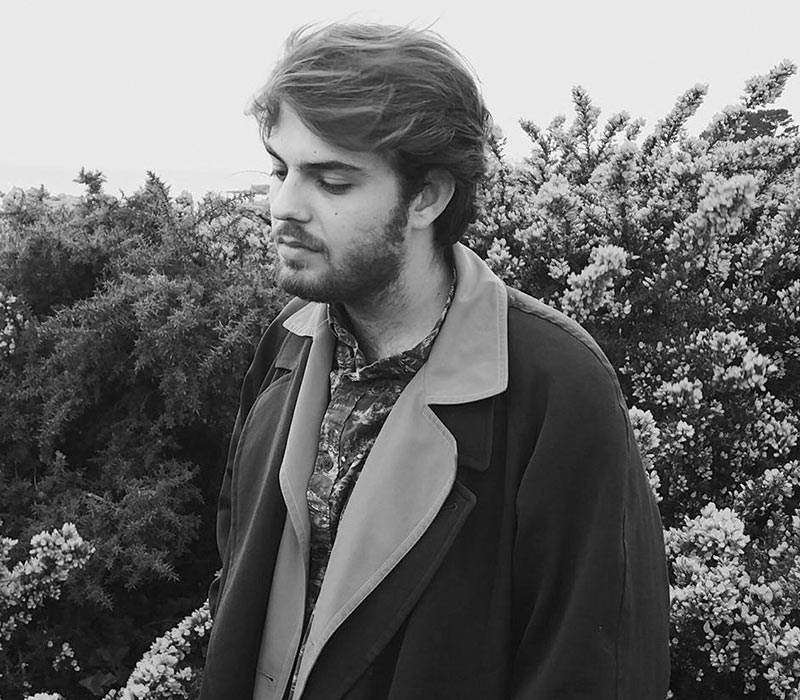 Private Jean
Born 28 April 1991 in Abidjan, Ivory Coast, under the coconut trees.
He moves to the age of 14 years in Lebanon, he runs away from the problems.
In his homeland, he lives in Beirut, his eyes shining.
16 years, he moved again, this time in Toulouse, the pink city.
18 years, BAC in his pocket, he leaves the south for Paris and his Eiffel Tower.
21 years, graduated from ESMOD, he won an internship at Stiletto.
He gets his first contract as a fashion & culture editor.
He evolves under the eyes of Laurence Benaïm, he writes in prose.
Following the closure of the magazine, he flies on his own.
He does com at Totem, he also writes for Playboy France.
He listens to Oum Kalthoum, he reads Sagan, he loves Paris to life.
He admires Wong Kar Wai, he travels, he escapes, he breathes.
He keeps his curiosity and his desire to write again and again.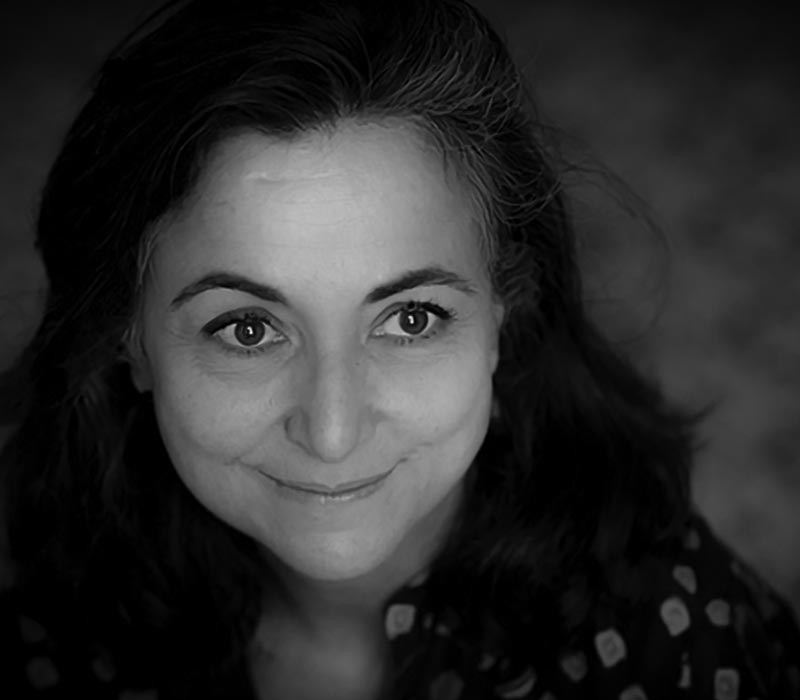 Diane Lingjaerde-Bourgeois
Swiss born, born in Berne, living in Geneva since 40 years after a childhood in Washington DC, Diane Lingjaerde-Bourgeois has received in the cradle the taste of languages ​​and travel.
Raised in a family where the artistic, literary or scientific vein alternates from one generation to the next, she has constantly probed the multiple universes of creativity.
After a degree in Art History, then a training as a painter-scenographer, her appetite for discoveries in a wide variety of fields led her to acquire, during numerous internships throughout the world, a wide range of artistic techniques. from trompe-l'oeil to puppets, then to botanical illustration, Chinese painting, the Indian miniature, and illustration in various forms.
Today she shares her experience, her recipes and the accumulated treasures in the form of exploration workshops for those who want to give themselves the chance to discover or rediscover their creative side.
Between painting and writing, an investigative life in the realm of light and color, accompanied by a path dedicated to the sincere expression of the profound beauty of beings and things, as well as of the nature that gave birth to them. .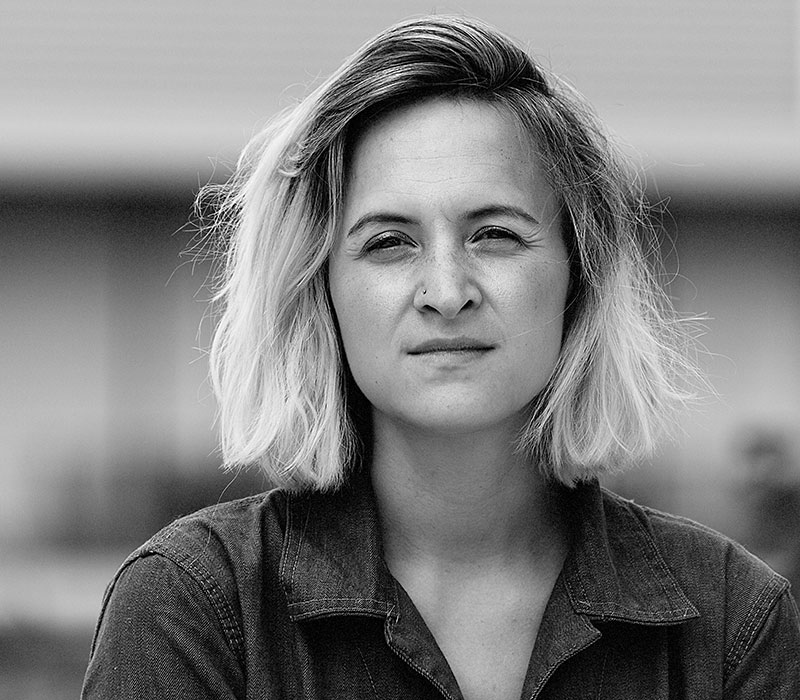 Elisa Palmer
After studying modern literature, history, and information and communication sciences at the Ecole Normale Supérieure de Lyon, Elisa expresses a keen curiosity for the intimate portrait, the human emotions and all that relates to the sensitive.
The result of a mix of Congolese, French and New Zealand origins, she feels close to a related reality. In 2010, following a decisive internship in communication at the Federation of Haute Couture and Fashion in Paris, she won a job as press attaché within the TOTEM agency, known for having discovered the great couturier Raf Simons , and becomes director of the press in 2014.
She claims to prefer fashion to luxury, with a very strong penchant for the 80 years. In parallel with her professional activities and family life, she continues to read in the subways, enjoys writing portraits, is fascinated by the human soul, and regularly produces literary columns on works that touch her.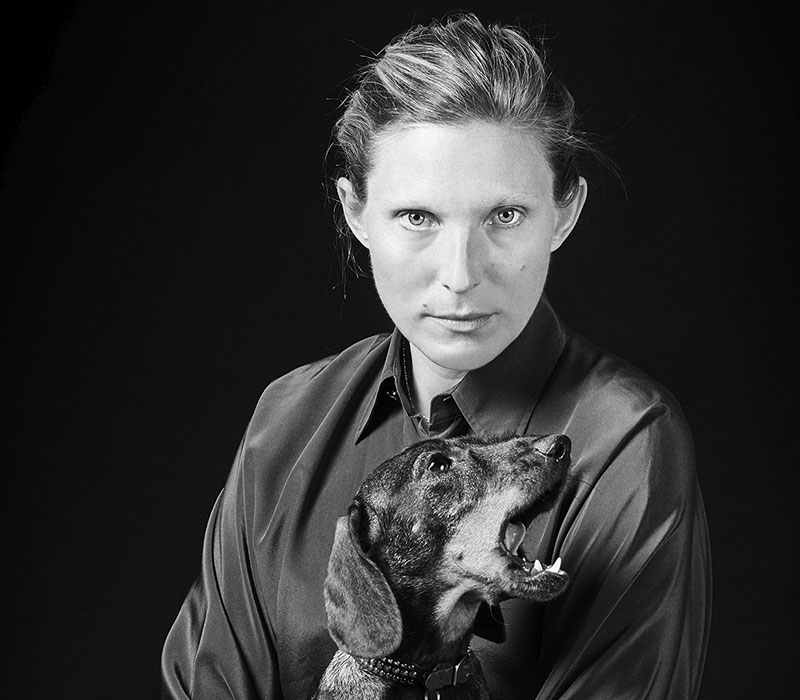 Aimée Hoving
From Dutch parents, the photographer Aimée Hoving was born in 1978 in Belgium, before coming to live in Switzerland from an early age. Taken between two cultures - neither really Dutch (she never lived there), nor really Switzerland (she is not naturalized) - she carries in it nevertheless a little of both.
She loves nature, passionately, and the beautiful things that have lived, but it is mostly people and their trajectory that fascinate her.
Aimee Hoving studied at ECAL and obtained a BA in visual communication specialization photography. She has participated in several group exhibitions and won the Federal Grant and the Leenards Foundation Award.
The photographer works in the tradition of the great painters: Velázquez's court portraits, the particular light of a Vermeer ... His work has a special power. Aimée Hoving manages to capture in a glance the immensity of a life in the making. She confronts her own shadows and brings them to light. There is a part of alchemy in his work.
Aimee Hoving has worked for many magazines: Wallpaper, Liberation, Vogue Japan, Les Echos Dimanche, Die Weltwoche, Encore, Bilan, ... She is also a member of the collective Synergik.ch.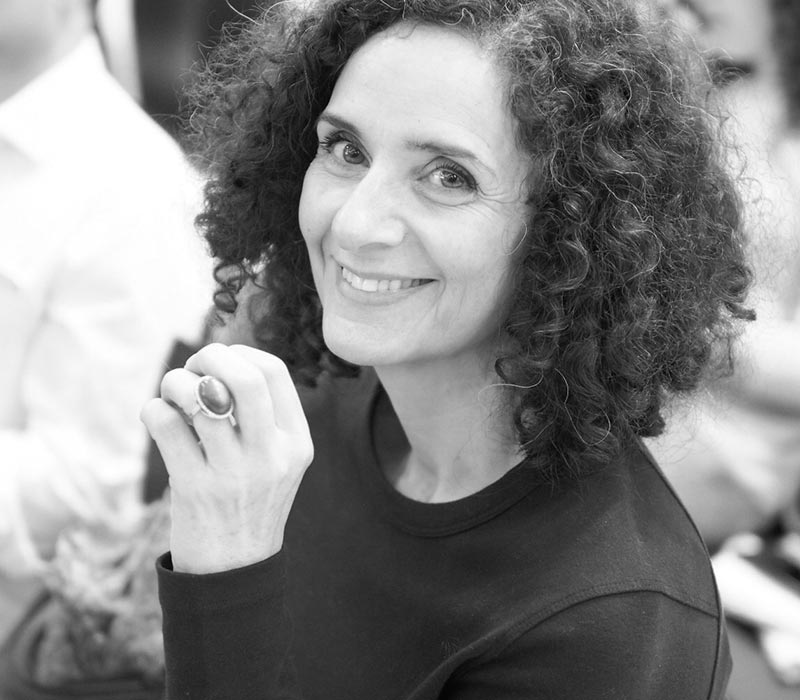 Valerie Dana
Valérie Dana is a Swiss girl who has chosen to live in Madrid for almost 20 years.
After having worked for a long time in advertising, she took the step towards journalism and now runs the women's magazine. The Rosa Vida. A wonderful magazine dedicated to women suffering from cancer, where she develops concrete topics, intended to accompany and help patients, as more lifestyle topics that meet the specific needs of women in treatment.
Valérie Dana also chairs the Club Rose association which organizes cultural events for women in Madrid. His job is both a commitment and a passion. She dedicates herself to it with an open heart.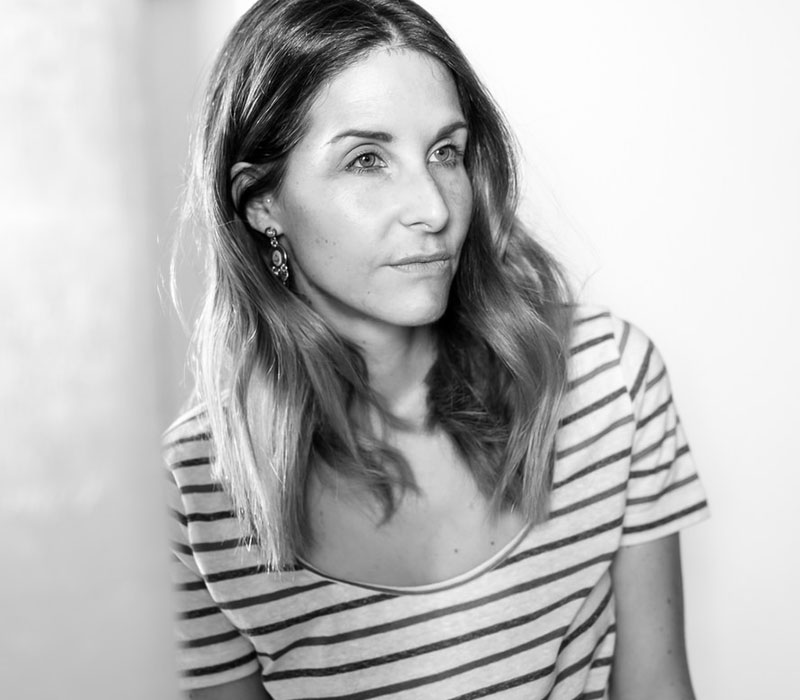 Stéphanie Page
After studying law, Stéphanie Page started working in the financial industry in Switzerland, linking diplomas in this sector. In 2014, she started a Master in luxury management in Geneva, because she wanted to do "something else". But despite a new diploma in hand, she realized that this other thing she wanted was to create. Still needed to define a scope of creation.
Having always loved photography, she decided to learn more about the art of photography. in 2017.
To become a photographer, to capture through his lens the present moment, to offer images that know how to give an account of a sensation, a mood, a music, was his goal. Stéphanie Page particularly likes the portrait, for the meeting, but also for all she manages to capture from a certain truth. She also has a fondness for clichés staggered fashion, or those with a dark, almost black connotation.
The photo finally allows her to capture and capture through her lens moments that she has not been able to see or capture in her life before.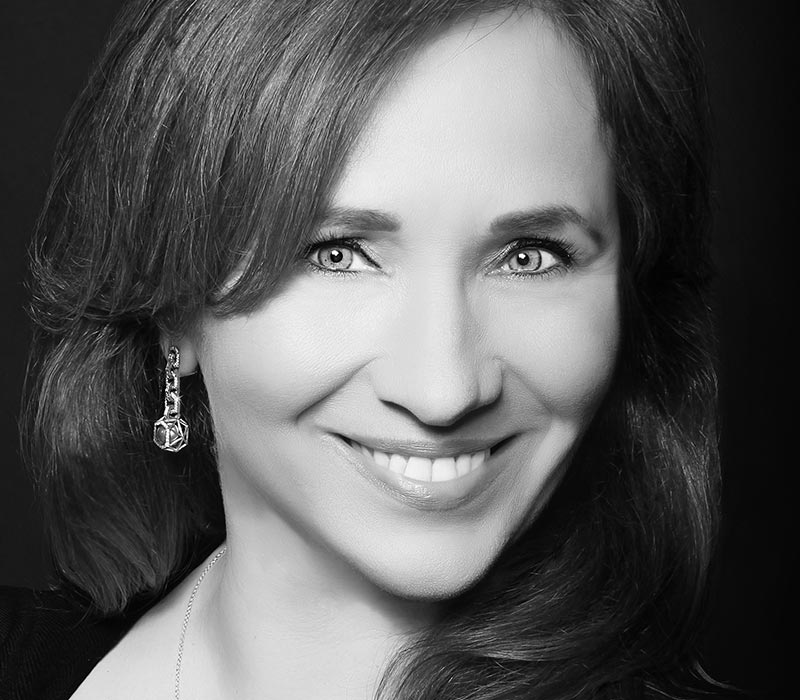 Nathalie Leseine
Nathalie Leseine arrived in San Francisco as a teenager and since then she has not stopped surveying the world.
Her first trip to Tahiti, she did it in October 1995. And while the plane was approaching the island, it was the favorite. She fell in love with the blue lagoon sparkling under the sun like a diamond, for the island of Moorea that looked like an emerald set in the waters, and for the pearls, which would become her new destiny.
After selling her internet marketing company that she founded in Silicon Valley, she dedicated herself to the pearl, met farmers, and especially she wanted to learn everything from this market, becoming an expert before starting a business. engraved beads.
In 2011 she created Atelier Leseine, where she began to explore the design of the pearl, like haute couture.
Nathalie Leseine lives between San Francisco and Tahiti, and she likes to tell the island she fell in love with.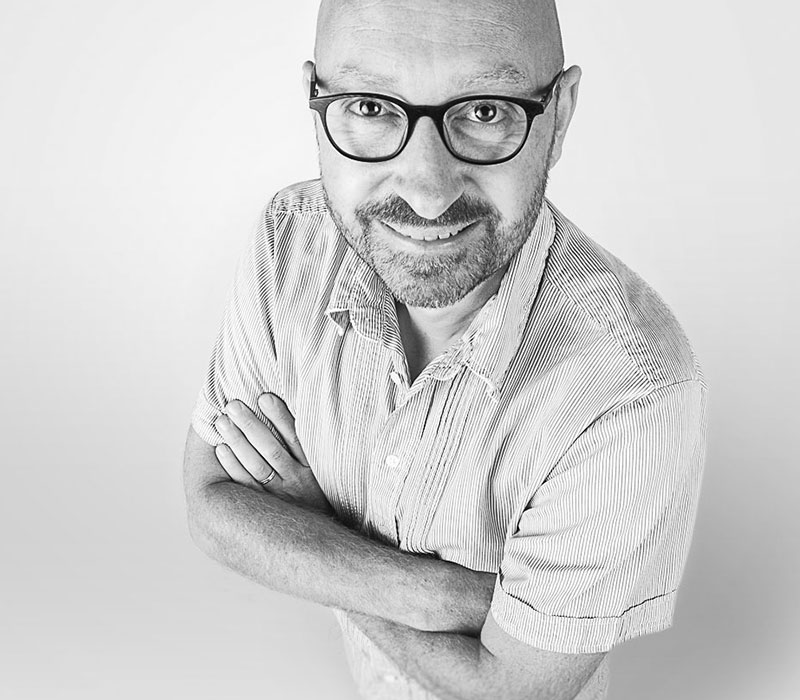 Marc Amiguet
A photographer and journalist, Marc Amiguet currently manages Entropik, an agency that produces content for the print media, websites and private entities.
After having trained as a studio photographer, Marc Amiguet turned resolutely towards journalism at the end of the 1990 years. Smelling the digital revolution that would sweep the profession of traditional film photographer, he completed his internship in a writing, as a print journalist.
He then worked for ten years as an editor and photo editor in the business press, particularly for PME magazine and Private Banking, always keeping one foot in visual creation and the other in writing.
Passionate about the world of watchmaking, it is on the side of the communication department of a famous watch brand lime-of-fonnière that he will work from 2010. He repatriated his early 2014 activities on the Côte Vaudoise where he founded an agency delivering content in multiple forms: editorial and visual, both photo and video.
Marc Amiguet is a member of the collective Synergik.ch.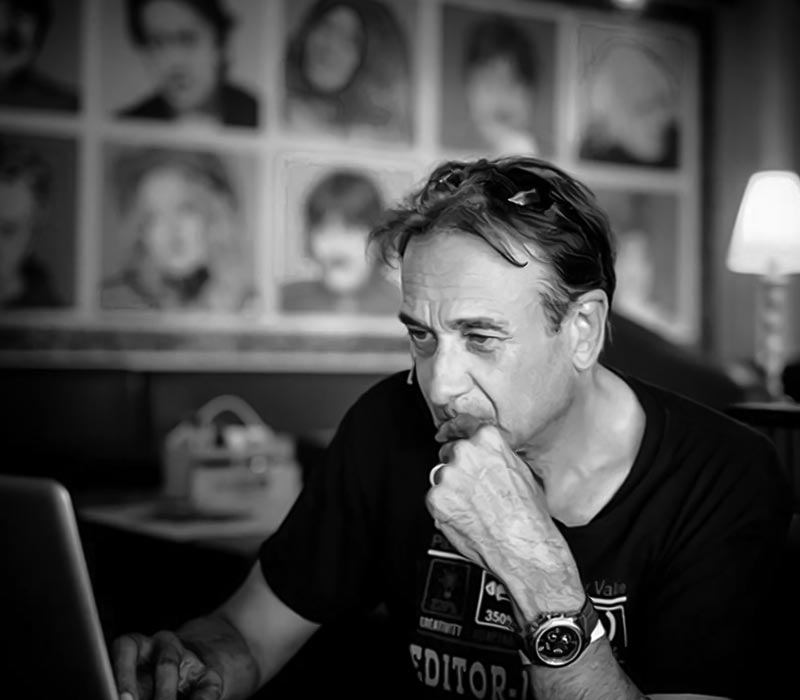 Joel A. Grandjean
The journalist Joël A. Grandjean founded the independent press agency TàG Press + 41 which provides journalistic content for about 20 media, including a dozen watchmaking oriented publications. He writes for All-IC magazines, B & F Bank & Finance, RoadBook, Geneva On Earth, Europa Star, FH Magazine (Swiss Watch Federation), NOW Geneva, etc.
Editor-in-chief of watchmaking magazines Watchonista.com (2013-2017), he directed until the 2014 the JSH - Swiss Journal of Watchmaking, the oldest watchmaking magazine founded in 1876, Swiss Time and Swiss Time Magazin, as well as the Swiss Watchmaking Year (2011-2014).
This descendant of a family of watchmakers from the Val de Travers - Côte-Aux-Fées, in the Fleurier region - passionate about this domain, Joël A. Grandjean is also the founding President of the association ProWatCH, for the promotion of Swiss watchmaking culture and knowledge.
In XNUMX, he co-founded for the Ringier Group the magazines Watches Passion and Uhren Welt, as well as the Watch of the Year. A member of the SSC, Swiss Society of Chronometry, he is also a juror of the prestigious Gaia Prize of the International Museum of Watchmaking at La Chaux-de-Fonds. In XNUMX, he created the very independent and influential bloghorloger.ch.
In addition to watchmaking, he continues to be an active member of PressTourism.ch, the Swiss Association of Specialised "Tourism and Travel" Journalists.
This father of 4 children, he is also an artist, author of more than 200 songs listed in the Suisa and he currently participates, under the supervision of a clock collector, in the writing of a reference book on watch dials. www.TaGPress41.info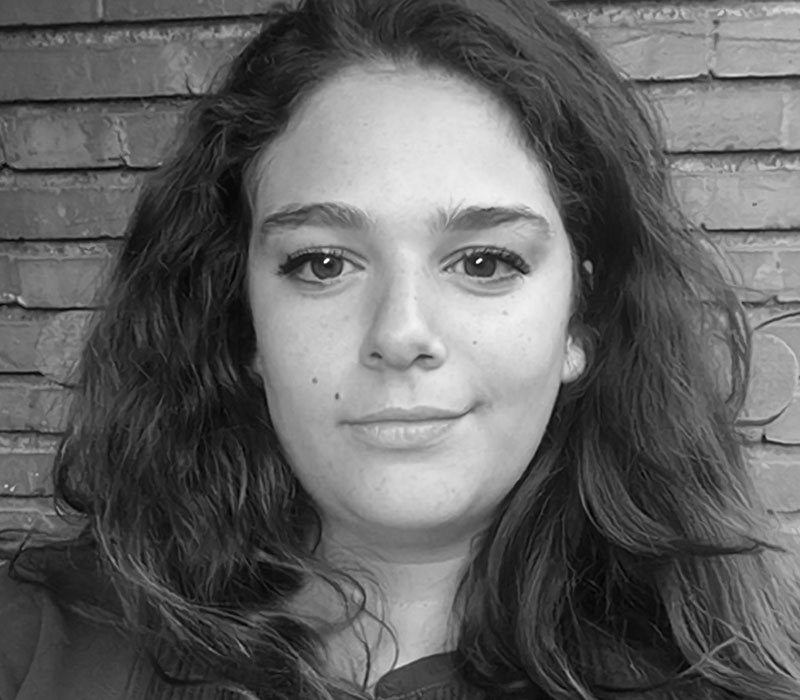 Cleo Bennoun
She is part of this generation who knows that she will not spend her life, or even ten years, in the same company, that her future is nomadic and that her wealth lies in the fact that she is not afraid of change. nor to reinvent itself. No sooner had she passed her BA in Corporate Communication and Public Relations at Drexel University in Philadelphia in July 2016, than envied her to move north to Copenhagen, to obtain a master's degree at the Copenhagen Business School.
Madrid, New York, Copenhagen: Cleo Bennoun settles where life leads her. She launched social media campaigns at City Science University in Philadelphia. She participated in the launch of the journal LVR dedicated to women with cancer, in Madrid in 2013, both in writing and art direction.
Her knowledge of French, Spanish and English, which she teaches in freelancer, we are precious: it is to her that are entrusted the transcription of interviews in English and Spanish.