A Christmas, just for her

Her name is Gloria. She has more and no love in her life. A life she earns very well elsewhere. Christmas, when you're alone, it's not always very cheerful, except when we're called Gloria and we decided to celebrate as the princess that we are in the suite 211-212 Beau Rivage.
Making of in the manner of a Christmas tale. - Isabelle Cerboneschi.
Her name is Gloria. All because his mother met his father in box while Patti Smith was belching: GLORIA She will be forever grateful to her parents for not dancing on Dave's songs, otherwise she would have called Vanina and she would have hated it .
Gloria, at least, level plume it throws, it makes Gloria Mundi, Gloria in excelsis Deo, Gloria Lasso. Oh no, bad example.
Gloria is curator of art. His job is to discover young unknown artists and do everything in his power so they do not stay (unknown). It is attached to no gallery, no museum. Fasteners, she hates that. She is fortunate to have an address book filled with the phone numbers of the wealthiest collectors on the planet who trust her look and insights. His notebook is his treasure.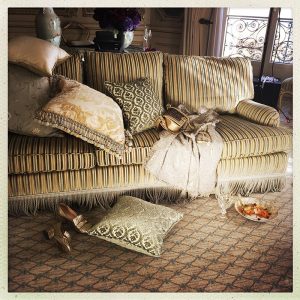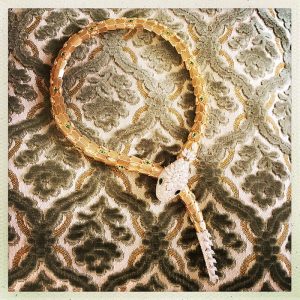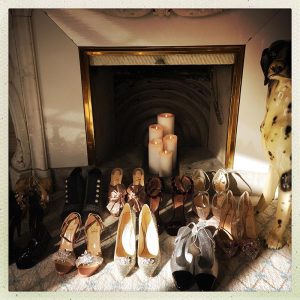 She travels 180 days a year: Basel, Miami, Paris, New York, Cologne, Venice, Brussels, Madrid, ... Travels, that perhaps forms the youth, but it distorts the love stories, and even those of disenchantment. She had just taken off from Zurich when her husband sent her an SMS to tell him he was leaving her. He had thought he had fourteen hours in front of him to pack his trunks and get out. And that's what he did, taking away the dog sitter in his luggage. The dog too. Serendipitywhat is his name, the dog. A name that predestined him to accept everything that comes, even an impromptu move.
Upon arriving at Tokyo Narita Airport, when she received the message from the man who would soon become her ex-husband, Gloria began to dance as if she were alone, as if she were coming to have 18 years. Finally free! She, who did not know how to put an end to this moldy marriage, could save herself the task not very convenient to send back her husband become over the years jealous of his life, his turnover, his freedom, all that that she was. In short, a ball that always went in the opposite direction of where she wanted to go. Finally she could go to sleep diagonally in bed king size.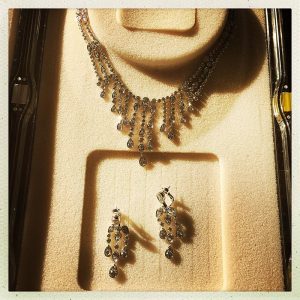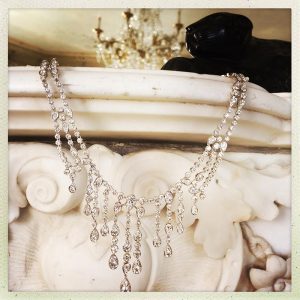 That will make 3 months at Christmas he's gone: a September 24. We had to celebrate. Yet their story had been beautiful. They had met at the University of Geneva where they both studied economics. They had sat next to each other on the first day of classes and had never left each other. Until 24 last September. They were young, they were beautiful, they smelled the No 22 for her, and Gray Flannel for him. They were a little crazy too. One from the other especially. A sort of fairy tale, except that tales generally stop where the real begins. And the real, it wears love.
She hesitated between celebrating Christmas in London, Paris or New York. Finally, she preferred Geneva. And why not afford the luxury of sleeping one night in a palace, in one's own city? The only one who made her dream was Beau Rivage. Although Sissi might have passed away, the palace was full of many other stories that could feed the imagination of those who decided to stop over. She opted for the 211-212 suite. He had been told that Ludwig II of Bavaria had visited it. Had his presence printed in the mirrors?
In this sequel, in 1918, the Czech philosopher Thomas Masaryk signed the treaty ratifying the creation of Czechoslovakia. A few months later, this pro-independence leader became the first president of the Czechoslovak Republic, a position he held until 1935. But a leader of independence had chosen this suite to ratify a new beginning. Gloria could not miss the symbolic significance of this act ...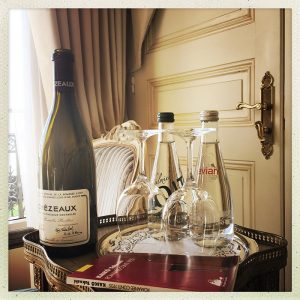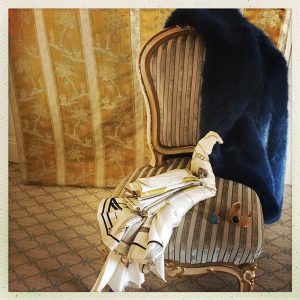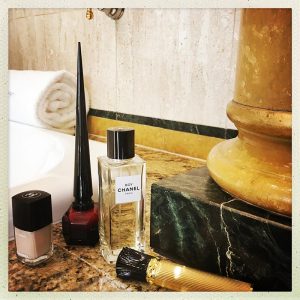 She had booked a table for one person at Chat Botté, the gastronomic restaurant with a Michelin star of Beau Rivage, for 20h30. She had slipped in her luggage her favorite outfits, including a gilded vestal dress. She had emptied her shoe closet in order to arrange the most beautiful in front of the fireplace. She no longer believed in Santa Claus for a long time but no question of ignoring the ritual of the fireplace. She had taken her jewels and jewels away from a little traveling chest. She wanted to be at the height of this meeting with herself: her first Christmas solo.
She hesitated for a long time between her Balenciaga dress or the Chanel gold color, her Bulgari snake necklace, her Piaget cuff or her Suzanne Syz jewelry. Gloria decided to let the cards choose. No precise answers tarot cardsbut his game was promising. She ordered a bottle of Echezeaux from the Domaine de la Romanée Conti, saying thatin Vino Veritas and that it would help him to refine his choice. But the hours passed, the bottle emptied and finally she canceled the table and ordered pasta to the arrabiata at room service. Why leave your room, when you are there so well?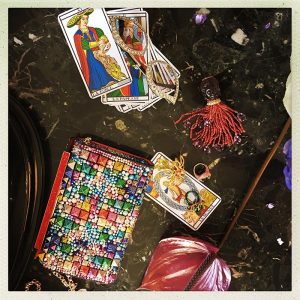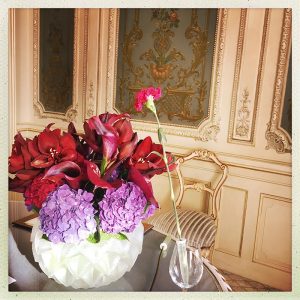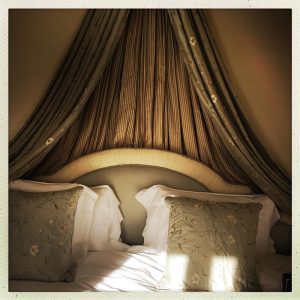 Midnight arrived smoothly. On the mantelpiece, Gloria had taken care to deposit a bound case of red leather wrapped in white paper and sealed with wax. She opened it. Inside: a set of diamonds signed Cartier. His gift, his wonder, his reward. No one had ever been able to offer him a jewel that was to his taste. She hung the necklace around her slender neck, put the earrings on the bedside table, and threw herself on the blue canopy bed, hoping the best was yet to come. Nothing serious can happen when we sleep in front of Lake Geneva, sheltered by a blue canopy ...
A huge thank you to Aimee Hoving & Marc Amiguet (photographs & art direction), Gieri Cosson (assistant). Pascale Hug (stylist), who put this story on the stage. As well as the entire Beau Rivage team, and especially Mr. Mayer, for their wonderful welcome in this place full of history and stories.