Tooth of milk, perfume of a lost childhood
November 15 2017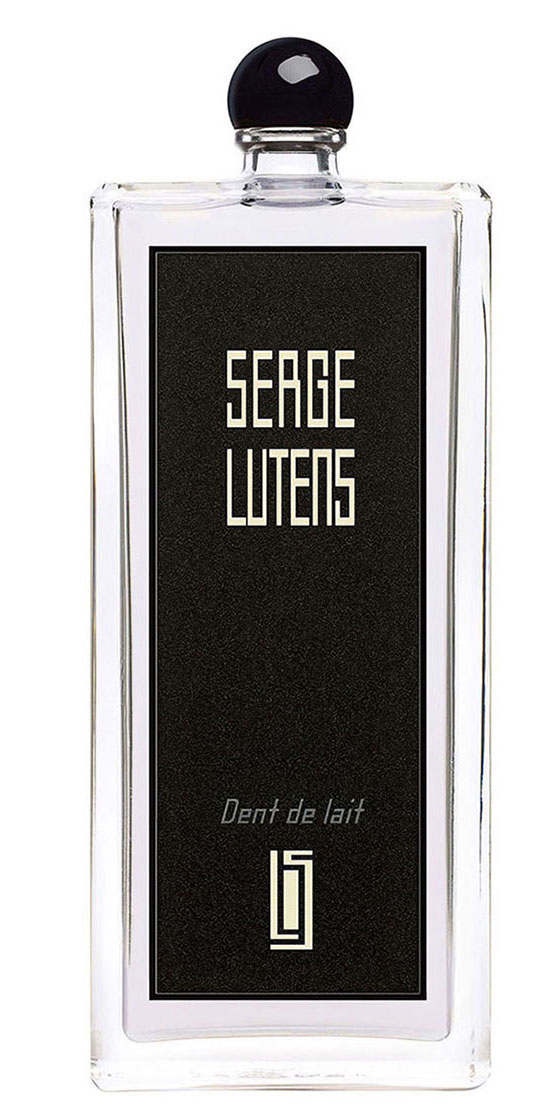 The last opus of Serge Lutens is a new chapter that he adds to his perfumed biography. It is about this particular passage from childhood to adolescence. An addictive fragrance that smells sweet. - Isabelle Cerboneschi
L
e perfume creator Serge Lutens always accompanies the fragrances born of his desires by words, a short story that gives a track on the fragrance. But what did he want to tell with his latest album Milk tooth? It is about a child who loses a baby's tooth and with it, a little of his innocence. It is also about thread, but do we still need to follow it, this thread of the story that he tells us?

Serge Lutens never reveal anything about the formulation of the perfumes that bear his name. He is right, basically: is a composer asked how many "la", "if", "mi" he chose to write his music? However nothing prevents us to look at the composition found on the back of the package. And here, among the various molecules, one finds eugenol, a component of the clove of which it is generally extracted. That makes me smile: with the toothache, Serge Lutens thought about the cure. In this perfume, there is at once the pain of loss and the means of attenuating it. It's subtle.

The fragrances of Serge Lutens are so many chapters of his own autobiography, an olfactory autobiography. It's up to us to find our way in this forest of symbols, in these enigmas locked away from glass vials, to go back to the author of these perfumed lines.

But what is more important, finally: to know the first intention which presided over the birth of this perfume or to question its own history to understand why it was chosen, this fragrance, among the hundreds of other than on the market? For what reasons have we decided to make her own, to wear it on the skin, a gesture among the most intimate?

A perfume is a "wake-up" memory, a beautiful device that comes to be rattling neurons and put us back in a situation already experienced. It appeals to our oldest memories: before seeing, a baby smells.

Milk tooth He speaks to me of a bygone era, he tells me the evening kiss with its sweet smell in which I discern a little pink and violet, as in the powders worn by grandmothers once when they had mauve hair. Powder hidden in boxes covered with floral motifs.

Milk tooth Reminds me of the memories of so loved people who have disappeared today. This fragrance tells the tender and infinite love of a child for his grandmother, a grandmother for her child. It is a breath of tenderness, it is the reminiscence of a rainy day cradled by the throbbing sound of a sewing machine. A certain idea of ​​happiness up to child.

Milk tooth it's comforting like a rolled cake stuffed with raspberry jam just out of the oven. Surprising in fact: in perfumery, rose, raspberry and lychee have common notes.

Milk toothit's a swing game, a bike drop where you lose two wheels, a tooth, and its pride.

Milk tooth, could be the perfume of lost paradise ...