Jewels with soul
Margaret is a private jewellery brand created in Geneva by two soul sisters : Oriana Melamed Sabrier and Candice Ophir. For fourteen years, they have been creating offbeat jewellery, crown rings and star tiaras and unique, personal pieces, lockets and name tag bracelets. Their jewels celebrate love. Photos: ©Damian Foxe. Text: Isabelle Cerboneschi
If Margaret did exist, she would be an English aristocrat, looking a lot like Stella Tennant, who would have inherited the beauty and extravagance of her ancestor. She would wear her diadem to go shopping to the organic market. Because what's the point of keeping her diamond tiaras for boring evenings? She would wear her miniature crown on her fingertips and, on her wrist, bangles engraved with the names of her loved ones.
Margaret does not exist. Or, let's say, she exists in each client of the brand. Oriana Melamed Sabrier and Candice Ophir, two soul sisters who grew up in the same family, created Margaret fourteen years ago. A well-kept secret. No advertising, little press, but when the brand appears in a magazine, it's in the Financial Times or Vanity Fair.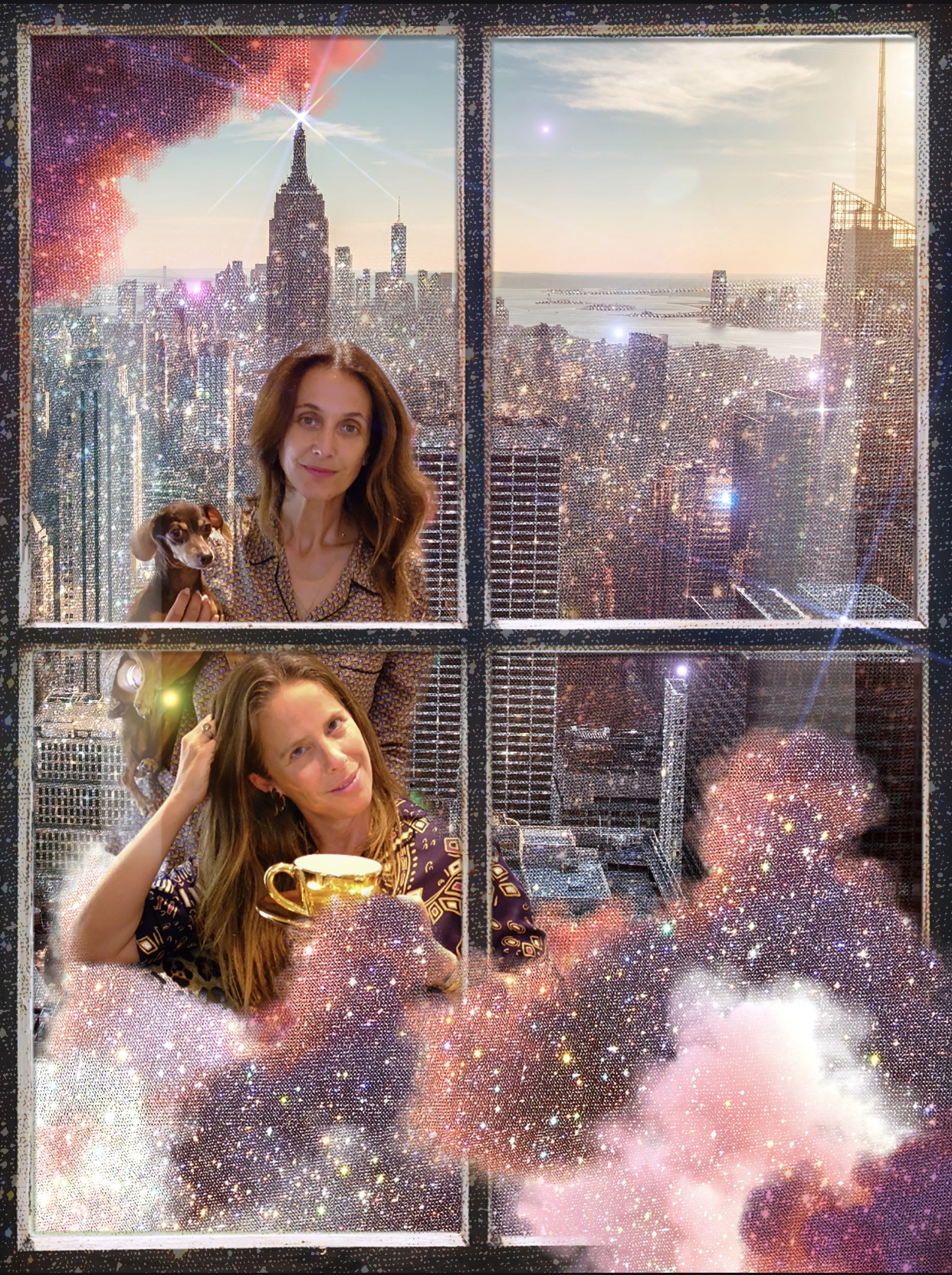 The power of the brand lies in a clever balance between two opposite poles. Oriana, a graduate of the Gemmological Institute of America, is the one who clings to her dreams to create, choose the stones, the frames, the colours, the materials. Candice, a marketing graduate from New York University, anticipates the needs of the brand, takes care of the customers, and manages the company.
Oriana and Candice did not intend to create a new jewellery brand. They simply started by creating one piece, then two, sold them, bought back old jewels that they transformed. And that's how the story began.
Their creations are unique, made in a Geneva workshop. If their most emblematic jewels are the crown rings, the most sought-after are the sentiment jewels, a tradition that goes back to Antiquity.
On the heart of one of their clients swings a locket hiding like a secret three miniature photographs of those she loves. On Oriana's wrist, three tag bracelets are engraved with the names of her beloved, written in letters "Margaret", a font invented on purpose, and set with diamonds. The brand's customers own one or two, or even more of these custom-made jewels.
"We didn't invent anything: the signet rings, the bangle engraved with names or the locket with children's hair or a miniature photo, all these already existed, but we interpreted them in our own way », says Oriana. The name tag bracelet began with a secret : "My best friend's husband wanted to give his wife a present for her birthday. I was thinking about a jewel that could be both simple and sentimental. » Oriana came up with the idea of a very pure gold bangle, with perfect proportions, and with the names of her friend's children engraved and set with diamond. This jewel, which was meant to remain a unique piece, has multiplied on the wrists of the brand's friends and clients.
The two Maggies interpret classics with a deliciously crazy spirit. Like those signet rings, that don't take themselves seriously: the red gold bezel resembles those old typewriter keys, with the silver initial set with diamonds.
Having tea in the boudoir office, as pink as a marshmallow, is a very precious moment. And a time to think about the mystery of creation. Margaret's jewellery is like a rich, complex novel : the pieces being like characters bearing their own story, their family secrets, their allure. The result is a mix of elizabethan style and rock'n roll spirit. Jewels with soul.
Margaret: www.margaret-jewels.com
Online Shopping: https://shop.margaret-jewels.com
Contact: 3 Quai du Mont-Blanc, 1201 Geneva. T. (+4122) 732 66 40
Email: contact@margaret-jewels.com