Alexandre Wetter, he is a woman
The androgynous model plays the lead role in the film Miss by the French-Portuguese director Ruben Alvès. He is Alex, who has been dreaming of becoming Miss France since he was 9 years old. A moving film about the limits that we set ourselves and the expectations that parents, friends and society project on people. Interview. Isabelle Cerboneschi.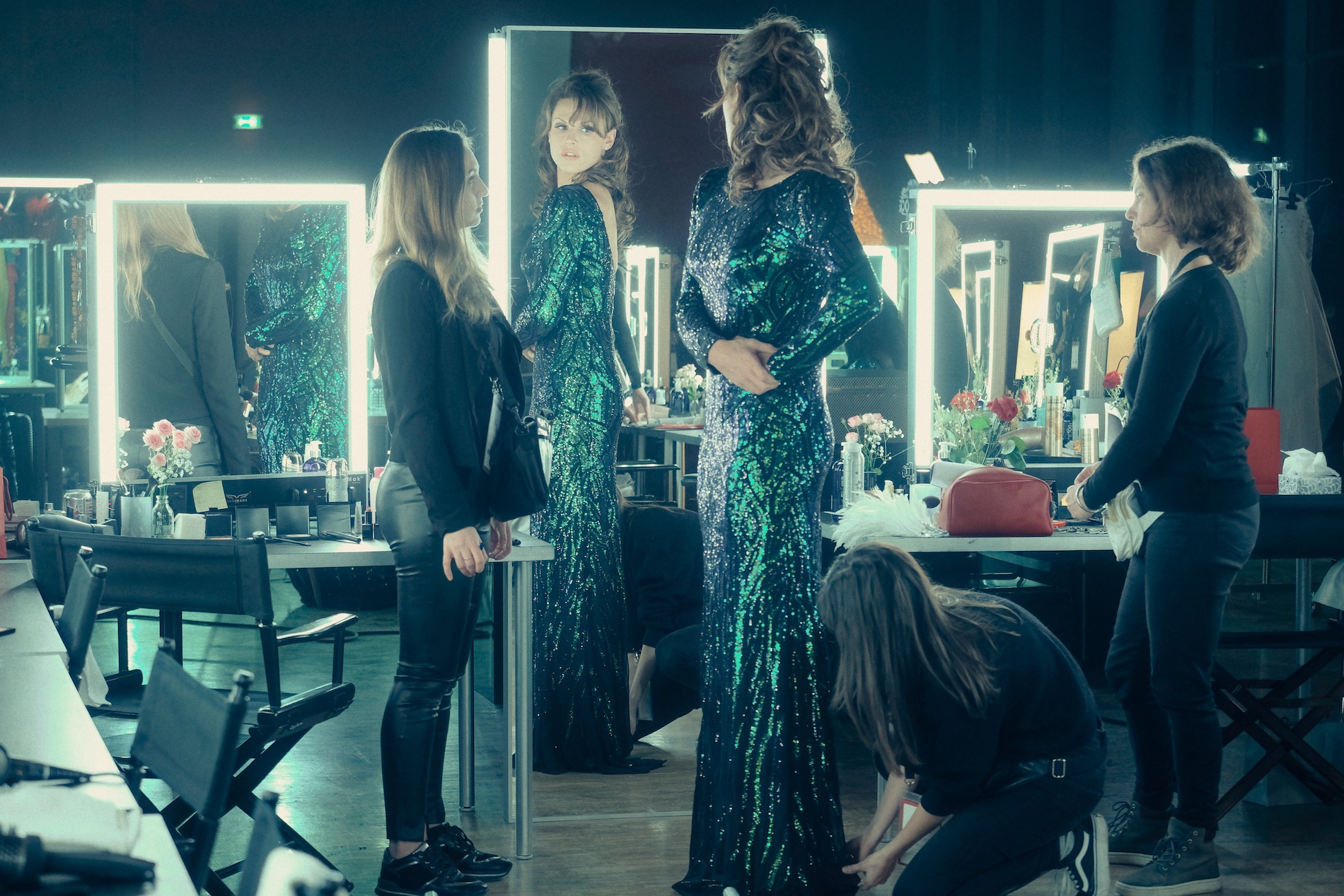 Alexandre Wetter dresses as a girl, but biologically, he was born a boy. He would love that we stop evoking the concept of "gender fluidity" that he can no longer stand. This is understandable: there is nothing more annoying, when you want to free yourself from your sexual identity, to have a new label stuck on your forehead. Alexandre Wetter is beyond gender: he evokes the myth of the androgynous Platonist and his beauty as a man and a woman is fascinating.
I saw him for the first time in January 2016. It was during the Jean Paul Gaultier haute couture fashion show on the theme of the Palace, the famous temple of Parisian nights in the 80s. Alexandre Wetter was wearing a corset, heels, he was playing with his enticing beauty. I didn't even realize it was a boy. This fall he plays the lead role in the film Miss, by Franco-Portuguese director Ruben Alvès, and looking at the poster one wonders how a man can exude such natural femininity?
Miss is the story of Alex, a man who wants to fulfill his childhood dream: to become Miss France. He lives in a community populated by borderline personalities who will all help him get as close as possible to his dream. The characters are poignant, touching, moving, ridiculous, courageous or not, just like in real life. Nothing is false or caricatural, in this film. It's nuanced and subtle.
The pitch may seem simple, but Ruben Alvès' film is not. It is an exploration, not of identity, not even of the gender fluidity, but of the limits that a man in search of his dreams can set for himself. The challenge of the film is to prove that everything, or almost everything, is possible, despite the projections and expectations of parents, friends and society. This is Alexandre Wetter's first role in a movie and the accuracy of his acting is amazing.
INTERVIEW
This film is not a reflection on genders but on beliefs: can we become the one we want to be?
Alexandre Wetter:: Yes, from the moment we manage to detach ourselves from what others project on ourselves and take some distance. Parents and society have expectations, even before birth, while the child hasn't asked for anything. It's a very difficult job to detach yourself from all that. It is necessary to know how to deconstruct everything in order to know oneself better, to understand one's aspirations, one's desires.
Is it you or the character speaking?
It's me, but the character speaks too. I have been working for years on my own femininity as a man. I began researching my identity during my art studies, through performances, and I went on while I was modeling. I had registered in agencies both as a male and female model. The world of fashion responds to very particular beauty codes and this professional experience was a kind of performance. I asked myself how to embody the precise codes of femininity, and then be able to understand what was going on inside me, including conflicts. The struggles outside too were interesting. The other's gaze often causes much more suffering than anything else.
Where did you study visual arts?
I studied at the University of Toulouse. In college, I was a relatively mediocre student and I was placed in a professional school to obtain a diploma in accounting. But I wasn't cut out for that! Even school doesn't help you become who you are! They don't teach you to fail, either. After accounting, I was able to enter university, despite my "mediocrity," and I was able to engage in a whole new kind of reflection, especially on identity and gender. When I was young, I couldn't explore my femininity without being mocked, attacked, misunderstood. The world of art, fashion, or even cinema, are spaces of freedom that allow this kind of exploration. We are forgiven. I was looking for a way to be forgiven for exploring my femininity. While there is absolutely nothing to forgive.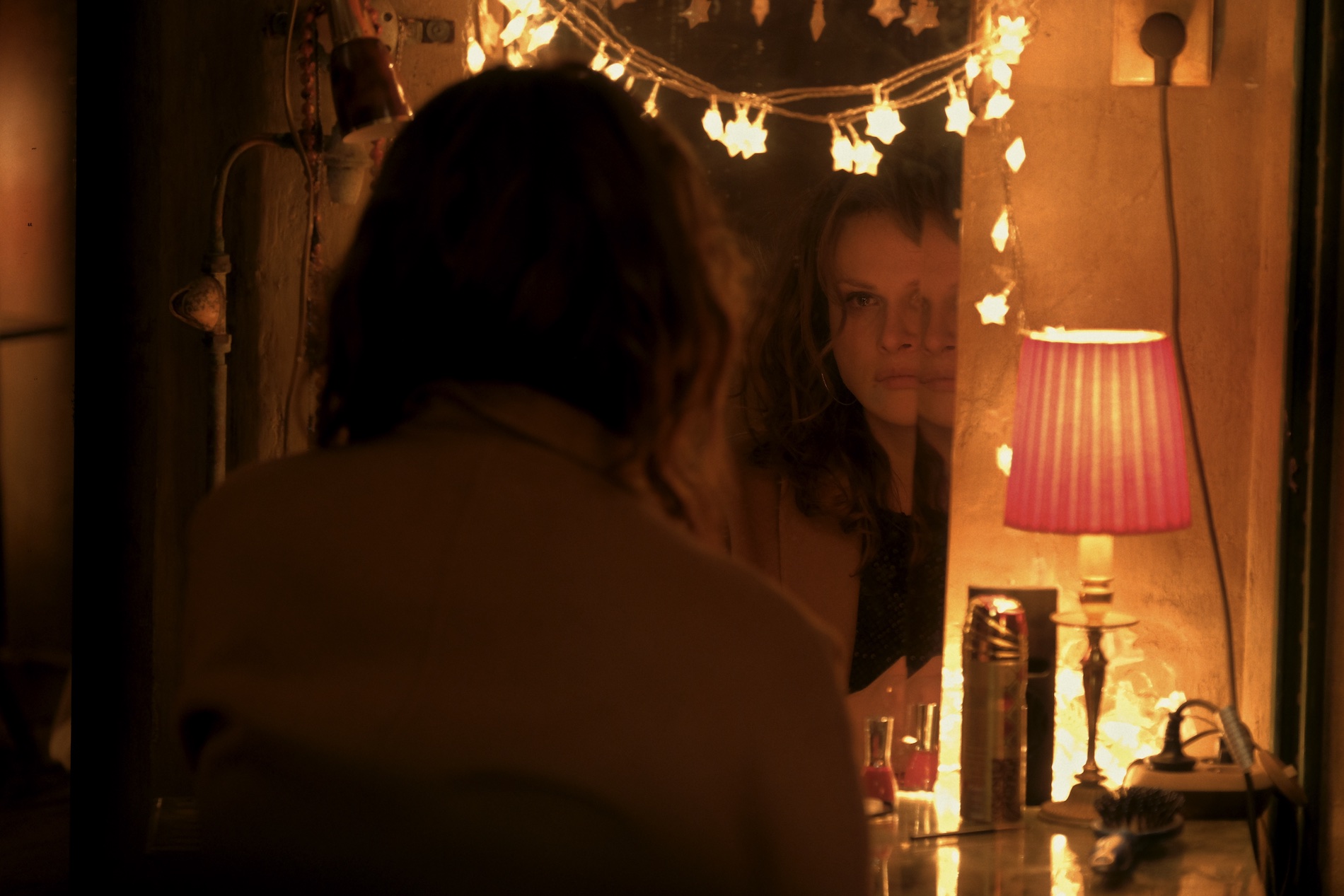 You play the part of a man who, as a child, dreamed of becoming Miss France. Did you agree to play this role because it corresponded to your own research?
When Ruben and I met, he hadn't yet written the script for the film. He was looking for someone who was comfortable enough to embrace both his femininity and his masculinity, but for a completely different movie. In the end, Miss was born out of our meeting. I offered my previous research to Ruben. I had never acted before, it was my first experience as an actor.
Yet you played in the TV show Versailles for Canal Plus?
It's funny because everyone tells me about it! Unfortunately, I was only a silhouette in that show:  I didn't talk, I didn't act, I just embodied the image of a cute guy in a suit. I'm glad I made an impression when I didn't do anything! (He bursts out laughing). Those were my first steps in the world of cinema. I was a spectator: I watched how it all happened. Ruben offered me this wonderful opportunity to play a character who was quite close to me. Alex is an orphan, he's been living on his own, he's much stronger than me. I have a lot of admiration for this character. This role made me grow up.
How have you changed inside yourself?
What made me grow is to have found the child I was, his desires and hopes. When I was able to look this child in the face and say, "I lost you, but now I'm going to make your dream come true," it made me grow. Since this film I am not the same man anymore.
What was your childhood dream?
Oddly enough, I wanted to live adventures, to be Indiana Jones, to travel and find treasures. In a way, I find a treasure it in each person I meet. When you go to the movie theaters at the end of a screening and see how people applaud and are moved, it's such an experience! I can feel this flow of emotion in my body. And I know I'm on the right path.
One of your dreams, as an adult, was to work with the grand couturier Jean-Paul Gaultier. You realized that dream in January 2016. How did he spot you?
When I arrived in Paris, I wanted to work for Jean-Paul Gaultier, because his work was the embodiment of beauty. He accepts everyone's differences, he finds everyone beautiful, he is both popular and upscale, and has a sensitivity in which I recognize myself. I wanted to meet him so much that I waited in front of the Gaultier house to give him my model book. But he never came out. I sent pictures of me to his casting director and four years later, he called me to participate in a fashion show. It was the day after David Bowie died. From the moment I met Jean-Paul Gaultier and felt validated by him, I didn't want to continue modeling anymore. My dream came true. But what was I going to do afterwards? Cinema! And that's when I met Ruben.
In a scene, your character says: "I am neither man nor woman". Who is Alex?
Alex is lost. He doesn't recognize himself as a man and he is not a woman. He hasn't found himself. He is in terrible distress. He can't find his right place because society won't let him. What am I? Will people love me? This is also the subject of the film: the quest for love. This character asks for a lot of love because his parents died very early. He is afraid of not being loved by just being himself. In other words, not really a man, not really a woman, but a kind of in-between.
How did you prepare yourself? Did you get advice from a coach?
My past experiences helped me and I worked with actor and coach Daniel Marchaudon for two months. I thought I had to be extremely feminine to play this role, but the first thing he said to me was: "Why do you feel the need to justify yourself ? You are a female boy". Paradoxically, his job was to help me reconcile with my masculine part. It was an extraordinary experience. He also taught me to understand this character, to connect with his emotions, to bring him to life. You have to be strong to embody someone else and let him speak for you. I would never have imagined that it would take on such a dimension.
You had to modify your silhouette for the role.
I lost 10 kg to conform to the Miss criteria. I had to do a lot of sports, dieting, I ate very little. It was very difficult to leave Alex. What you feel when you play is difficult to express in words: it's vibrations, sensations, emotions. They are things to be experienced. This experience changed my life.