Anya Taylor-Joy, her Golden Globe and green Dior dress
The 25-year-old actress won the Golden Globe on February 28 for Best Actress in a TV Movie or Mini-Series for her role as Beth Harmon in The Queen's Gambit. A series watched on Netflix in more than 62 million homes. For the ceremony, broadcast virtually, she was wearing a green lurex dress by Dior. Workshop secrets. Isabelle Cerboneschi
Due to the pandemic, the Golden Globes ceremony was broadcast virtually from Los Angeles and New York on February 28th. But that did not prevent the actresses from wearing haute couture dresses for the occasion.
No red carpet, therefore, for Anya Taylor-Joy, who won a Golden Globe for best actress in a TV movie or mini-series for her role in The Queen's Gambit, but a green dress, signed Dior. An amazing color. According to the legend it brings bad luck to actors, since Molière died on stage playing the Malade Imaginaire in a green costume. But different times, different ways… Anya Taylor-Joy has demolished this belief with panache.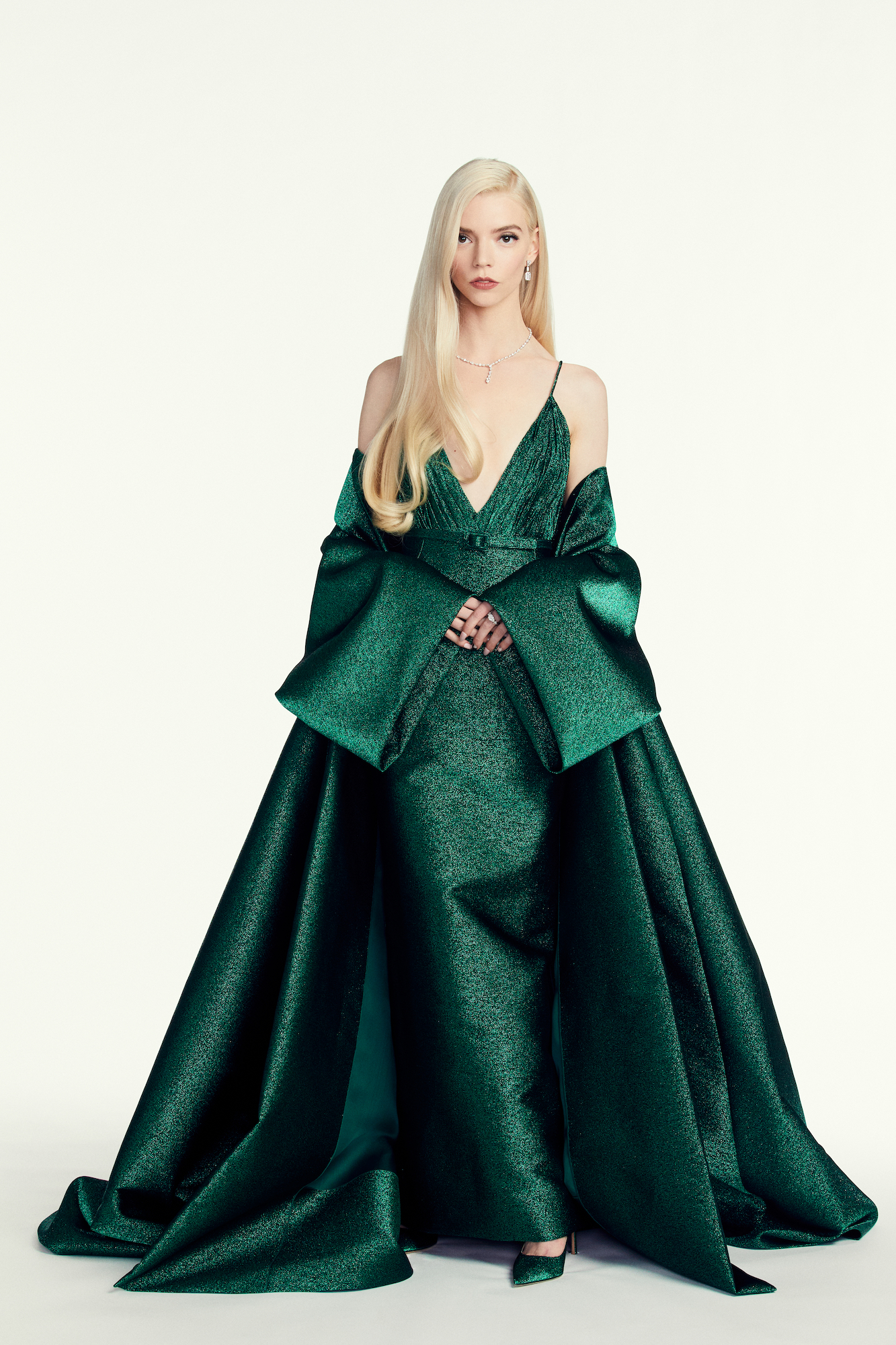 A few words about her life, before going back to her dress. Prior to October 23, 2020, Anya Taylor-Joy was best known to horror movie fans, but last fall, since the Netflix launch of The Queen Gambit's series, she captivated the entire world. She plays Beth Harmon, an orphan raised in an austere institution, who is learning chess with the janitor in the basement of the orphanage. This young woman with a complex personality, who suffers from alcohol and drug addiction, will become the world champion of this complex strategy game.
The actress's childhood was much brighter: she was born in Miami on April 16, 1996 to siblings of six children and grew up in Argentina, then in England. With a father, of Argentinean-Scottish origin, and an Anglo-Spanish mother, she grew up between cultures and languages, Spanish and English. Anya Taylor-Joy dreamed of being a dancer or musician, she became an actress. At the age of 25, she has already appeared in 22 films, and has worked with major directors such as Robert Eggers, Night Shyamalan or Marjane Satrapi.
Let's move on to her dress: a tailored sheath dress with a deep neckline draped in emerald lurex, worn under a long matching cape. The outfit is inspired by the look No. 17  from Dior's fall-winter 2018-19 haute couture collection, designed by Maria Grazia Chiuri, but recreated for the actress in Dior's workshops. Three people worked on this dress, which totaled 300 hours of work.
With her long blonde hair, dancer's neck and strange beauty, Anya Taylor-Joy was stunning.