"Piaget is Extraleganza!"
Since his appointment as CEO of Piaget in June 2021, Benjamin Comar has been working to reinforce the brand's values of extravagance and elegance, which he summarises in a neologism: "extraleganza". He intends to take advantage of the very favourable context for high jewellery and watchmaking to grow the brand and put it in the spotlight. Isabelle Cerboneschi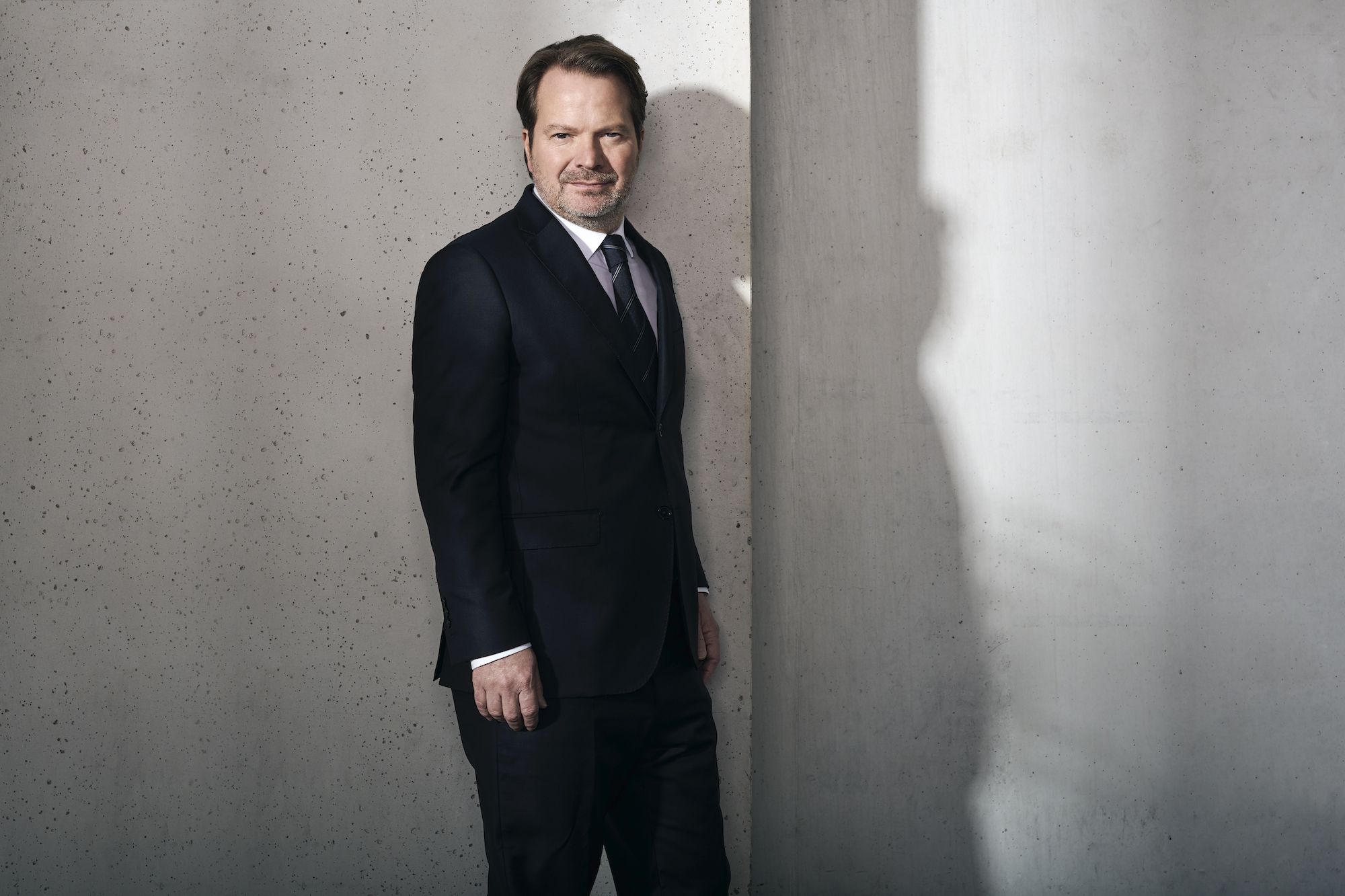 The appointment of Benjamin Comar as head of Piaget was a very discreet one. He replaced Chabi Nouri on 1 June 2021. Apart from elegantly acknowledging the work done before him when the manufacture received the prize for mechanical exception for the Altiplano Ultimate Automatic at the last Grand Prix de la Haute Horlogerie de Genève (GPHG) last November, he has above all a policy to implement.
Piaget does not disclose figures: the brand belongs to Richemont. What is known, however, is the excellent results achieved by the group in 2021. In the third quarter of its 2021/2022 financial year ending in December 2021, Richemont achieved a turnover of 5.88 billion francs, an increase of 35% and 32% excluding exchange rate effects. Growth would have been particularly solid in the United States and Europe.
Piaget, which offers a top-of-the-range watch and jewellery range, seems well positioned to face the years ahead. According to the latest study by McKinsey and Business of Fashion (BOF), the fine jewellery sector could experience annual growth rates of 8 to 12% by 2025, while watchmaking is expected to grow by 1 to 3%. But despite expertise dating back to 1874, tremendous creativity and a very high quality jewellery offering, the brand has not achieved the public recognition it deserves. Perhaps it has too many watch lines to be immediately identifiable?
In order for Piaget to receive the light it deserves, Benjamin Comar intends to concentrate on developing its emblematic pieces – the Polo, Altiplano and Gala models – and on cuffed watches and timepieces with a hard stone dial. Speaking of light, the house got a big boost with the film The 355, which hit the screens in January: all the watches and jewellery worn by the actors and actresses, including Jessica Chastain, Penélope Cruz, Bingbing Fan, Diane Kruger, and Lupita Nyong'o, were signed Piaget.
INTERVIEW
You spent 12 years at Cartier as head of marketing, you were the international director of Chanel jewellery, the CEO of Repossi. That's a very jewellery background. Does this mean that Piaget will further strengthen this division?
Benjamin Comar:  : It is true that I worked more in the field of jewellery, but at Chanel I also did precious watches. Jewellery has developed a lot at Piaget in recent years under the impetus of Chabi Nouri (the previous CEO), to achieve a balance. More and more brands are interested in these two departments and we are trying to offer our own vision of these two worlds.
Piaget was a pioneer in many watchmaking fields: the quest for the extra-flat as early as 1957 with the 9P movement, the audacity of its jewellery watches as early as 1959, the quartz with its own 7P movement created in 1976…Today, however, it does not have a good positioning in the second market. How do you explain this?
The craze for "second hand" watches concerns above all sports models, for men and in steel. We have worked a lot on the men's offer in recent years, and we received the prize for mechanical exception for the Altiplano Ultimate Automatic at the last GPHG, but we mainly manufacture jewellery, high-end, feminine watches. And our goal is not quantity.
People don't know the brand very well, even though it has such know-how, such a long history…
It's an insider's brand and there are more and more connoisseurs who are interested. I hope that this will develop. Piaget has a magnificent know-how and  jewellery watches were created as early as 1959!  Yves Piaget told me that when he was running the brand, he had to emerge: he therefore invented extravagant models to differentiate himself. He had panache and that is the identity of Piaget: daring to do different things that appeal to a clientele of connoisseurs.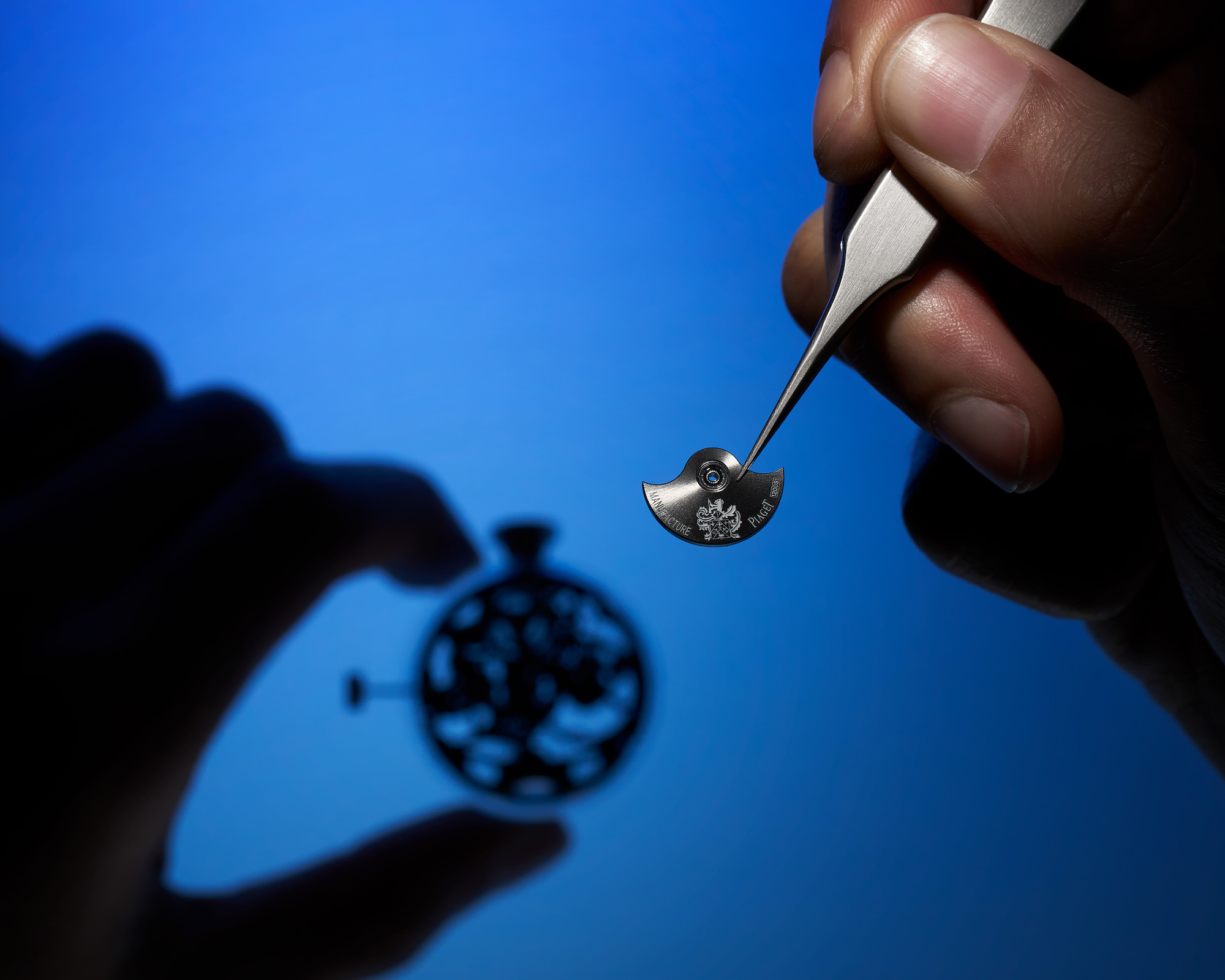 Were there too many watch models?
There have been many lines, yes, but at present we are refocusing on the three main ones: Polo, Altiplano and Gala. For me, the Gala is the jewellery watch par excellence: it represents the extravagance and elegance of Piaget, with an average price of 30,000 euros. As for the Altiplano, it is a very high-end watch and it must remain so. There is also the Possession watch, but it is linked to a jewellery line.
Piaget has a treasure trove of creativity, including cuffed watches. Do you intend to relaunch or strengthen the positioning of certain icons, such as the cuffs, the Piaget Polo, or the watches with hard stone dials?
The exuberant and flamboyant part of the brand interests me. The cuffs are fantastic! I can't reveal what we are developing but I really like the use of hard stone. The brand was a pioneer in this field. Piaget is "extraleganza", a mixture of elegance and extravagance and we have to create products that resemble it.
What is Piaget's share of watchmaking and jewellery in terms of production and sales?
We don't talk about that, but we are looking for a balance. We like both categories and at Piaget they have never been incompatible.
How do you plan to put more light on Piaget?
That's not something we can decide. It's our job to enhance the brand. It already has a real presence with its 125 boutiques. When I talk to customers, I can see the interest it generates. We must continue in this direction, develop an art of living "à la Piaget". It is a brand of openness and influence. We must preserve its values so that people understand it better. We have the know-how but developing the savoir-vivre is also very important.
Speaking of savoir-vivre, what are you going to do with the space above the Geneva boutique: a place for exhibitions, meetings and exchanges?
Geneva being the cradle of the brand, we are thinking about the best way to animate this space. This is part of our plans but nothing has been decided yet.
The latest McKinsey/BOF report estimates that the jewellery sector will grow between 8 and 12% by 2025. What is Piaget's growth potential?
It is important because we are fortunate to have recognised products and we have a real know-how around gold. This allows us to offer a different point of view on jewellery. There are several reasons for the overall growth potential of jewellery. In recent years, buying behaviour has changed a lot: women are buying their jewels themselves, whereas before it was mainly a celebration gift. Another phenomenon is the increase in the price of so-called "apparel", i.e. certain clothes and leather goods. As a result, jewellery is becoming much more affordable. Some bags are worth more than 15,000 francs, and for that price you can buy a beautiful gem. People are treating themselves with a durable, transmissible and emotional product.
But if you buy a Hermès bag, to name but one brand, you will generally sell it for more than its purchase price on the second market, which is not always the case with your jewellery.
You have to buy it first! You can't just walk into a Hermès shop and buy a bag: you may have to wait for years on a waiting list. That's scarcity management. This is not the case with our jewellery.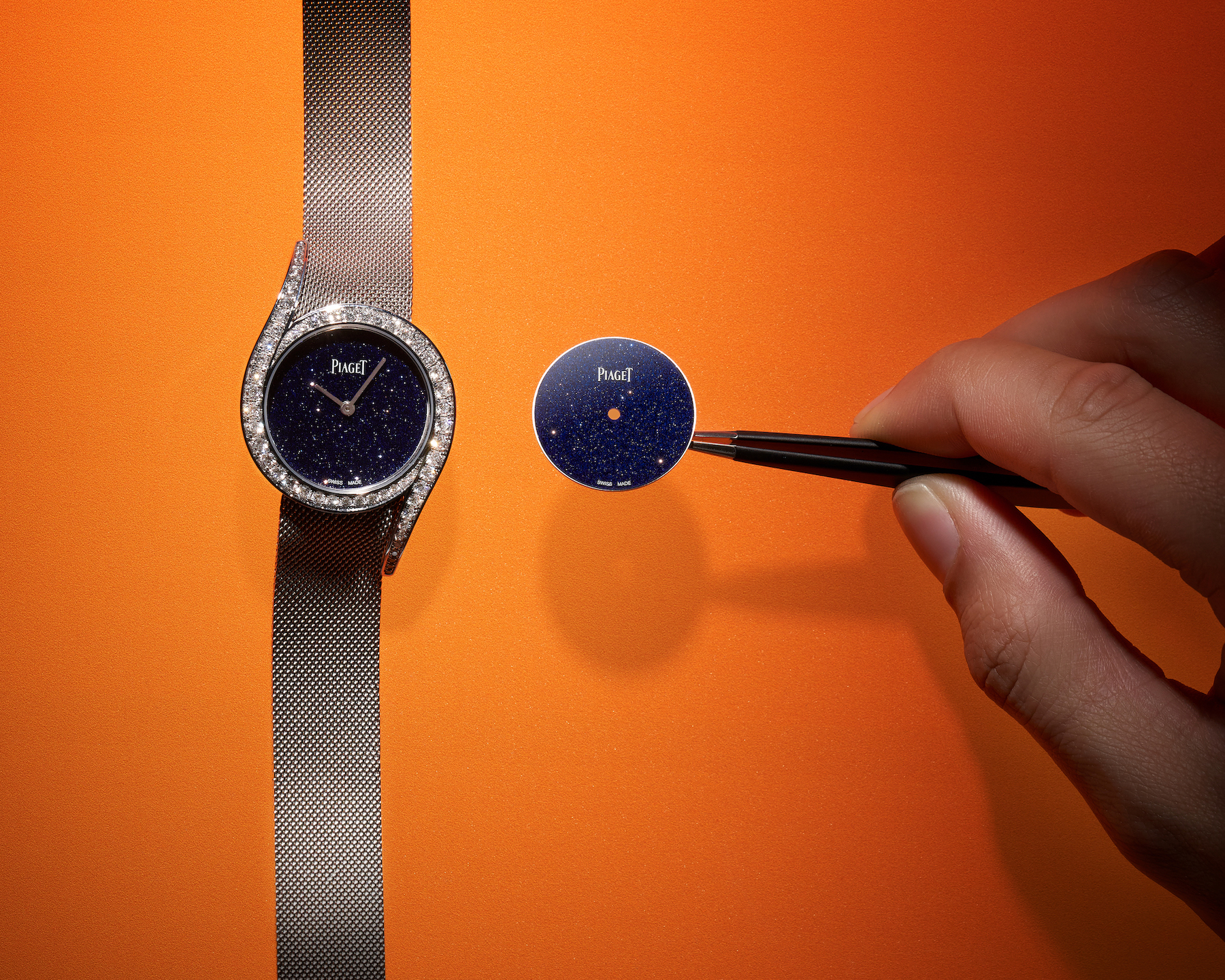 When you create jewellery collections, does the investment value of the precious or semi-precious stones used come into play?
In fine jewellery, yes. We are fortunate to have a gemology department and extraordinary gemologists. They seek to acquire the most interesting stones available. But we are not dealers: we add creative value to the gems, we put our stamp on them, our know-how. We work to balance the values of the brand, the heritage value of the stones and the creativity.
It's quite difficult to assess who Piaget's current customers are, especially since the pandemic and the forced halt to travel, but nevertheless, who are they?
We used to have a strong traveller clientele and in recent years we have worked a lot with the local clientele, which has become very important. We have reconnected with our customers all over the world. The strength of this brand is that it has a very high awareness in the United States, in France, in Italy, where it was introduced very early. In Asia too. The Middle East is also developing very well at the moment. It is also a question of balance.
Is Piaget going to be part of the "Watch & Jewellery Initiative 2030" initiated by Cartier and Kering, which is open to players in the watch and jewellery industry who want to commit themselves to common objectives in terms of sustainable development?
We are interested, of course, but we are in the process of evaluating the project.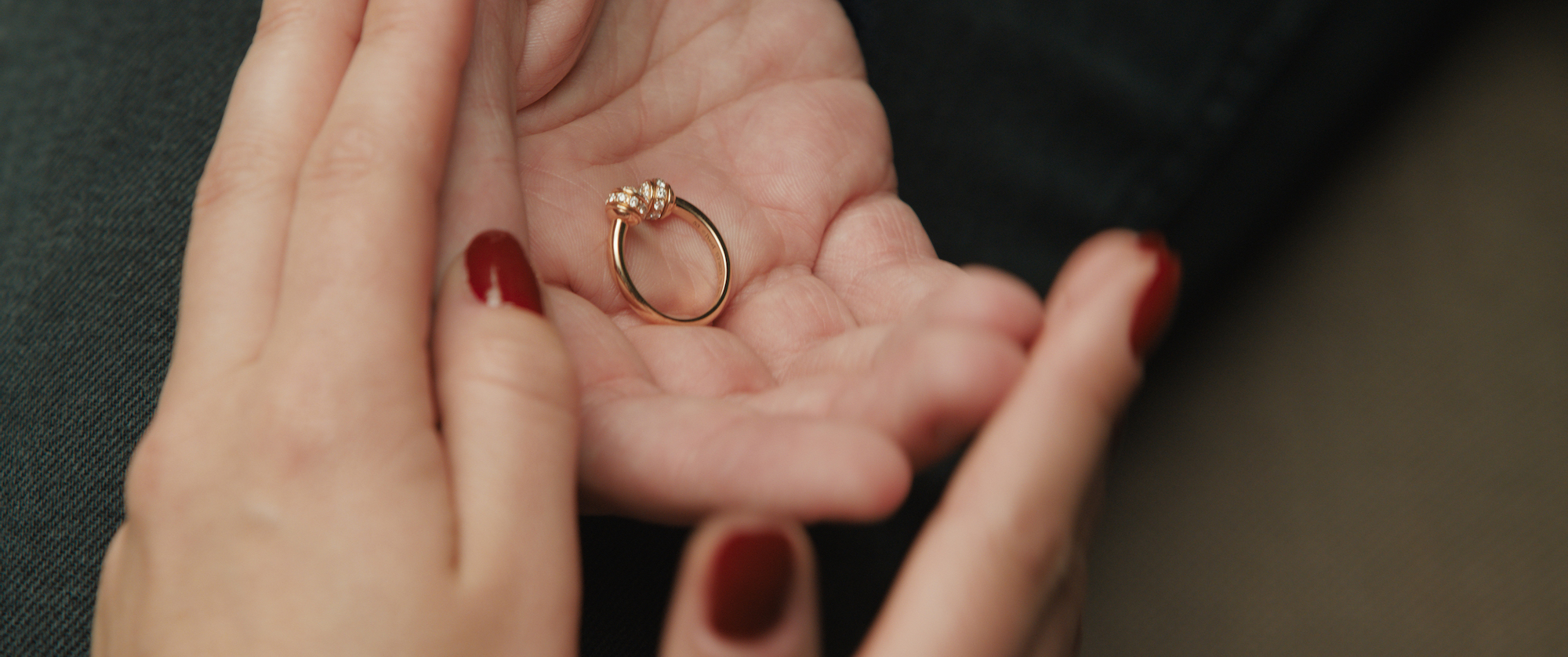 Piaget is a member of the Responsible Jewellery Council (RJC), but what actions have been taken to date and in the future regarding the use of ethical gold for example?
We have just been re-certified by the RJC and we ask our suppliers to be certified as well. The gold used by Richemont is 90% recycled gold. We want to work with gold that is mined or recycled in the most ethical way possible. Eventually, this will become the norm.
What about research into new materials?
We are working on new materials and more vegan solutions, but it is not yet complete. We will be able to present new developments in this direction at the end of the year.
Piaget's motto is "Always do better than necessary". What would be yours?
I think that this motto corresponds perfectly to Piaget, with this desire to demand quality in all areas. Moreover, all our watches are now guaranteed for 8 years! If I had to choose my motto, it would be "I can't, but we can", it symbolises team spirit and I try to apply it.