Lou Doillon, her voice is a miracle
Singer Lou Doillon searched for her path for years before dedicating herself to her lifelong passion: music. Because of a deformed vocal cord, she might never have spoken. Yet she has been composing and writing songs since childhood. In 2012, Etienne Daho produced her first album Places, for which she won a Victoire de la Musique award. Last December, she produced an extended play : Claim Me. Photos: Zélie Noreda. Interview: Isabelle Cerboneschi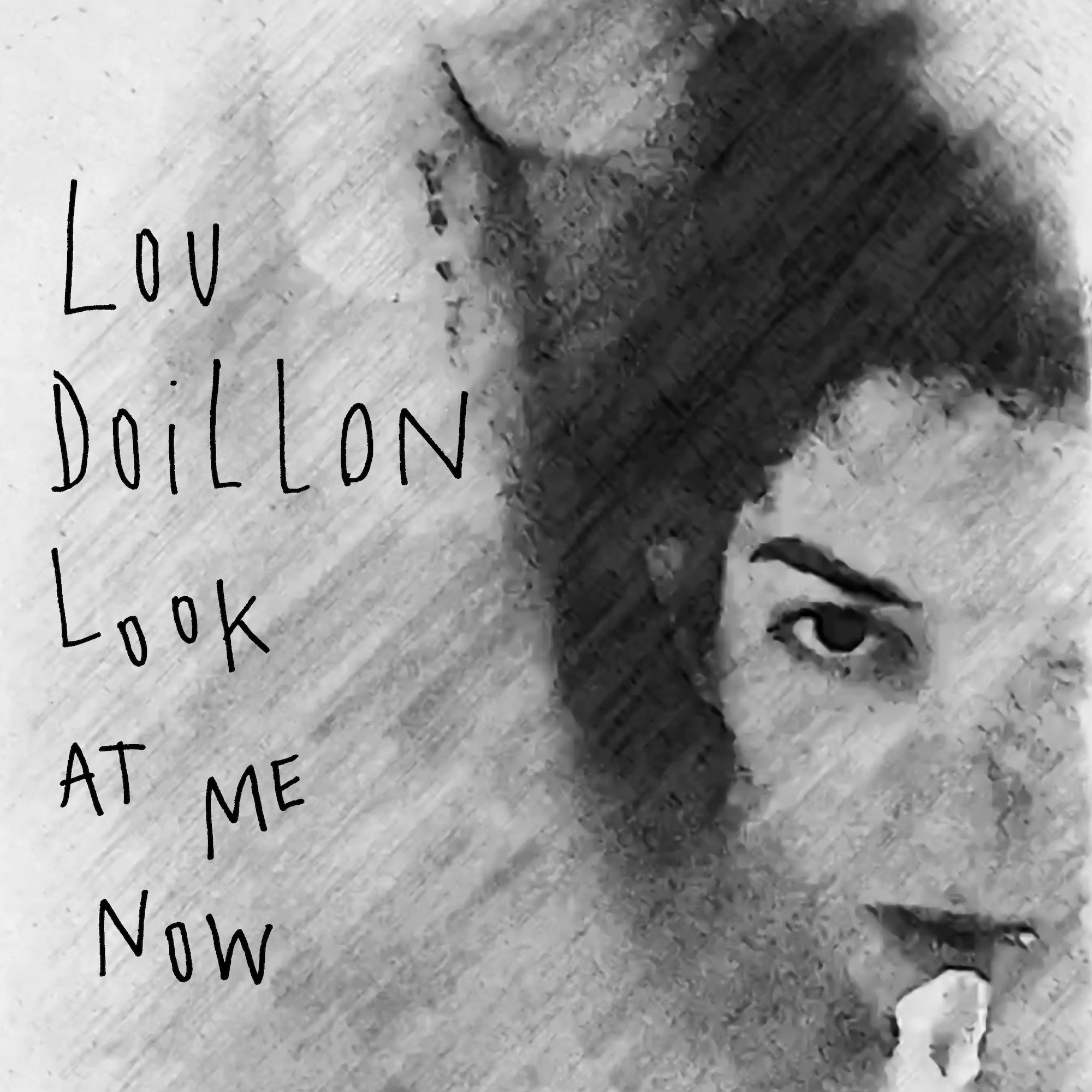 Claim Me, the latest album by French artist Lou Doillon, is a work of art. It is both a record, for which she wrote the music and lyrics, and a film, which she directed and on which she drew. A terribly addictive art object. "If you don't like Claim Me, then you don't like my work," she says. She has put herself entirely into it, body and voice included.
Her voice. Let's talk about it. It's a miracle. Given her physiology, and the configuration of her vocal cords with nodules, Lou Doillon could never have spoken. So sing! Yes, it's a miracle where willpower plays a role, too.
The daughter of Jane Birkin and director Jacques Doillon fell into an artistic cauldron at birth and since everything was there, she decided to tickle many muses: the one dedicated to the cinema, with her father, and the muse of drawing too. Lou Doillon spent a few years modelling. Nothing that really satisfied her. She mainly composed songs, hundreds of songs, but it was her secret garden.
At the age of 19, Lou Doillon gave birth to the son she had with musician John Ulysses Mitchell. Music had always been her passion, but it was the domain of her mother and her half-sister Charlotte Gainsbourg, both of whom had a high-pitched, delicate voice. It was thanks to the intervention of Etienne Daho, invited by Jane Birkin to hear her sing, that she was able to create her first album Places. Daho immediately understood the power of her talent. Lou Doillon entered this world with her deep, slightly cracked, beautiful voice, which she says she cannot control. No one was expecting her. And suddenly she won a Victoire de la Musique in 2012.
Her first album was produced by Etienne Daho and mixed by Philippe Zdar, my brother. He had given up recording Cat Power's album so that he could mix Lou Doillon's in ten days. He spoke of her as a revelation. He wanted so much for us to meet. "You'll love her," he said. He joined the stars in 2019, but the meeting took place anyway, by phone. And he was right, I loved her.
INTERVIEW
Claim me is a beautiful but painful object. When you sing "Come and get me", who is this person you are calling for?
Lou Doillon(Laughs). I don't know yet! I wish he would reveal himself. When we were working on my first album, Etienne (Daho) said to me: "you'll understand your songs seven years later". I understood my first three albums: Places, Lay Low and Soliloquy. That's why you have to let a song go, play it on stage, and wait for the audience, the journalists, to interpret it too.
That's what inspiration is all about?
I think so. That's the chance we have to do jobs like this: we forge a raw material which is the unconscious. In the end, a large part of our creation escapes us, because creation is also based on instinct. There is a magic in the act of creating. It's a bit like in the film Fantasia: you make things happen, but what you see, you don't necessarily expect.
Singing in English allows you not to reveal the person you're talking to. Behind a you, there can be a man, a woman, a member of your family, and no one knows it but you.
It could be me, too… English is an extremely malleable language, spoken all over the world. I was recently listening to a Franco-British historian on the radio explaining that the French language was literally and physically guarded by the Académie Française, whereas the English language is extremely flexible. It accepts to be pulled in all directions, to be systematically reinvented. In a certain way, it's popular and simple. You realise this when you translate the Beatles: in French, their songs lose much of their magic. If I were to write a literary object one day, it would be in French. I love the French language. But to express something that is pagan and magical, like songs, English gives me more space.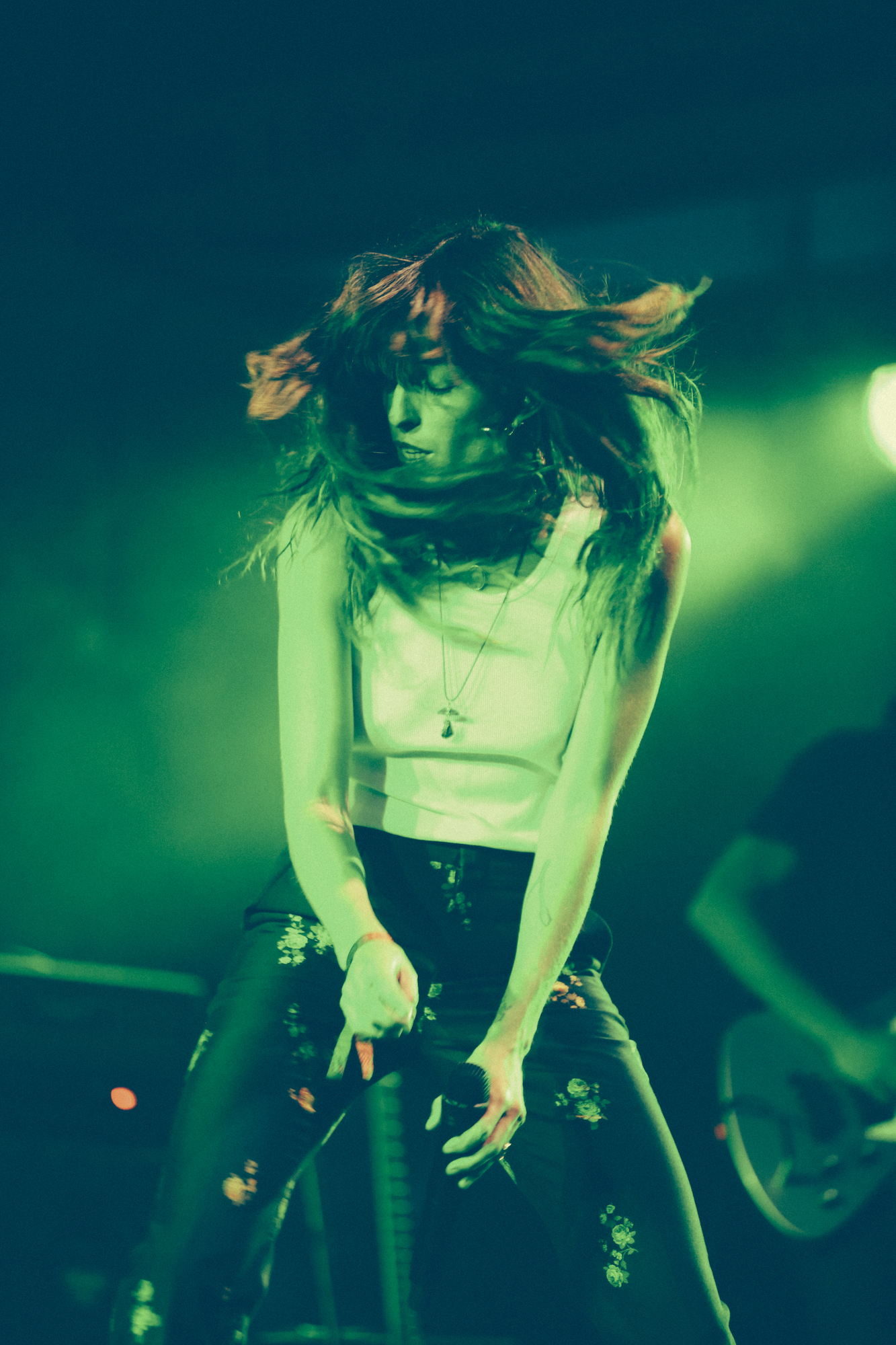 To write "Claim Me" and to make the video, where you appear in your bath, without make-up, you seem to have dived into yourself, without being afraid of what you would find there.
When I get on board and dive into myself, it's like an adventure where I know I can scare myself, but it excites me too. Being the object of my own work allows me to not give a damn about politeness, modesty, the other person's gaze. If I decide to face myself, I might as well film myself in a bad mood when I wake up, without all the attributes I normally hide behind: the fringes, the hair, the smile… I have a nature that tends towards gentleness and the only person I allow myself to shake deeply is myself.
Your voice has a very low tone, with a crack. Is it to let the light in, to paraphrase Leonard Cohen's song "Anthem"?
It's funny, I was thinking about that this morning. I was looking at a beautiful photo of my sister Kate (Barry) who, apart from taking portraits, photographed cracks and bits of pavements. I found these images this morning and I immediately thought of this song: "There is a crack, a crack in everything. That's how the light gets in".  That's what I really like about the voice. When I was younger, I started acting with my father. But once the takes were done, he didn't watch them : he listened to them. I asked him why and he said: "Because the image cheats but the voice cannot cheat. "That made an impression on me. With the voice, you can't cheat. I realised this when I was singing on stage: when the emotion rises too high, when the tears are close, you can no longer sing because your throat closes up. The voice is like carbon paper. It collects all the emotions. Physically, I can hide my sorrows, my pains, my anxieties, but not with my voice. It took me a long time to accept that. I was surrounded by women who sang with a soft high-pitched voice, and I thought that in order to be a good singer you needed a high-pitched voice. My big, deep voice comes from the ground. And I'm glad it's permeable to everything that's happened to me. I work with a strange instrument.
Why is it a strange instrument?
I have a vocal cord defect. My doctor once told me that it was a miracle that I could speak: normally, I shouldn't be able to make a sound. Talking, singing, means managing the yawn between these two cords and the way they touch. But mine don't touch at all, but each one has a nodule, located in exactly the same place. This has a very pretty name: kissing nodules. Every sound I make is like a kiss. I don't really know what's going to come out when I sing. I can hardly hold the notes because I lose most of my breath. It's like my voice is someone else and she does what she wants. I just try to follow her. I have no other option anyway.
You are a 360 degree artist, actress, singer, designer. You drew and directed the video for Claim Me. Is it important for you to be at the base of the creation of this extended play?
As the project is self-produced, it was a risk I wanted to take. There's something exhausting about doing everything yourself. Writing a song means choosing one sentence and giving up fifty others, choosing a melody means taking one and leaving the rest, the video clip means drawing 13,000 lines. You convince yourself that the choices you have made are the right ones. There were times when I almost quit, but this song gave me hope. I wanted to be that girl, with that strength in her. If you don't like "Claim Me", you don't like what I'm doing, because I claim that song from beginning to end.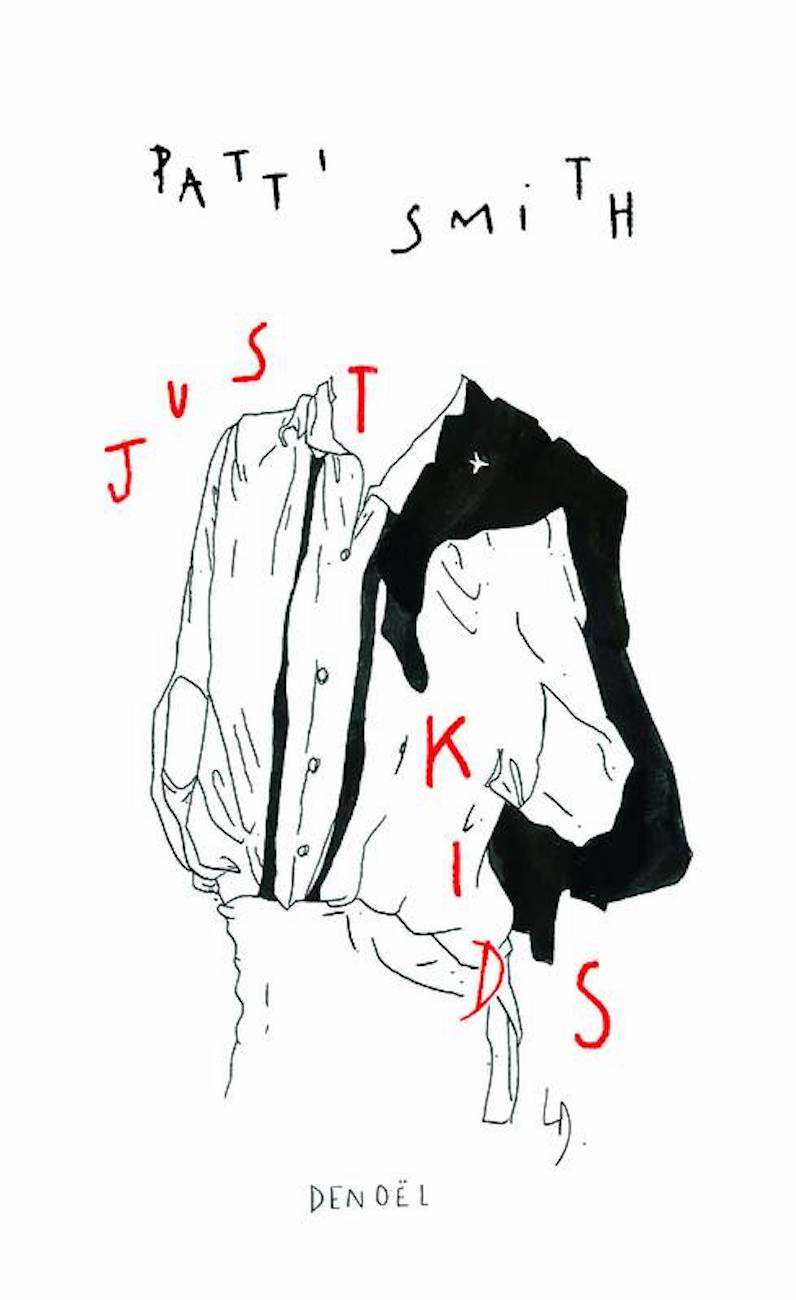 Patti Smith asked you to illustrate the anniversary book of "Just Kids", the autobiography she wrote about her early years with Robert Mapplethorpe before they became stars. How did that work out?
I said yes because I love the book and I love Patti Smith. But during the creative process, I realized I was about to illustrate a text that already had the photos of both characters, their drawings and handwriting. I didn't know how to fit in. Until the day I realised that it was a book about two people who were going to become icons, who were not yet icons, but who, deep down, knew their destiny. They still had to reveal themselves. I decided then to draw them without their hands or faces and strangely enough, their presence was also revealed.
On your left arm a tattoo says "it's just a ride". Are you talking about life?
Yes, I am talking about life. Bill Hicks, an American comedian who died very young, often ended his shows with this beautiful sentence: It's just a ride. It goes up and down, and round and round and you can get off whenever you want. There's something unacceptable about the idea that in the course of life, you're going to lose just about everything: your lucidity, your body, the people you've loved,… And at the same time, it's such a beautiful story: it's just a ride!
You have been through some extremely painful events, I'm thinking about the loss of your sister, the photographer Kate Barry, in 2013. Where do you find the sparks of hope to carry on?
Kate was a wonderful person. If I think of her as the sister I lost, I fall on my knees, in despair. But if I remember that she was also a mother, a lover, a good friend, someone people could meet in a coffee, then I realise that I am part of a chain of humanity, which is a chain of pain, but a chain of life too. There is something so magical about having known magical people! How lucky we were! And how lucky the others were to have met them! You have to keep going with that. On the day of the funeral, I had the impression of being in the backstage of life. We were driving through Paris, following the hearse while people were laughing, kissing and loving each other. The only answer to the fall is to fly away. Fly in peace…