"Jewellery should be about magic!"
Sarah Mugnier launched Maison Belmont, her jewellery brand, in December 2022 in Geneva. Her creative universe is a fantasy that nestles both within the private mansion in which she receives her clients and at the heart of her jewellery. Let's meet in a wonderland. Isabelle Cerboneschi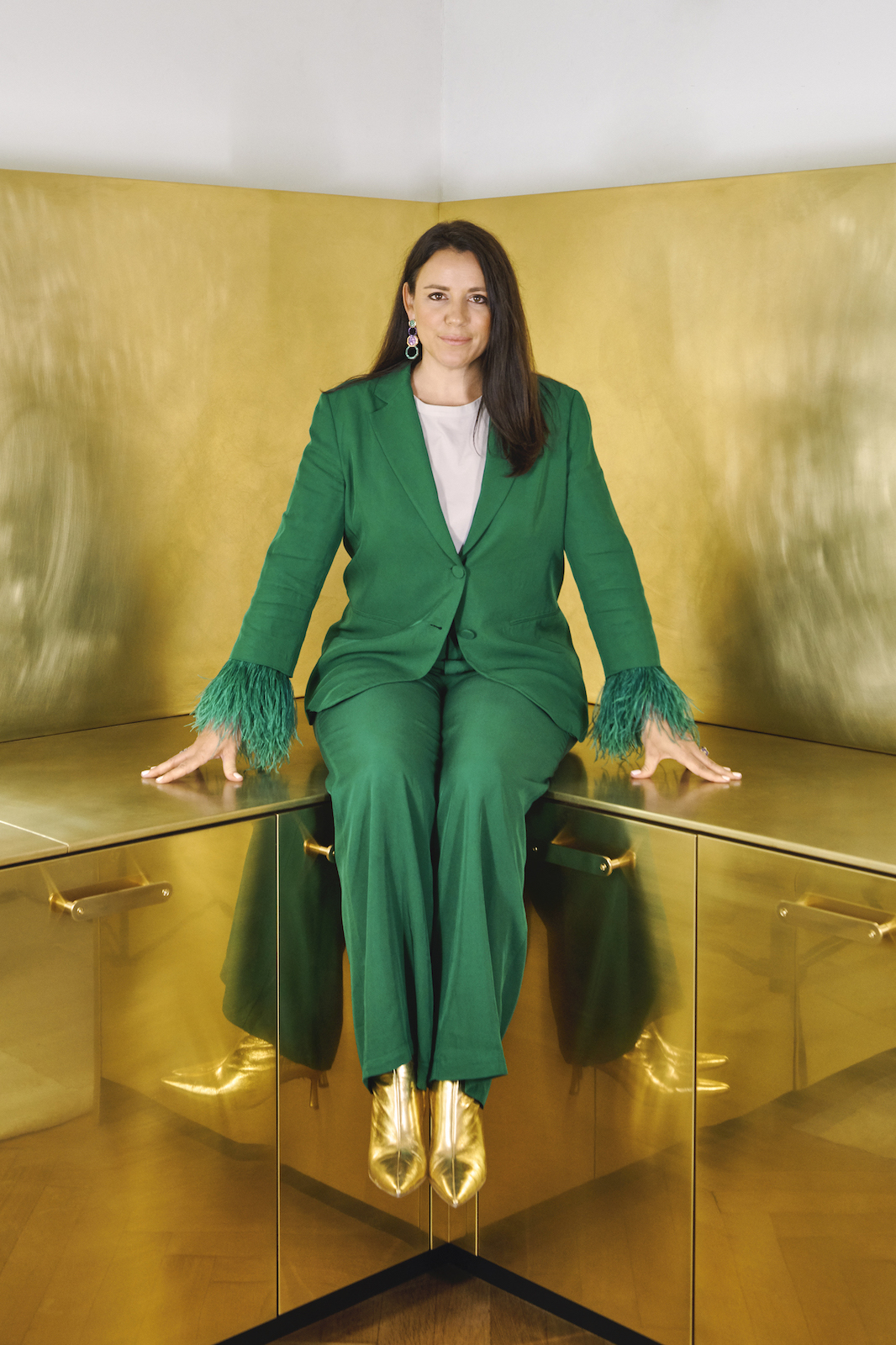 People should think of these matters before they trust themselves on a pleasure-party into the realm of Nowhere. I thought of this sentence from Nathaniel Hawthorne when discovering the universe of Sarah Mugnier. She seems to have stepped out of the pages of Nathaniel Hawthorne's short story "A Select Party", where a man of the Imagination had invited eminent people to his mansion quarried out of a ledge of heavy and sombre clouds, illuminated by meteors covered with a globe of vesperal mist. Sarah Mugnier was surely dreamed up by the American writer to be embodied in our unfunny century to bring a welcome touch of unreality. The 41 year old claimed her extravagance right down to the hem of her emerald suit, sporting the colour of one of her favourite stones.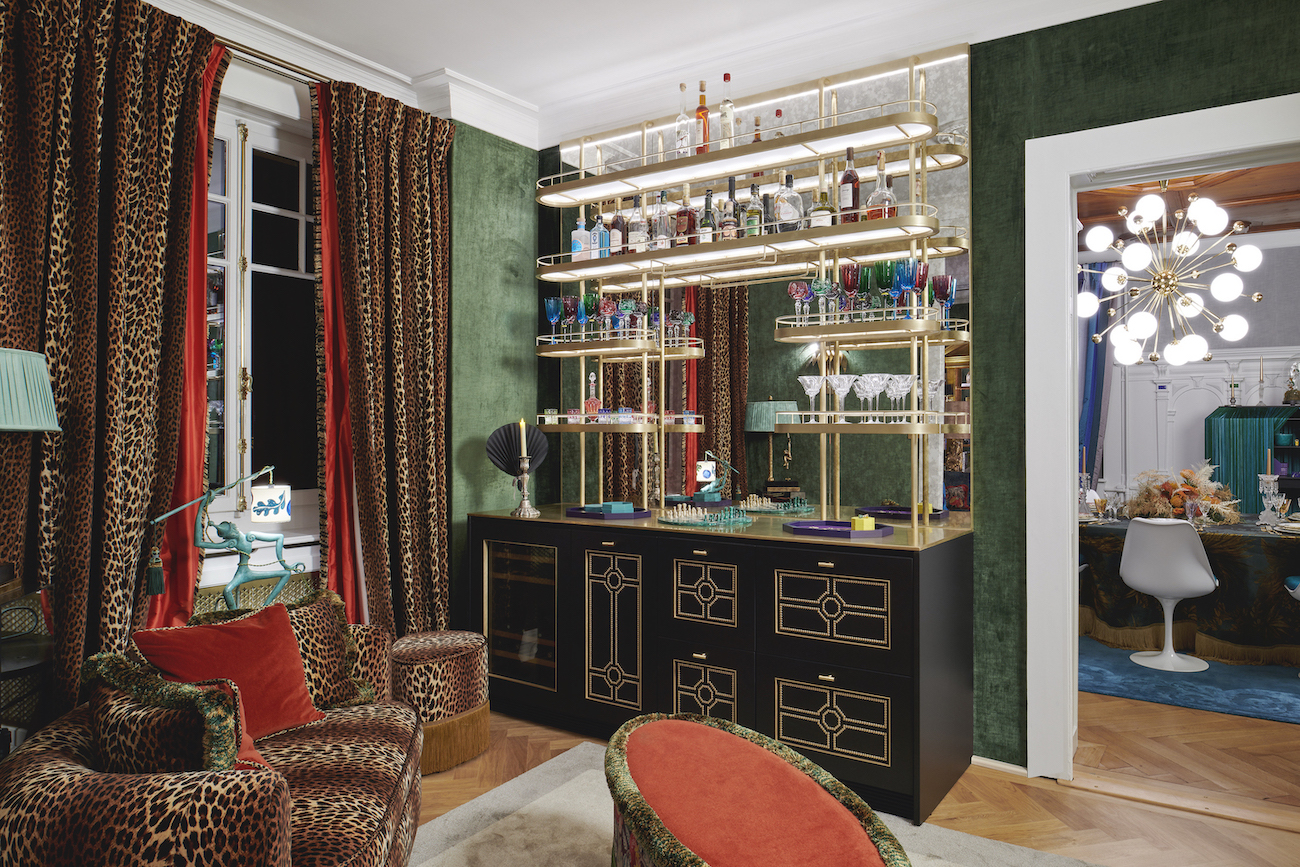 Maison Belmont, the brand she created a year and a half ago and launched in December 2022 , could be a sweet utopia if its founder didn't have the elegance to be both whimsical and down to earth. She does not have a boutique on the rue du Rhône or in the adjacent streets in Geneva, but she does own a private mansion in Eaux-Vives, at Clos-Belmont 5, hence the name of her brand. This building, built by Edmond Fatio in the Heimatstil style, has been restored in keeping with the original construction. Sarah Mugnier entrusted the decoration to the Parisian designer Vincent Darré. The bright colours, emerald, turquoise, red, purple, gold and leopard motifs are furiously reminiscent of the exuberant interiors of Madeleine Castaing. The house, which is both Sarah Mugnier's and her family's home, as well as her showroom, is decorated with the colours of the stones she loves: "coloured sapphires, because colour is life. Spinel, too, has a brilliance, an intensity that I like. And when I see a beautiful emerald, I fall in love with it."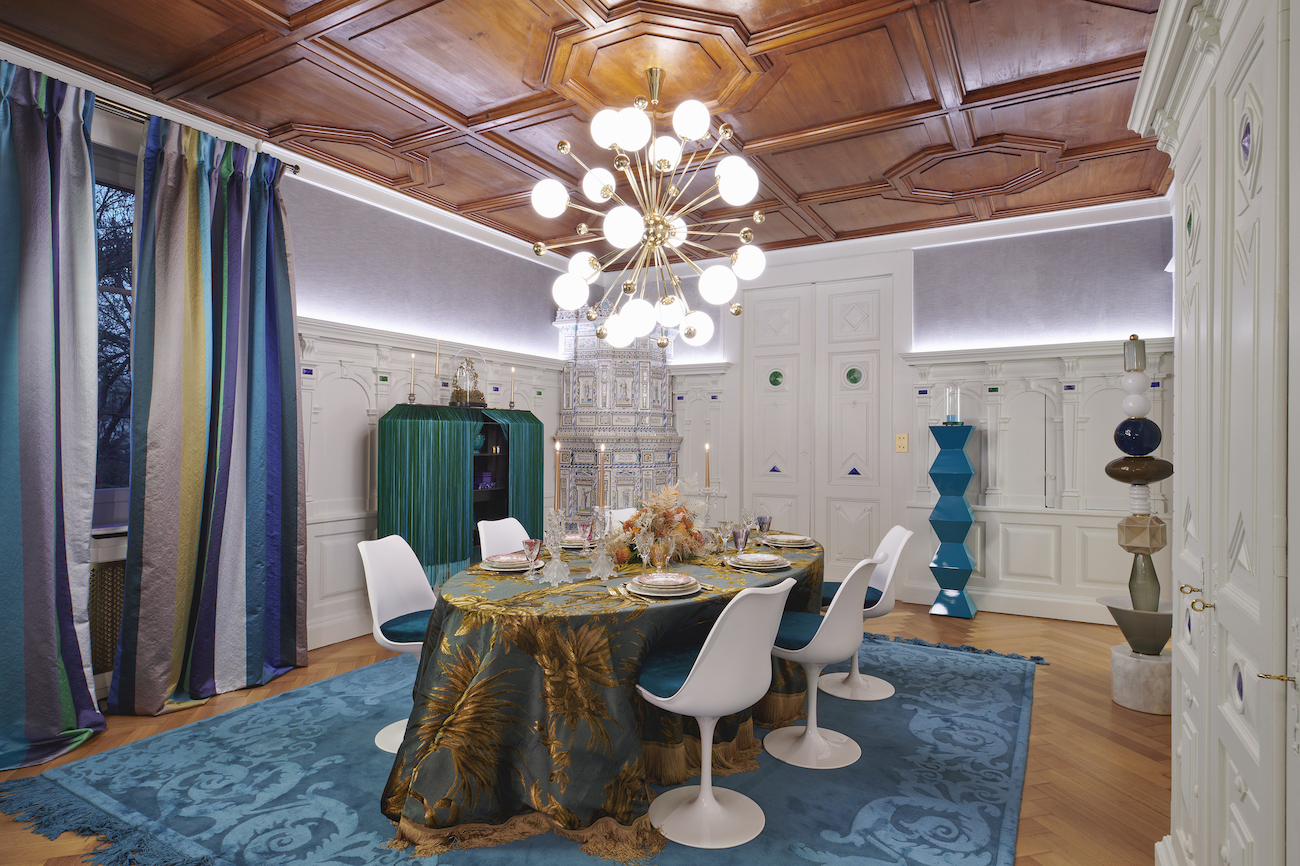 It is in this place, halfway between a curiosity cabinet and a daydream, that Sarah Mugnier receives her customers and presents her creations. But before talking about her jewellery, let's talk about the founder: this brand did not fall from the sky, despite appearances. And its roots go back to Sarah Mugnier's childhood. "My passion for jewellery started when I was a child. My mother had a boudoir cabinet with a drawer from which she took out her jewellery to adorn herself. I remember the sound of the rings intertwining. It was a dream. Jewellery must be magic! My father gave me my first piece of antique jewellery when I was twelve. It was a ring he bought at a flea market, shaped like an owl. I realised then that an object has the power to bind us to someone, to an event, or also to ourselves," she explains.
After studying communications, Sarah Mugnier had the chance to work for six months at Christie's as a cataloguer. "I had to organise the photographs of the pieces and they all passed through my hands! An auction house is the best place to work if you love jewellery. It is the only place where you can fully understand jewellery: through the history of art, the knowledge of stones, the design,…"
Fifteen years have passed since Christie's, during which time she rubbed shoulders with the world of watchmaking, at Breguet and Léon Hatot, then spent five years at Bovet before deciding that her great passion in life was jewellery. She headed to New York for six months where she obtained a diploma in gemology at the Gemological Institute of America (GIA). "When I returned, I worked for five years in the gemstone and antique jewellery trade with an American dealer based in Geneva. There I learned how to add value to an antique jewel. I made my eye on the gems in particular ». And a year and a half ago, Sarah Mugnier started to create a collection. She did not do any market study before launching her brand. She launched it, full stop.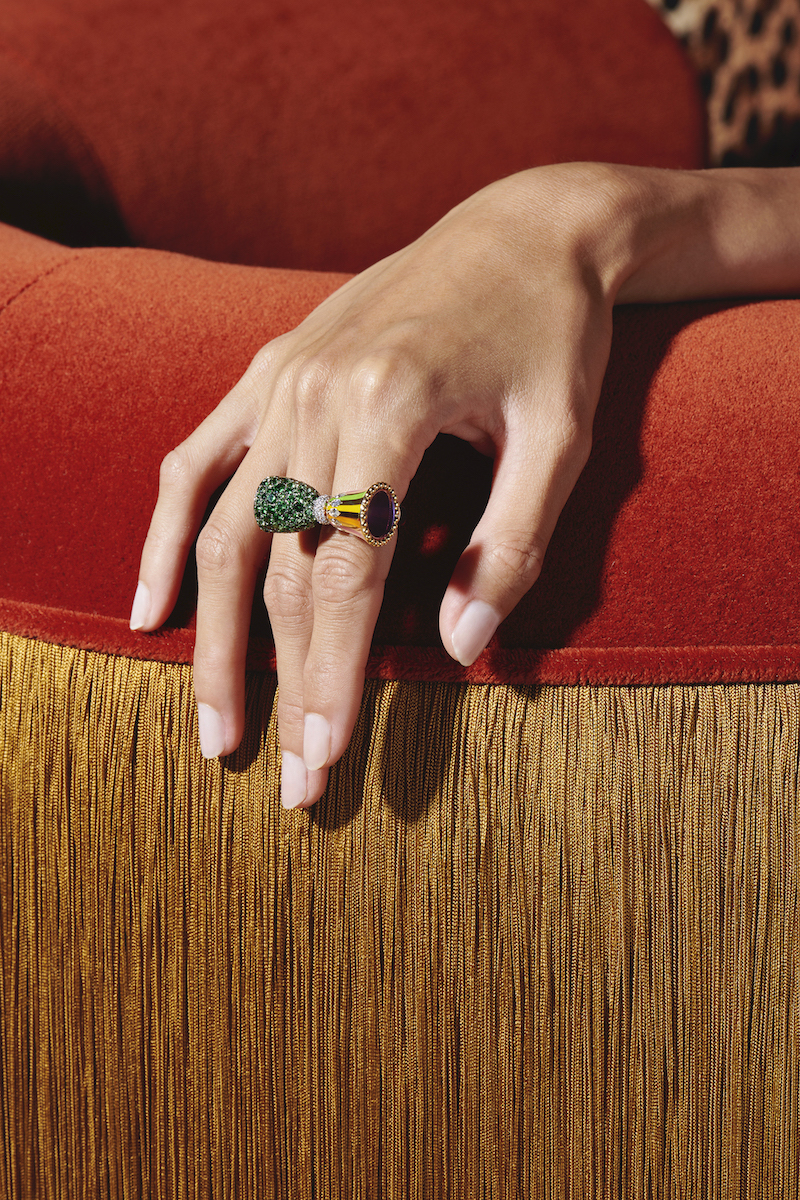 Everything inspires her, a painting, a staircase, names of colours. She masters jewellery in almost all its facets: she knows the stones, the antique and vintage jewellery, the design. She did not learn the technique, but she leaves that to the specialists, namely the three Geneva workshops she works with. She throws them impossible challenges, which they are charged with taking up anyway, like the Le Grand Banquet ring, which is inspired by the Les Endiablés glasses of Saint-Louis, which can be turned upside down according to the mood of the day. « It's a kinetic jewel that turns on itself. Inside there is a ball bearing. The workshop in Germany that made it had never used ball bearings in jewellery before. The hollow cups are made of coloured titanium and I added small diamonds around the rim, like the sugar on the rim of cocktail glasses », explains the jeweller.
Many pieces are inspired by interior design. The Grand Bal bracelet, for example, is based on the octagonal pattern of the coffered ceilings in her home. "The first idea for this bracelet was to mix interior architecture with jewellery. I wanted to make fabric backgrounds. I went to both my jeweller and my upholsterer to ask them how they could work together to achieve the result I was hoping for. The background is a silver plate on which the satin is glued. To cover the fabric, I needed a sapphire crystal with a waterproof seal that protects against splashing but not swimming. The back can be personalised with different coloured materials. As for the clasp, I wanted it to make a reassuring noise, like that of vintage car doors ».
Maison Belmont's jewellery seems to have crossed the ages and the worlds. The Petit Salon ring, for example, is made up of six separable rings, each bearing a letter: together they form a word, like Love or Friendship. It is beautifully poetic. The Memento Mori ring is inspired by a ring from 1631, made up of two parts that can be separated by a system of hinges. "I had it made in Istanbul. I lived there for three years and I know the workshops well. I market it with my sister who lives in London and has created a fashion brand called Wings of Wisdom," she explains.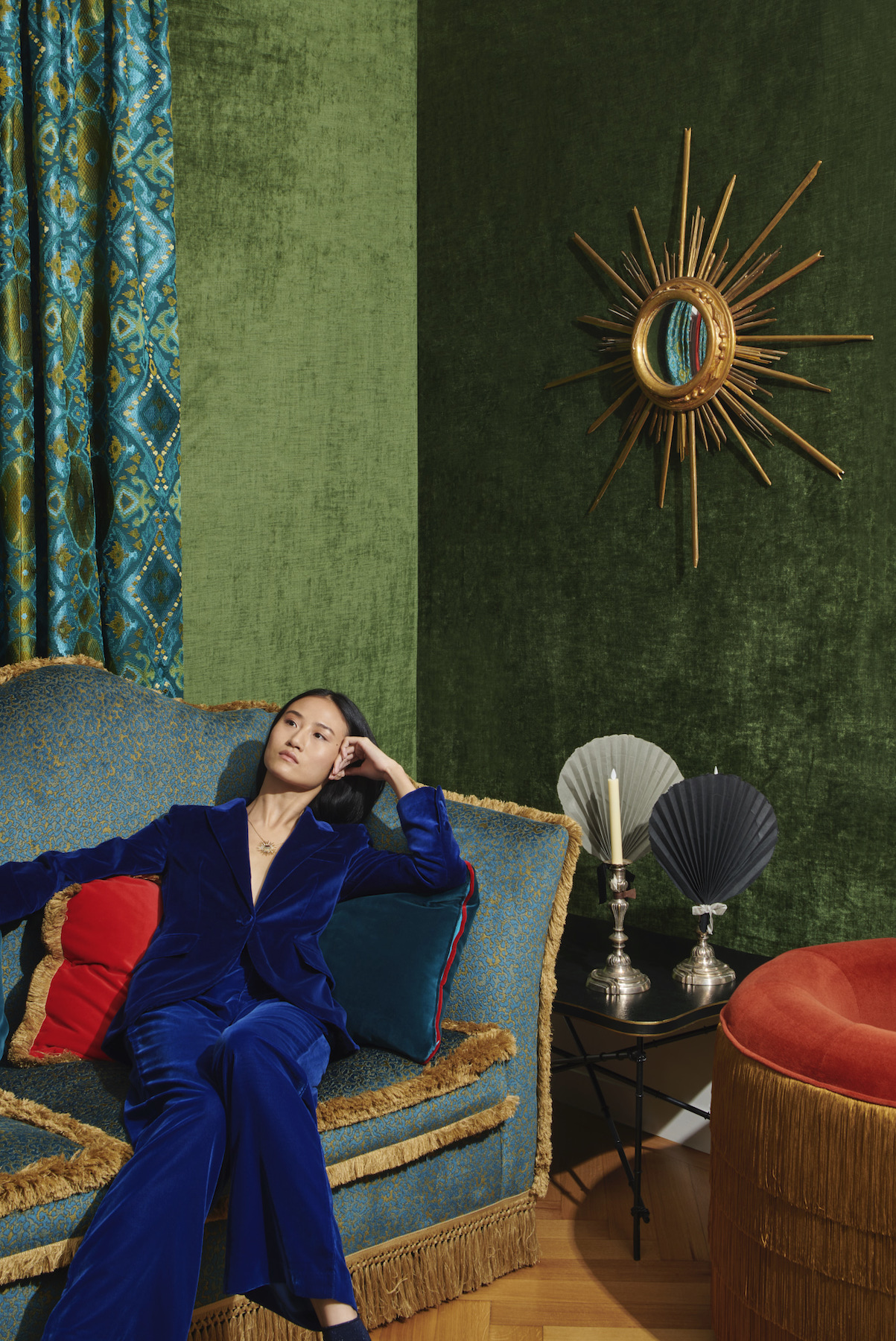 What does a piece of jewellery mean to her? "It's a link with oneself, an emotion. And it changes with the day: there are mornings when you get up and you want to wear a red or green piece of jewellery. It is the most intimate object there is, along with a piece of clothing. It finishes an outfit or a state of mind. Personally, I can't go out without wearing jewellery. I feel naked. For me, a piece of jewellery is like a big coat that you wrap up in: it comforts me."
And Maison Belmont? "It's a walk in the park where you don't really know what to expect. I think my collection reflects what life is all about: you have to be pushed around from time to time and force your eye to see different things in order to evolve your aesthetic tastes. My creative world either pleases or it doesn't, but it doesn't matter. I would like to succeed in pushing the person who looks at what I do to a form of reflection, or at least to a feeling, whatever it may be. With this collection I wanted to get away from the common paths to bring freshness, even if I am not the only one. Young designers have no limits, no marketing director, no creative studio with requests. We are free!"