Timothée Chalamet, the new ambassador of Bleu de Chanel
The Franco-American actor is the new ambassador of Bleu de Chanel. Captured in the eyes of the famous photographer Mario Sorrenti, Timothée Chalamet embodies a fragrance with a multiple identity, just like himself. In an interview conducted by Chanel, the actor reveals a little-known part of himself. Photographs: Mario Sorrenti. Text: Isabelle Cerboneschi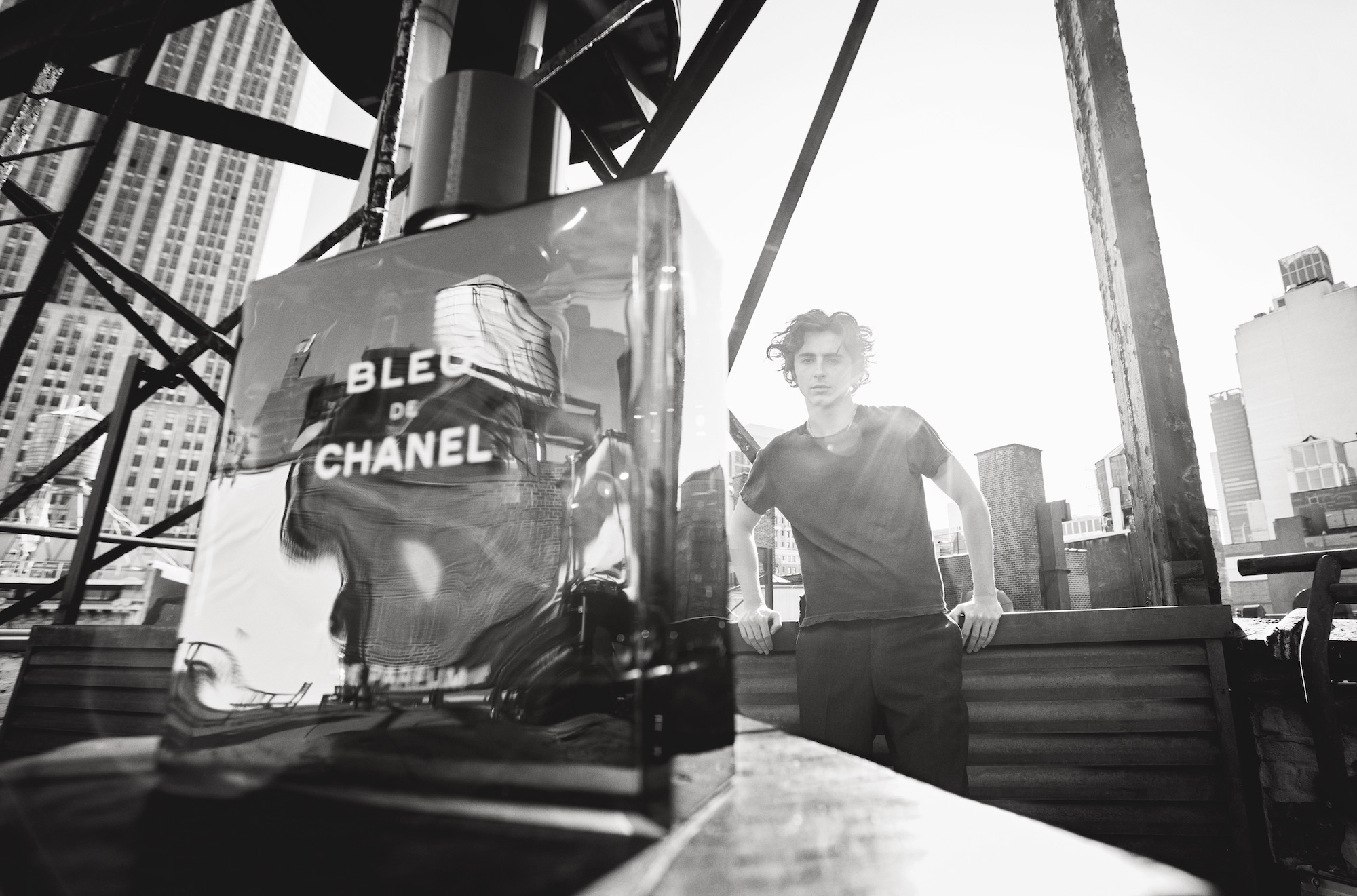 With his slender body, his face that still shows some traces of adolescence despite his 28 years, and his messy brown hair, Timothée Chalamet, the perfect antithesis of the bad boy, appeals to women. Very much so. So much so that a neologism has been coined to describe him: Chalamania. Chanel also likes him, since it has entrusted him with the role of ambassador of the Bleu de Chanel fragrance.
The actor's roots are on both sides of the Atlantic, France on his father's side, America on his mother's, which is also the country where he was born in 1995. His mother, Nicole Flender, a Yale graduate, was a dancer and actress before becoming a real estate agent, while his father, Marc Chalamet, is a journalist. Although Timothée Chalamet attended LaGuardia High School for the Arts in New York, film was not a random choice: his grandfather is screenwriter Harold Flender, his uncle, Rodman Flender is an actor, writer, director and producer, and his aunt, Amy Lippman is also a writer and producer. With such a pedigree, it's hard to escape a cinematic destiny, whatever it may be.
It was Luca Guadagnino's film Call Me by Your Name that revealed him to the public in 2017 and opened the doors to Hollywood. In 2018, Timothée Chalamet, who was only 22 years old at the time, was nominated for an Oscar for Best Actor, the Goldens Globes and the British Academy Film Awards for this role. He was quickly compared to Leonardo DiCaprio after the film Titanic. He has since been cast in a wide range of characters, including Paul Atreides in the blockbuster Dune, which won six Oscars in 2022. He is eagerly awaited in the Bob Dylan biopic, A Complete Unknown, which is set to shoot this summer, and in the musical Wonka, a film by Paul King about the origins of the character Willy Wonka, which he will embody.
I had a cultural upbringing that wasn't like anybody around me. I spent summers in a small French village called Le Chambon-sur-Lignon, which couldn't be more opposite from my life in NewYork, Timothée Chalamet
Since May 15, Timothée Chalamet is officially the face of Bleu de Chanel. This aromatic-woody fragrance with citrus notes, launched in 2010, and embodied by the french actor Gaspard Ulliel, exists in three concentrations, three different faces of the same fragrance. The eau de toilette, like the eau de parfum released in 2014, was created by Jacques Polge, the house's perfumer. As for the last element of the trilogy, the perfume, which appeared in 2018, it was written by Olivier Polge, who succeeded his father at the head of Chanel perfume creation in 2015. He had to find the right tone and give the original fragrance a new power and intensity, without pushing the cursor too far. The scent opens with notes of lemon combined with lavender and geranium, and blossoms with woody notes of sandalwood and cedar, giving it amplitude and voluptuousness. "There is a duality within the scent where an obvious freshness is met with a sudden intimate form of sensuality and strength," says Olivier Polge.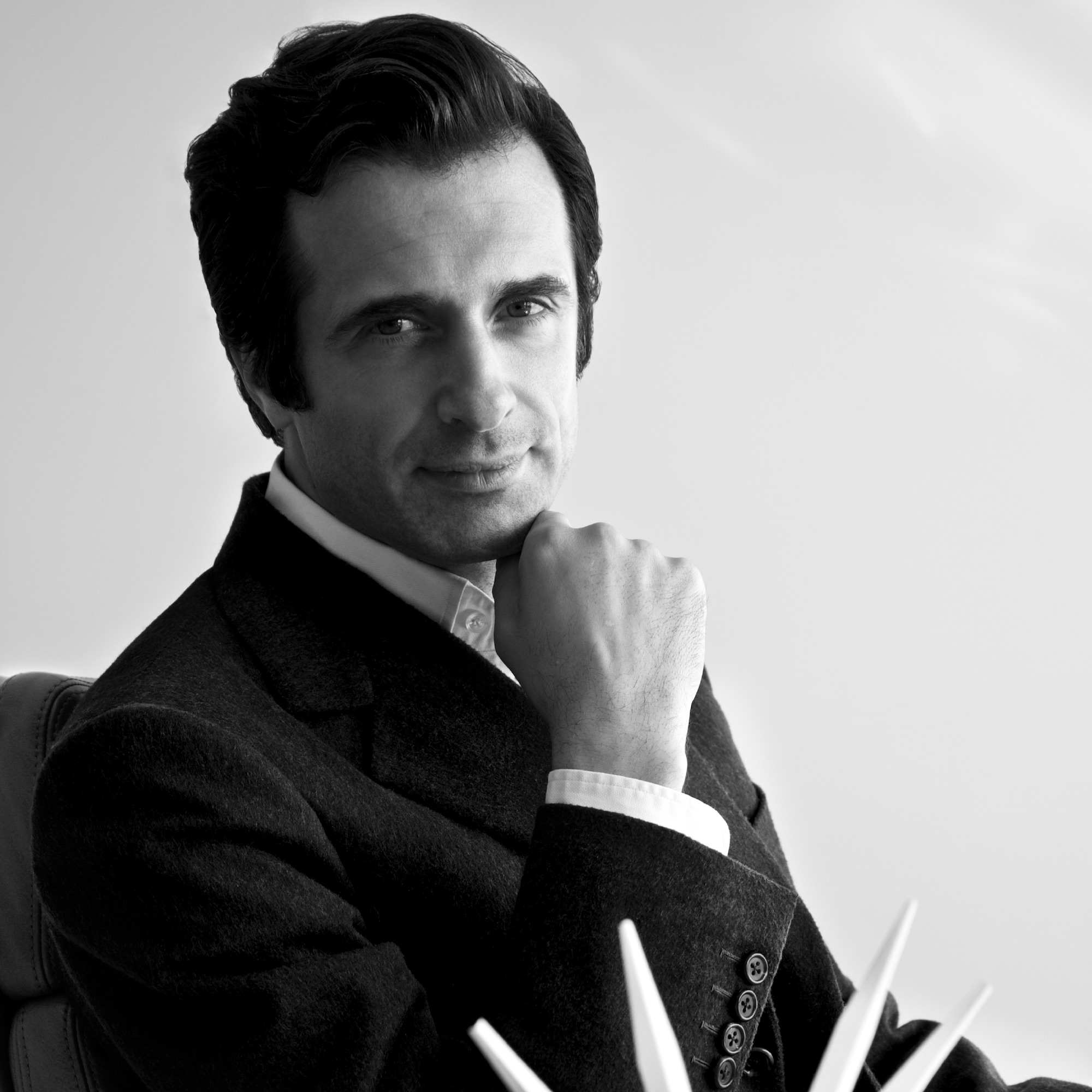 One name – Bleu de Chanel – three identities. A role tailor-made for Timothée Chalamet who will be seen in the new advertising campaign in June. "There is the right level of certainty and intensity in Bleu de Chanel that amplifies and expresses a man who refuses to be boxed into a stereotype. One who disregards pretense and isn't afraid to show a depth of vulnerability that lies beneath his strong, disarming character," says Olivier Polge.
«There is a duality within the scent where an obvious freshness is met with a sudden intimate form of sensuality and strength», Olivier Polge, Chanel perfumer
"I am not a heroine, but I have chosen the person I wanted to be and I am… », said Gabrielle Chanel*. Timothée Chalamet could take up this phrase. The phenomenal success that has accompanied his young yet long career has not made him lose a sense of reality.
In an interview conducted by Chanel, the actor reveals a part of himself that is not well known. He evokes the confusion born of his double identity, raised in a culture that is both French and American, he talks about his love of literature and particularly of Arthur Schopenhauer. He also evokes his first fragrant memories of cedar and acknowledges the privilege of living this life and having a roof over his head. And his feet on the ground, by all accounts.
*L'Allure de Chanel, Paul Morand © Hermann 1976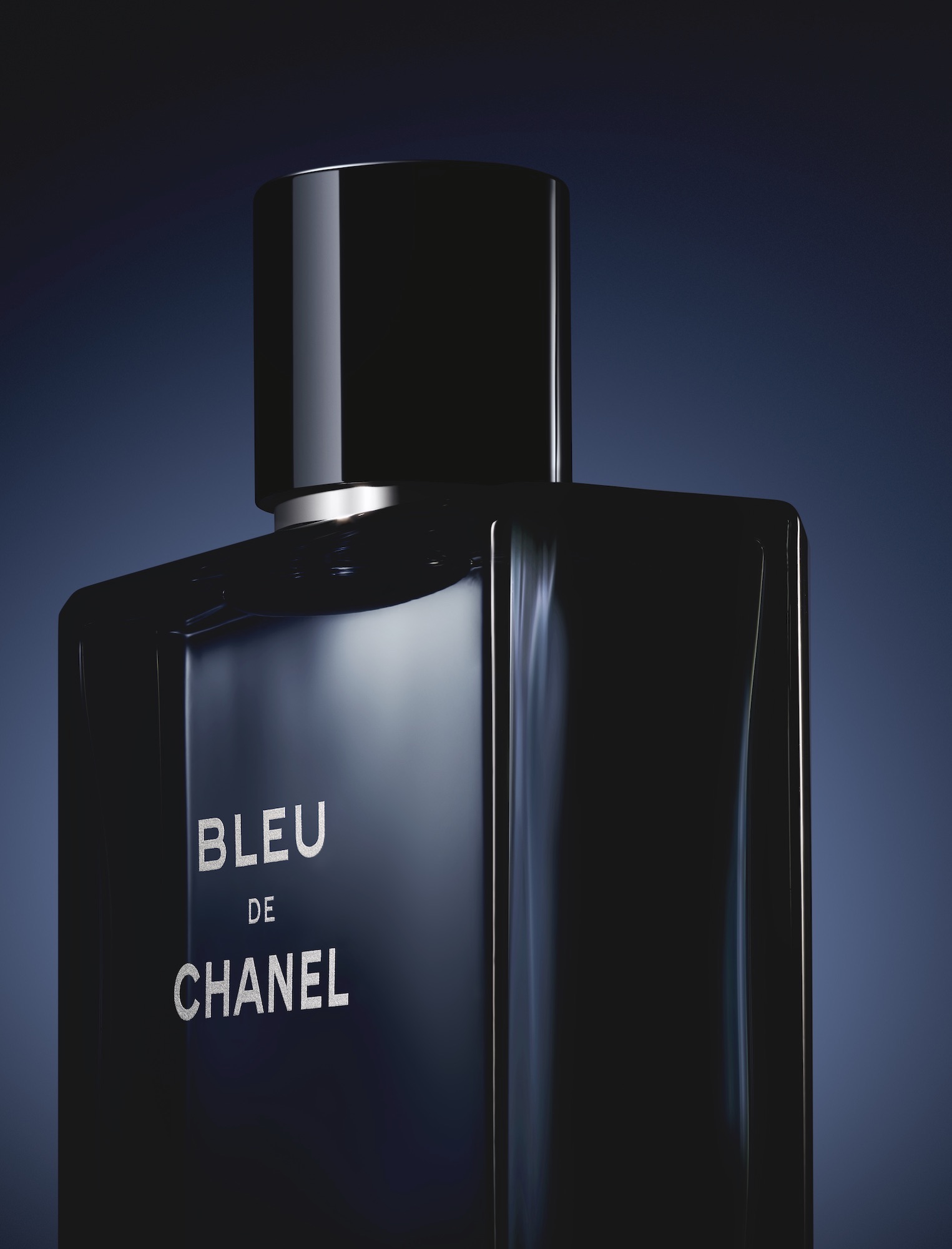 INTERVIEW
This forthcoming campaign marks the first time you've officially collaborated with a beauty and fashion house. Why is the timing right for you to become the new ambassador of Bleu de Chanel?
Timothée Chalamet : I didn't have to sell myself on anything when I was asked to become the new ambassador of Bleu de Chanel. The decision was not dissimilar to agreeing to do a film. I am lucky to be at a place in my career where I have the opportunity to curate and choose projects that strike my passion. When so many fingers in the glove feel like they fit, it becomes a no-brainer. You just immediately become excited and go all in.
Chanel has a celebrated, layered history of being a disruptive leader in fashion and beauty. What elements of the brand speak to your own sensibilities?
There's a subtle assertiveness with Chanel that's not in your face in the most refined, chic way. This made me feel great about working with the brand. There is also a level of confidence, respect, and timelessness regarding the creative leaders and everyone associated with the brand, both past and present.
Gabrielle Chanel famously said, "Fashion goes out of fashion. Style never."
That is a perfect way to put it! I'm going to steal that. Chanel is a brand and a signature that could be spoken about in a cultural class at university. I remember in an anthropology class during college, we talked about how there are select brands where the product, image, and storytelling are so synonymous and ingrained. I recently went to the Chanel store in Beverly Hills on my day off. There was such classic reverence in the store that was quite palpable.
There is a long-standing brand history with Hollywood and cinema—from Gabrielle Chanel's first visit to Los Angeles in 1930 to dress Gloria Swanson, to an authentic commitment to preserving cinematic masterpieces and continued support of emerging and established directors and actors. Has learning about Chanel's connection to the industry impacted the significance of your collaboration?
As someone who is passionate about movie making and acting, collaborating with a fashion and beauty house that has a vast, substantive history with cinema meant the most to me. To top that off, Chanel has given me an unbelievable creative opportunity to work on a short film inspired by Bleu de Chanel directed by Martin Scorsese— the greatest living American auteur of our time.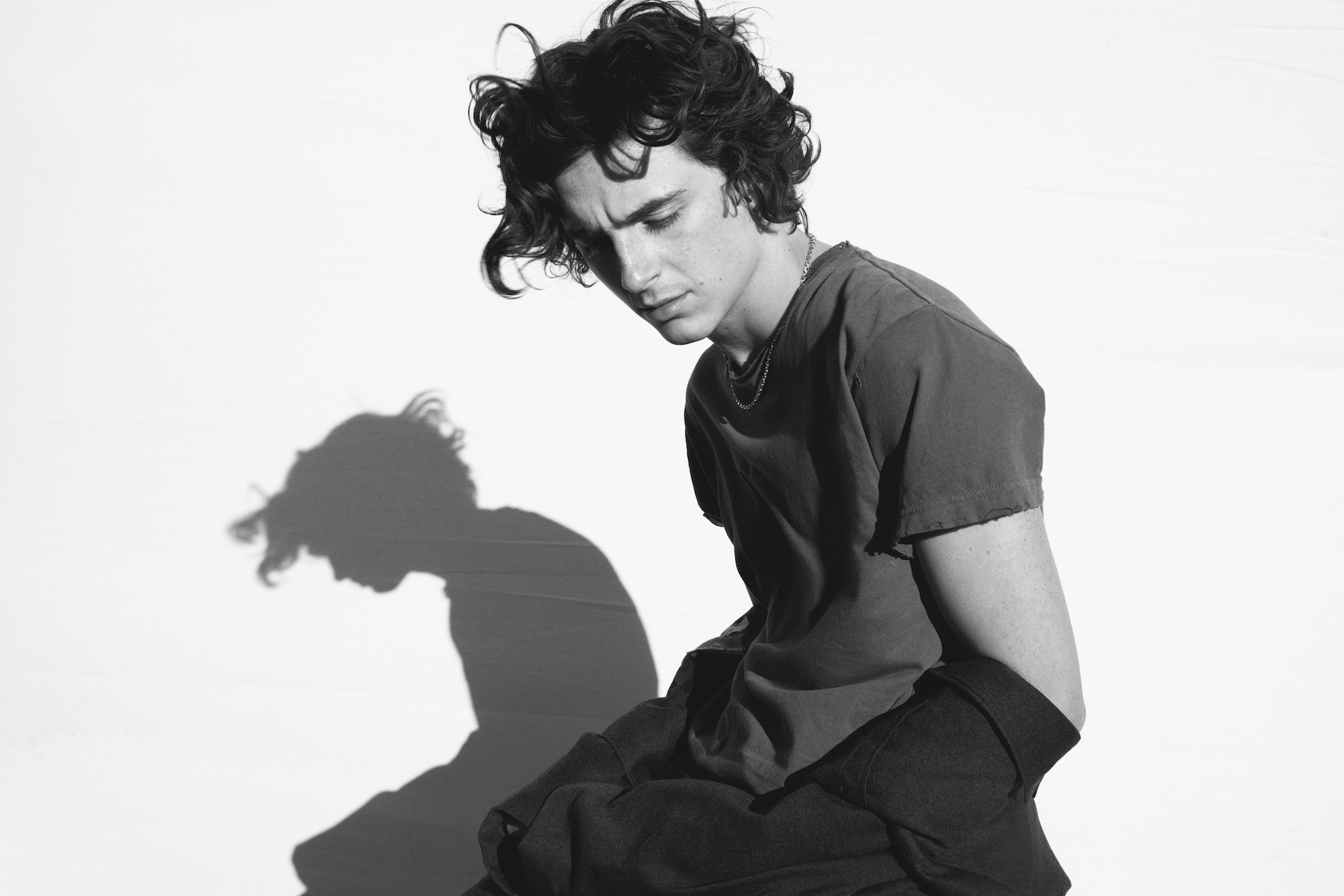 Bleu de Chanel, not unlike yourself, relates to a man deeply connected with himself and the world. The scent plays with many dualities—juxtaposing shadow and light, dusk and dawn, and woody notes with fresh undertones. What does Bleu de Chanel represent to you?
What I like about Bleu de Chanel specifically is that, not unlike movies and storytelling in general, the scent and the narrative behind it are open for interpretation. It comes down to subtle assertiveness and the unique interpretation of the person who is wearing it and how the fragrance ultimately makes them feel. That's all that's important—it doesn't matter what I think.
How do you feel when you wear Bleu de Chanel?
When you put on Bleu de Chanel, you're emphasizing a distinct experience, or maybe a certain look, occasion, or date. For me, personally, there's a specific intention behind fragrance. I'm not someone who wears a scent all the time. When I do, it becomes emblematic of a moment, and later there's a nostalgia for that moment and it becomes something more meaningful.
The ethos of Bleu de Chanel is firmly rooted in the state of becoming someone who does not limit themselves to the ordinary boundaries life sets and looks beyond what is visible to evolve. Does this resonate with your own path or ideology?
To me, the idea of becoming revolves around a continued aspiration to be self-possessed. There's a power to living as your most authentic, best self and manifesting what you want in and out of your life or even for a particular afternoon, a micro-manifestation.
Is there a memory of fragrance that sticks out to you from your childhood ?
Growing up, my sister danced at Rosella Hightower dance school in Mougins, South of France. Once, our mom took us to a perfumery in Grasse. I loved the experience, and I got a cedarwood- scented room spray to bring back to my bedroom. I accidentally sprayed it on my clothes, and the smell was overwhelming. Yet I remember very vividly feeling at the time that it was a creative expression to curate the scent of my room. That felt very French and nostalgic.
What is your earliest memory of a Chanel fragrance?
My grandmother bought my sister Chanel N°5 for Christmas.
There is so much nuance and subjectivity that revolves around the power of scent and what it represents, evokes, and invokes. What role does fragrance play in helping to shape, inform, and bolster one's identity and how we show up in the world?
What jumps out to me is identity. It's such a topical word right now. Creative empowerment and how you style yourself to not fit in a box isn't anything new but continues to be amplified by social media. I was thinking, as I was on my way here today, that scent is something that cannot come across in visual media. It's one of the last bastions of creative self-expression that hasn't been commodified in that visual space. It's really for you—similar to how the way in which clothes feel on your body can never come across to anyone, whereas how they look and fall on your body are what comes across to everyone.
Chanel in house perfumer creator Olivier Polge speaks often of the idea of making the invisible visible.
That's a great way to put it. There's an element of considered intention within the very ritual of putting on fragrance before you run out the door. When you spray Bleu de Chanel, it's kind of an immediate act of instant deliberate assertion of one's self.
What elements of your French/American upbringing define your personality?
I had a cultural upbringing that wasn't like anybody around me. I spent summers in a small French village called Le Chambon-sur-Lignon, which couldn't be more opposite from my life in NewYork. Yet the duality about what I was gravitating toward artistically or culturally—whether it was Jay-Z, arthouse cinema, literature, my Saint-Étienne soccer fandom, the American lore and lure of McDonald's, and Xbox 360—was all over the place. But it always felt good and open-ended.
It seems you shape-shift between the dualities of French and American life somewhat innately.
For me, there was such a stark contrast between the self-empowerment of the United States and even the relationship I had with acting at a young age versus how things are done in France, where it felt like there was such respect for time, tradition, and conversation. It's things that, growing up, I didn't have respect for at the time because I was drawn to more stereotypical American habits. As I've grown older, I have connected more with the French side of myself, which is why the BLEU DE CHANEL ambassadorship is appealing at this time. During the pandemic, I was walking around Paris, and I saw a receipt on a café table that had clearly been sitting there for three hours next to four people still deep in discussion. In LA, people are at dinner for only 45 minutes. America is ahead of the times and trendsetting in many ways, but at the same time France has fashion, self-expression, and identity that clashes beautifully with a very traditional French passive way of life. I've come to realize and embrace these contradictions of each culture and within myself.
When it comes to your career, are you someone who leans into that fear and surrenders?
If something doesn't evoke fear, it's not challenging enough for you to do.
What is the connective tissue between all the diverse characters you set out to play?
Hopefully there is some relatability with all of them. Yet I don't think my roles as a cannibal in Bones and All or as a madman chocolatier in Wonka are necessarily relatable. But I believe there is something grounded in all the characters I play.
You are an avid reader drawn to great thinkers like Fyodor Dostoevsky, Fernando Pessoa, and George Orwell. What draws you to literature?
I have always been curious about philosophy. It feels like a means to an end of understanding where one is at in the moment. One-liners that make sense about the truth of life—that's where it's at. It comes down to whatever helps you make sense of the day and where you're going. I also always liked Arthur Schopenhauer when I was in college, because his work feels properly existentially nihilistic, and French poet Arthur Rimbaud, who did all his best work by the time he was 19 or 20. Bob Dylan is hugely inspired by him as well.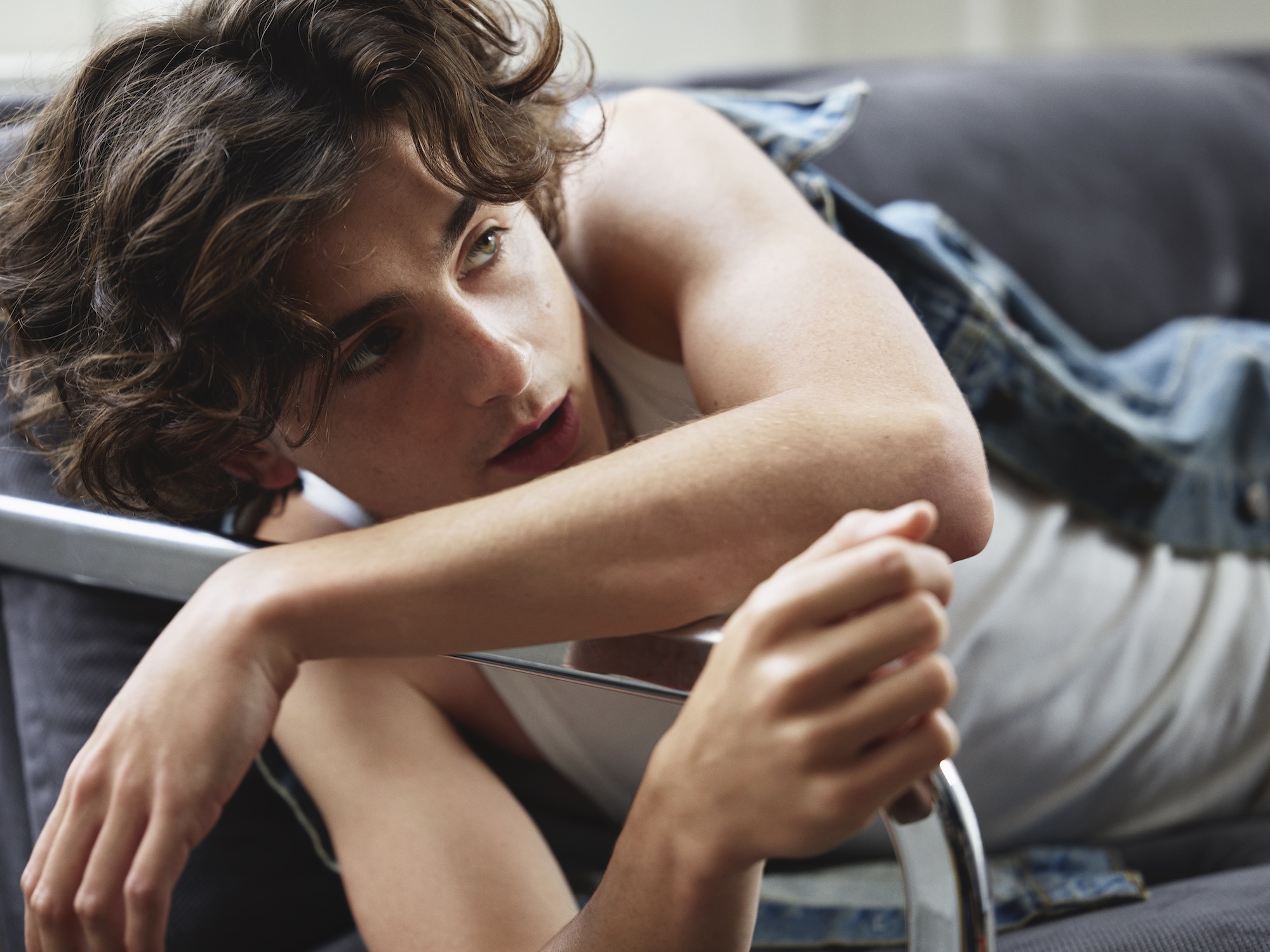 Where do you typically tend to find inspiration?
I'm trying to be more open-ended about it. Traditionally it came from music. But now it can be anything. The benefit of the experience of getting a little bit older and more mature is you can gather inspiration and ideas from experience and the people you look up to around you. When you're younger, you're looking at the media markers and what is commodified, presented, or given to you as what is meant to be excellent. As you age, you want to find more personalized, bona fide sources to draw from.
What are you most curious about right now?
Honestly, I've been thinking a lot about how life would've been in New York in the sixties! As I prepare to play Bob Dylan in A Complete Unknown, I keep ruminating on what it must have been like downtown at the time—mainly because living downtown is so expensive these days. What would it have been like when it was affordable and accessible, and at the same time so rich in art and culture? I'm wrapping my head around that more than anything because even I grew up in a different New York than New York is now. So that's the thought of the day.
What are you most grateful for at the moment?
I'm thankful for everything right now, and that I can reasonably know where I'm resting my head at night and that I get to keep doing something I love to do. I'm grateful to start this relationship with Chanel and to be a small part in the brand's storied and elevated legacy by helping to inform the next chapter of Bleu de Chanel.