Gazar, the haute couture fabric invented for Cristobal Balenciaga
Gazar, a word that clangs loud and clear, two syllables that draw the connoisseur into the world of haute couture and plunge the uninitiated into the mysterious world of fabrics. It's good to know more about this noble material as haute couture week begins. Catherine Kouliche-Goldman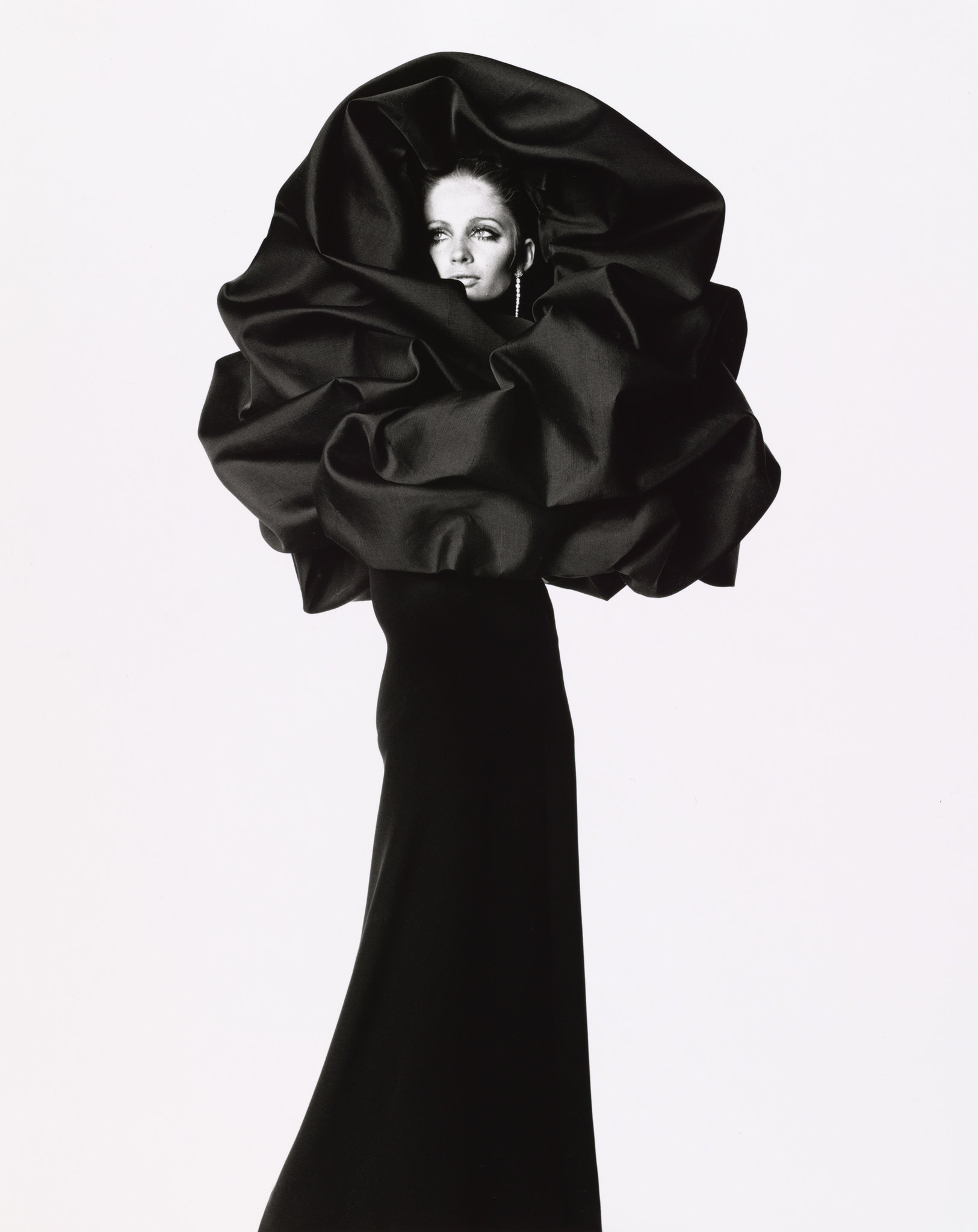 Gazar would be a commonplace fabric if there wasn't some creative genius intertwined in its threads. This precious material was created in 1958 by two celebrities from the fashion world: Gustave Zumsteg, fabric designer for the Abraham textile company, and Cristobal Balenciaga.
The couturier was looking for a fabric that could understand him and follow his creative process, but as it did not exist on the market, he had to invent it. He turned to Mr. Zumsteg, director of the Abraham company and a great collector of paintings, rightly thinking that he would understand the subtlety of his request. Together they went a long way and passed through fashion with mastery on the side of light for the one and in the shadow of this light for the other. But who cares, they were both masters in their field.
A member of the gaze family, the gazar differs from it by its astonishing construction. Mr. Zumsteg says that it was the sight of a roll of cotton gauze that gave him the idea for this type of weaving. The secret? A double raw silk thread combined with a taffeta weave and a loose weave. The combination gives the fabric an amplitude that allows the threads to run free. The unhoped-for space allows the threads to move freely, but with a watchful eye, as this material is not easily tamed.
Gazar is a complex fabric in many ways. It has a shady temperament and a cheeky personality, and it doesn't stand still. Both malleable and unruly, it is voluminous and flat, it is where you least expect it, it forces the imagination, it magnifies achievements. If it is a fairy tale for the eye, it is hell for the seamstresses, but the result is breathtaking.
Gazar has a potential that seduces artists, creators, and couturiers to the limit; it lends itself to unexpected deformations, swells, rounds, occupies all the space, plays timid, but at the slightest desire of a hand skilled in taming it, it obeys and keeps quiet. At last it lives.
Gazar can be sculpted more than sewn: it can be used to create volumes, 3D garments with softness and roundness.
This fabric was a star of Christobal Balenciaga's collections and it became a star when it was chosen for the mythical 1967 wedding dress collection, a simple model with limpid, curved and pure lines. It was Balenciaga's talent to reveal the potential of gazar. This outfit would have been impossible to make with a softer fabric.
Gazar is an idol that is worshipped, that one hardly dares to use for fear of mistreating it. It slips, it resists, it makes the round back but what elegance when it is made into a flounce, collar, cuffs, coat… Gazar is a fabric that belongs to the world of haute couture. It reigns unchallenged over an invisible luxury. Sober and elegant by touch, it is enough to personalise a garment.
I love its appearance, its crisp touch, its false humility, its nervousness. It fascinates me by its power and its way of occupying space, but it frightens me by its vivacity. I love this underlying luxury, never in excess, always in finesse, I love it because it was born from the meeting between a designer recognised by the general public and a creative fabric designer, unknown to the general public.
If you think about it, how many fabrics have a signature? How many fabrics in the history of fashion can claim to have been custom-made by one person for another? Gazar is not an industrial product like any other, whether it comes out of clever weaving machines or not. It is a hard-to-find item in the market, but what a joy to get to know it.
Gazar has a vibe that makes it almost human, you could almost consider making friends with it, in fact I think that's what I did. I have always kept in my treasure box a sample of raspberry gazar that was sent to me by the Abraham company, many years ago. A beautiful old friendship…