Étienne Daho, on the waves of his desires
During the lockdown, the singer found a hard disk containing a multitude of recordings of songs he had kidnapped from other artists. With these covers from the 1930s to 2000, he made an album, called Surf, which is released today. Precious. Photos: Nicolas Dubosc. Interview: Isabelle Cerboneschi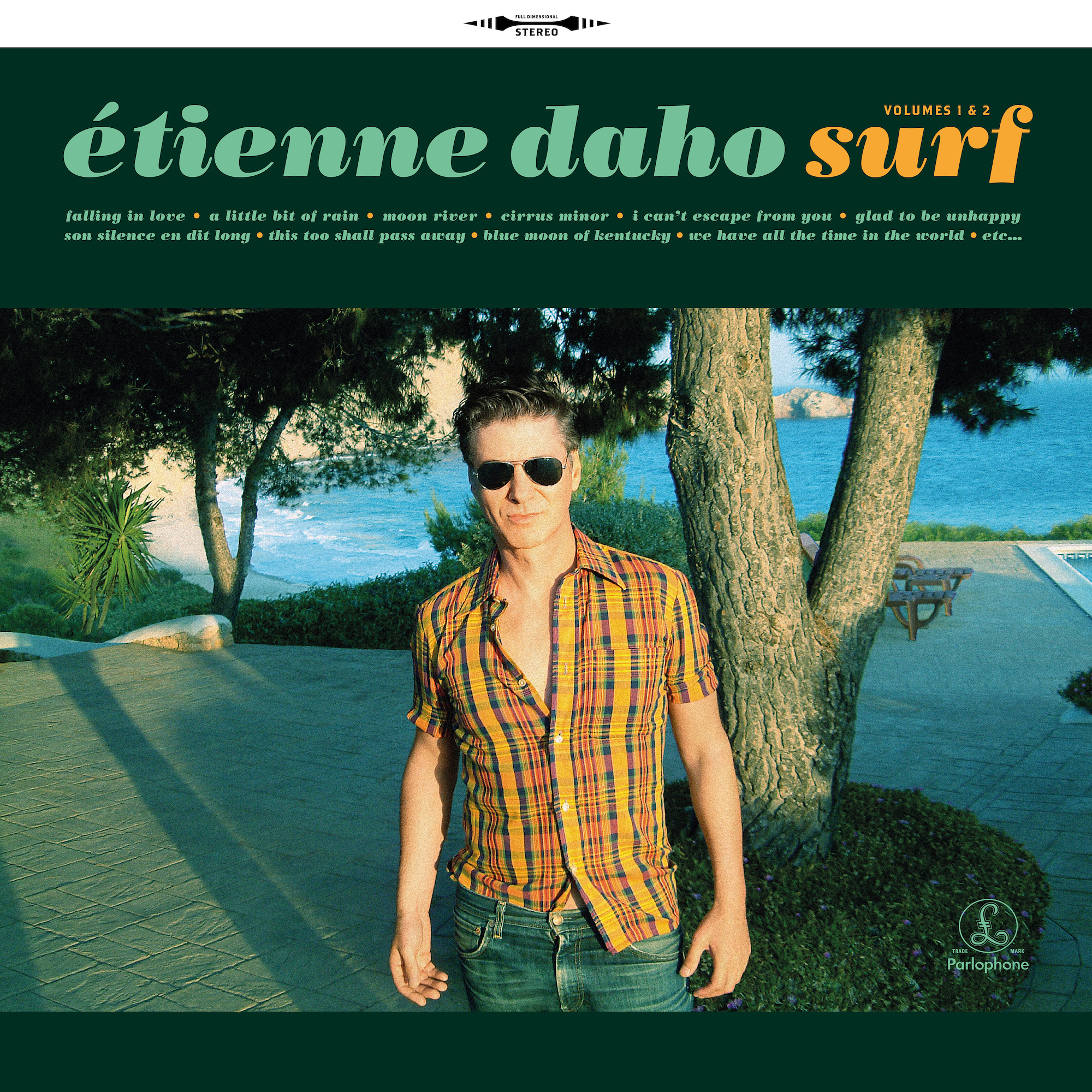 With his suave voice, which has often accompanied us through sleepless nights, Etienne Daho shares his fetish songs, hits from another era drawn from an eclectic repertoire that goes from the 1930s to 2000. The album Surf, released today, resembles a soundtrack, the one that has punctuated his life since his childhood spent between Oran and Cap Falcon, his adolescence in Rennes, and his adult life between London and Paris. This intimate playlist is a beautiful and must be taken care of.
Etienne Daho surfs on styles and genres – folk, soul, rock, country – and takes the wave as it comes. These songs are not his songs, but at the end of the album, we don't know who to attribute them to.  He kidnapped them. He brings a new density to The Way You Look Tonight by Air. His interpretation of Pink Floyd's Cirrus Minor is deliciously hypnotic and his Moon River masterfully poignant. He sings about love, which usually ends badly, broken hearts, memories of happiness. But if happiness could be captured, we should known…
INTERVIEW
In this album, there are songs from the 30s, 50s, 60s, 80s, 90s, 2000. Is it a tribute to nostalgia?
Etienne Daho : No, it's an album that I started in 2004, that I took over between 2005 and 2006 and that I gave up: at that time, I was having problems with my record company. It was a collection of songs  that I wanted to sing. We had a very modest budget, no support, I was completely free. Then I began to work on the album L'Invitation and I completely forgot about this project.
How did you come back to this unfinished album?
I was asked to release a rather rare album and I remembered those recordings. I put together about ten songs and we released a first version of Surf in June. I knew that we'd recorded other things, but I didn't know where they were. During the lockdown, while I was putting my hard drives in order, I found one without any indication. I was very close to erasing it… And while listening to it, I discovered that it was the continuation of the project that had not been mixed. I was so happy! It's very enjoyable to bring back to life a project that should never have seen the light.
Surf, which is launched on December 4th, is an album of cover songs, and yet, they become yours. How do you do that?
These are songs that I love and have known for a long time. I probably kidnapped them. That's the thing about songs: they speak so much about you that you make them your own.
You lived your first years in Algeria. Your grandparents had a grocery store with a juke box in Cap Falcon. Does this taste for this kind of music come from your childhood?
Yes there was a lot of English and American music at home. My mother was a fan of Elvis Presley, Sinatra, rockabilly. My father liked jazz. My sisters, who were older than me, listened to yéyés, the English scene, Motown. There was a musical eclecticism at home. Those songs were picked up everywhere. That explains the title of the album too: I surf on lots of styles that have nothing to do with each other. The consistency is elsewhere.
Consistency depends on your voice and your interpretation.
I hope so! Even though it's not my mother tongue and I sing in English with a French accent, I swallowed these songs, they're mine.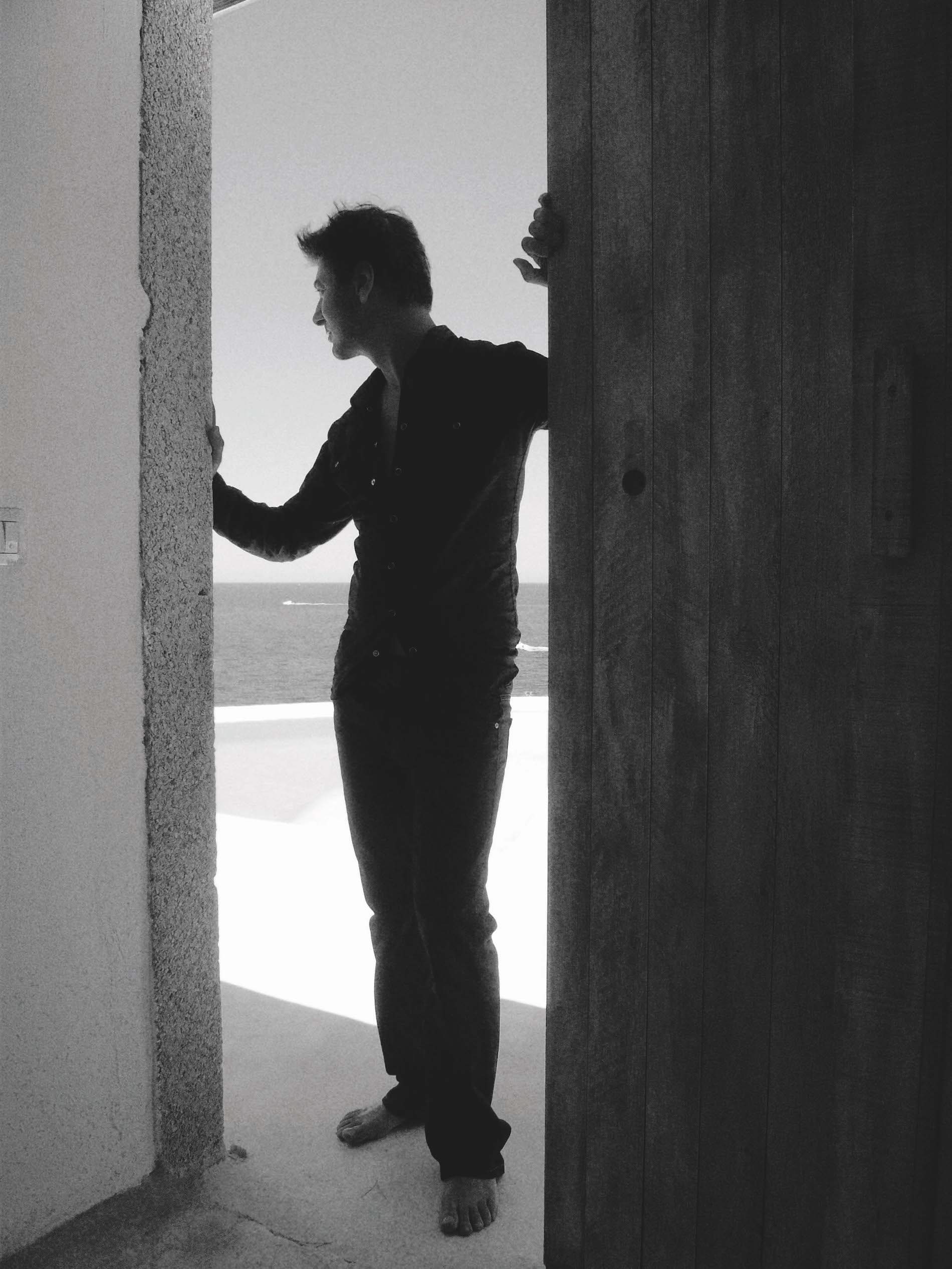 Most titles are love songs.
Yes, they talk about broken hearts. Country songs are all about that. It's funny, by the way :  these songs are composed by tough guys who have tears in their eyes when they talk about their lost love. It's funny, but during the first recordings, in 2004, I was going through the same thing, hence perhaps the theme of broken hearts. In fact, this story inspired me the song Son silence en dire long, which was not finished. It was part of the initial project: it was in fact the only original song of the draft. I had made a video clip, when I had long hair. The person I was in love with really liked it and it seemed like a good enough reason not to go to the hairdresser.
But that didn't stop you from falling in love again…
I shall fall in love until my last breath…
Music is your whole life, but how did you dare to present your songs to someone for the first time, with that shyness you had?
Boldness of the timid is imperious (laughter). It started one evening, in an innocuous way. In 1977, I had organised a concert in Rennes of the Stinky Toys, which was the group I loved, with Elli Medeiros and Jacno. After the concert, there was a snowstorm. They were forced to stay and as I didn't have enough money to offer them a hotel room, I organised a kind of drinking party at my place. We talked all night and it was the first time I told someone I was writing songs. They encouraged me to do it. Nothing could have stopped me after that. I sent Elli some songs a few weeks later and Jacno produced my first album : Mythomane. Beyond  friendship, they became a family for me. And despite the fact that Denis is no longer there, it's a bond of a lifetime.
When you sing covers, or initiate collaborations with other artists – Lou Doillon or Jane Birkin, whose album Oh pardon tu dormais, which you produced, is about to be released – is it a way for you to get out from the light, and recharge?
Oh yes, definitely! I conceive my career with moments of pause. I need them. Too much light hurts me. I need solitude, isolation to write. And I love sharing. I have produced little for other artists but each time it is a very rich, strong, inspiring moment. First of all, it takes up all my time, all my ideas, then it allows me to go elsewhere, toward new adventures. Producing other people's albums means continuing to make music, but in the shadows. It's very pleasant to be at the service of someone who becomes an obsession.
Your music is loved by both the fans of the origins and the younger generations. How do you explain it?
This is part of the great mystery. How are we going to connect with the audience on an emotional level? I don't know. I do what comes to me spontaneously, without knowing how it will raise people's awareness. It's also linked to the fact that my songs evoke fairly universal themes in which everyone can recognize themselves: they talk a lot about freedom, love, or its absence.
When we think about concerts today, we say to ourselves that we had a crazy chance to live those experiences, but without taking the full measure of what it really meant : freedom.
We are privileged: we have everything we need, we are free, we can live and do what we want, it's extraordinary. But whe take that for granted. We only realise their value when we are deprived of them. And that's a shame.
Were you aware of your own freedom?
I have lived a lot in England. It's still the land of pop, music and a certain anonymity that allows me to live a normal life, to write real songs based on authentic things and not on fiction. Celebrity can isolate. That's one of its perverse effects. But when you do a job like that, you live in a kind of dichotomy: you oscillate between the desire to share and the desire to be quiet. You have to manage both.
And yet, in the 90s, it was absolutely unmanageable: fans would invade the stairs of the building where you lived in Montmartre, they would sleep on your doormat?
It was horrible. It was a system that didn't suit me at all. This suffocated me. I blew it all up when I left for London. My whole career, everything I did afterwards, was just a way of never going through something like that again and being a little more in the shadows. I wanted to be able to do my job, which is to create music, without becoming some kind of pop idol that provokes hysterical reactions. That would have happened one day or another, because when you get older, the audience gets older with you, and has different reactions over time. But I anticipated all this. It was a bit brutal for fans of Pop Satori and of my early hits. When the album Eden came out, they found it hard to accept the fact that I had decided to follow a different musical path and they rejected it. That saved me. When I left Paris for London, I was in a state of shock. I had made an excess of excess: an excess of popularity, of work, of emotions. I was on the verge of an explosion and I needed to stop. Eden, which was monumental to write, create and record, was the foundation stone of my new life.
When you were a child, did you consider becoming an artist?
It was an unspoken, a hidden child's dream. I had very strong desires inside me, in my head, in my heart, and I thought it was good to keep it as a secret until the right moment. As a matter of fact, some people in my family knew I was making music the day they saw me on a Michel Drucker's TV show. They couldn't believe it! I didn't talk about it because I was afraid that the reactions would be negative. I wasn't very valued in my family. My sisters and I were brought up by our grandparents in Algeria. One day my father disappeared. I never saw him again. My mother had to stay there because she couldn't get a divorce and I went to France with one of my aunts. I felt like I had no parents, isolated, without roots, without my country, without my sisters. Those were the founding years. It seems a bit sad, but that's what art is all about! It's about transforming one's sorrows and frustrations into something beautiful and sharing them with others.
Surf, 20 tracks CD + 2 bonus tracks and 20 tracks double vinyl. Released on December 4th by Parlophone Warner. Order : https://EtienneDaho.Ink.to/SurfFA