Letter to Luna
In December, the days get shorter and the nights get longer. The good thing is that you can immerse yourself longer in the observation of the moon. In January 2019 Hermès Horloger launched a timepiece called Arceau, L'Heure de la Lune. This intensely poetic Moon phase inspired this story, just before the holidays. Because the moon makes our nights less dark and gives us hope for better tomorrows. Isabelle Cerboneschi
This is a fictional story. Any resemblance any resemblance to real persons, living or dead, is purely coincidental
Tonight is the full moon. I'm looking through the window. The face of the moon, I'm not talking about the dark side, is so familiar to me. How many times have I let myself be lulled by her glow. How many nights have I hoped that the silent prayers I addressed to her would be heard. And like every night of the full moon, memories are flooding back.
As I was tidying up tonight, I found a large forgotten box at the top of a closet. It contained a letter that my mother had written to me just before I was born. She had given it to me when I was 18 years old, in a precious bundle that contained my first diapers, my first pajamas, my first little child's shoes,… The letter was placed just above it. Finding it again overwhelms me. It seems that it was written especially for this evening of full moon.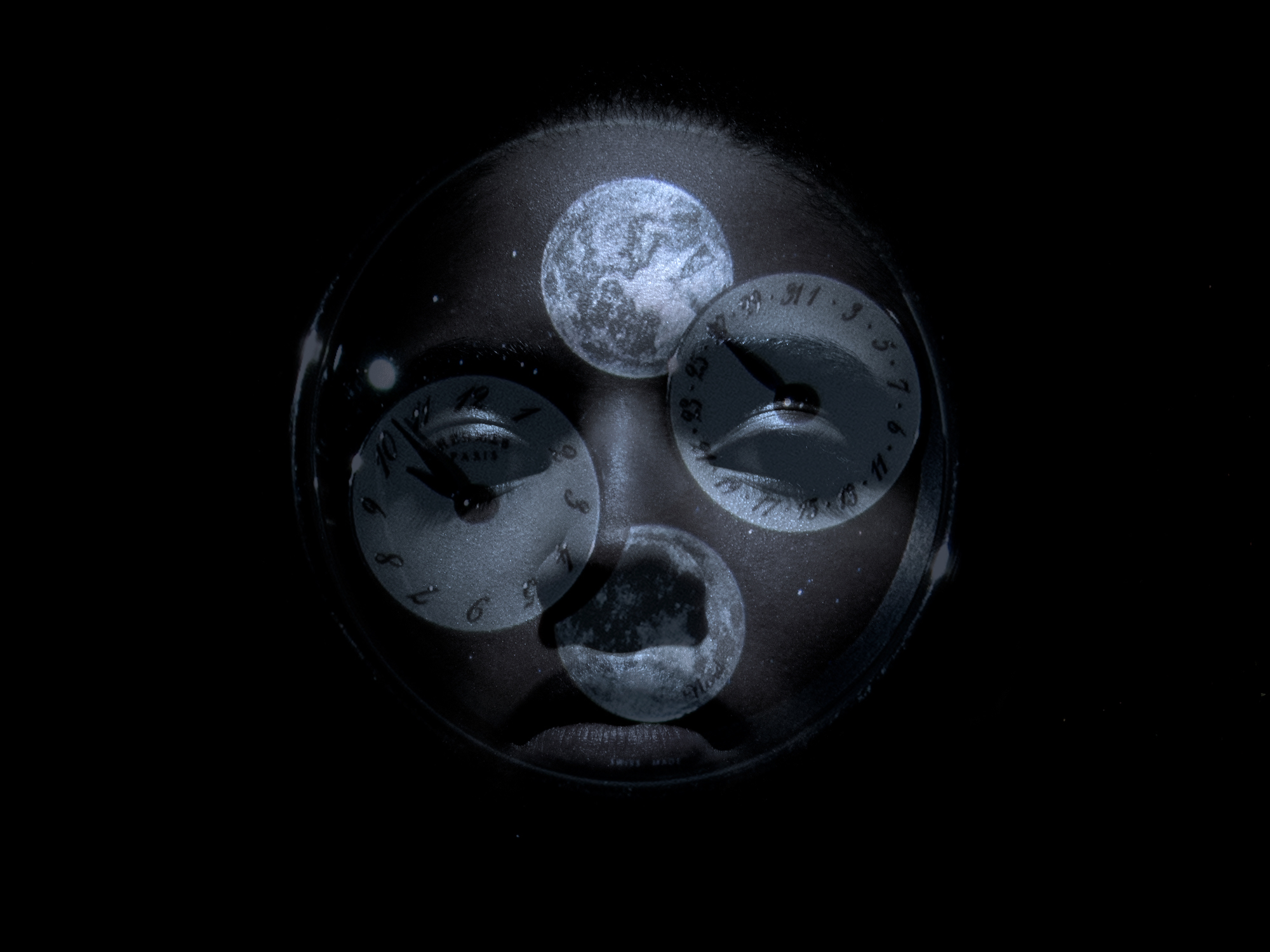 "My darling daughter,
When evening falls, the moon is gold". This is the only line of this poem by Émile Verhaeren that I remember. I had learned it by heart, like all the students in my class. In my grandmother's kitchen, I had repeated it, like a trained monkey. And tirelessly, she had corrected me, until it came out of my mouth without a hitch. How old was I again? It had been so long ago…
I didn't like this poem, horribly sad, nor the name of the poet. It reminded me of André Verchuren, the accordionist. And accordions made me uncomfortable. I found that it didn't sound very pretty. Later, I discovered Astor Piazzolla and the way he twisted my heart with his bandoneon that cried tears of blood. But that was later. »
Another memory comes knocking at the door of my mind. It was in the middle of the night, July 21, 1969. I was a tiny little girl but my parents had forced me out of bed to watch something unique. On the TV screen, I could see rectangular silhouettes that seemed to bounce like white marshmallows off a dusty earth. Man walked on the moon that night. Our beautiful satellite had lost some of its mystery but that didn't stop me from loving it.
The moon became my ally during the summer of my 18th birthday. I was lying on the grass with my lover, my one and only, who became your father. My heart was beating, his heart was beating, it was my first time. I did not keep an unforgettable memory of it. On the other hand, I remember everything else. Especially the full moon, which seemed to look at me with its cyclopean eye, without judgment, but I hoped with benevolence. She was as round as I was tiny. Like two children who grew up too fast, your future father and I didn't know what to do with the parts of our bodies that we were trying to recover after having mixed them up so well. "Here, take your leg back ». « Here is your arm ». Suddenly, in the middle of this mess, we burst out laughing. It was so good, all that joy after the first time. From that moment, I knew that we were going to spend our lives together, he and I, because laughter can save us from everything.
I have the weakness to believe that since that night, the moon has become my friend. I don't have many friends, you know, and this one is mute for all eternity. But that doesn't matter. One is never disappointed by the moon. It is there. And in the worst case, it disappears, but it doesn't last for long. Lunar eclipses are temporary.
One day, I became the moon. Or rather my belly. It was growing everyday. I thought it would never end taking up all that space. I had swallowed a star and that star was you. You pointed the tip of your nose in broad daylight, as if to counterbalance the authority of the night in my life. Your father and I named you Luna. That's what I wanted to write to you tonight, while waiting for you to give birth one day to a star of the nights that will embellish our days…".
I put the letter down delicately and look at my watch, the most poetic Moon phase I've ever seen. A gift that I have given myself. It is called Arceau, L'Heure de la lune. On its dial, there are two moons, and on one of them, you can see Pegasus, the beautiful winged horse, who travels from Earth to Heaven. Like my thoughts.
I'm thinking of you, my unborn child. One day, you will receive your grandmother's letter, your mother's watch. But for now you are curled up inside me, my sunshine. And I am waiting for you.
Photo & réalisation: Buonomo & Cometti
Model : Elodie@elite
Merci à Evane Boulanger @elite