Sonia Zoran in her poetic boutique
In her peculiar shop in Chardonne, a little swiss village, Sonia Zoran sells words. Sweet, spicy, tender, intense and relevant words, that she puts together to create haikus. And her little poems are the most delicate thing I will offer myself and others for Christmas this year. Photos : ©Thomas Wüthrich. Text: Isabelle Cerboneschi
The front door of the Magasin des Mots is easily recognizable in the heart of the little village of Chardonne. This unusual store opened its doors last June. Sonia Zoran shares this beautiful space with the teacher and writer Sonia Baechler. Together, when the Covid allows it, they lead writing workshops, for adults and children, welcome writers and talks, organize walks around these words and this country they love so much. And when you push the door of that place, you know that you also open the doors of your own imagination.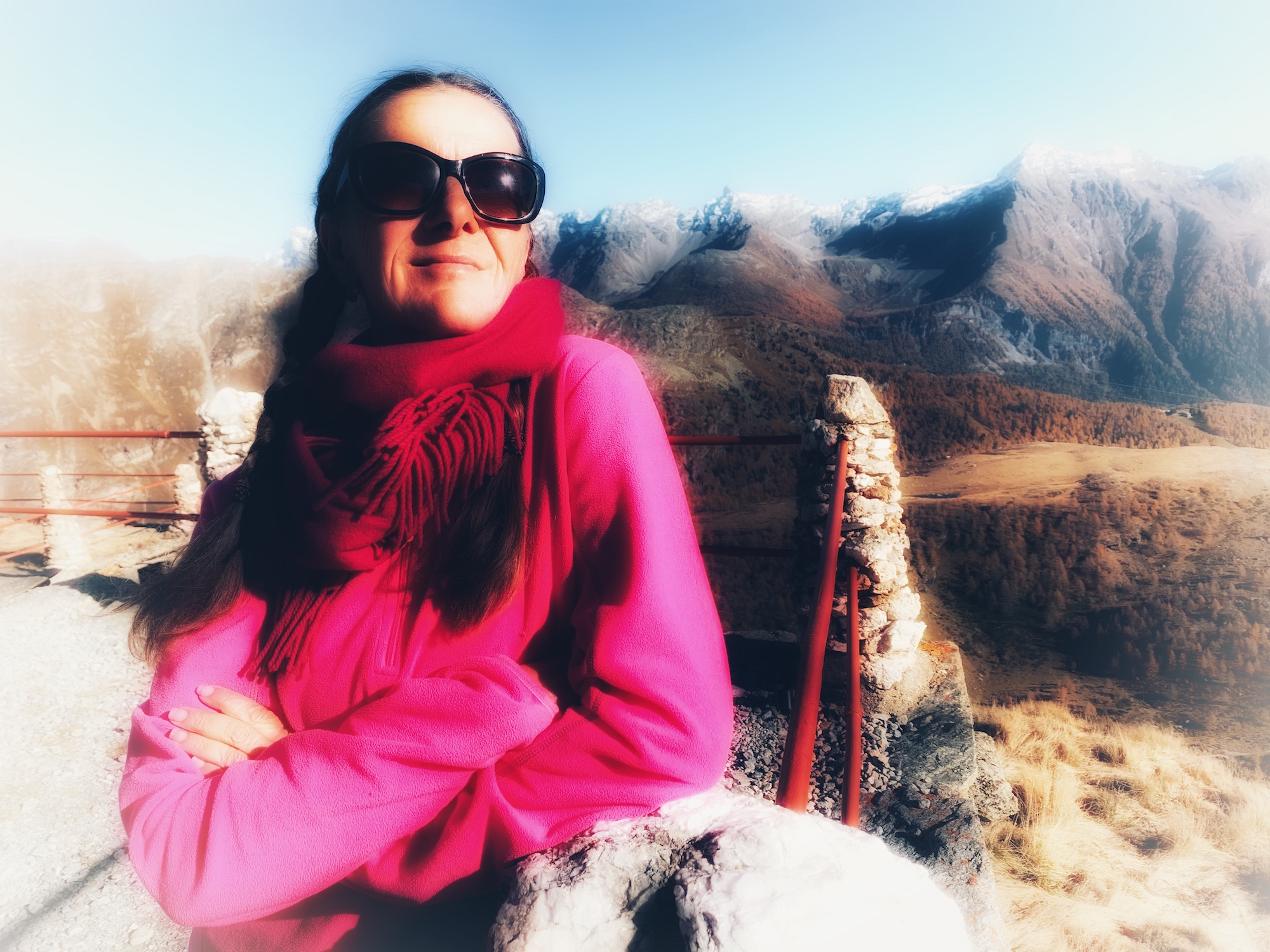 Sonia Zoran. This journalist, writer, who studied political science at the University of Lausanne, won the Dumur prize in 2015. She won it for her series of reportages Éclats de Méditerranée, broadcast on RTS La Première. With her humanity, her sensitivity, she tried to give listeners the keys to understanding the phenomenon of migration flows and the human dramas that result. While evoking the role of the Mediterranean in all this. Sonia Zoran has always written "heavy" subjects, as opposed to "light" stories. As a young journalist, she covered the conflict in ex-Yugoslavia for the Nouveau Quotidien. She had chosen to be in the middle of that war, because she had roots there: her father's roots.
She worked for almost every media in Switzerland. Sonia is a tough journalist, a war reporter. Even her voice is deep. The question that came to her in 2019 was more or less this: when you carry such baggage, how can you be legitimate if you venture into poetic writing? "I had been labeled an intelligent woman, not a poet», she says.
Yet her heart has always yearned for poetry. "I have developed that taste over the years. I read poetry, I wrote poetry, and I searched for it in people. It's like breathing. " She sometimes seized beautiful flashes in the worst of chaos, but never dared to write it. "I found that at times Sarajevo was terribly poetic, but I didn't know how to say it. It was while reading the writer Erri de Luca that I told myself that it was possible. But not for me. Not in a newspaper. I believed that I had to be serious and that poetry was not serious. "It took her a little longer to understand that inside herself, everything is possible.
Creating a poetic store, the Magasin de Mots, was a first step towards poetry. And during the lockdown, because words can't be locked, she had the idea of creating haikus, those little poems that capture a moment, like a snapshot. "They are like little sparks, local haikus, inspired by what I see ", she explains. So far, she's written twenty-four haikus. She has found a printer in Territet, who has printed her poems on a Bristol card, which she slips into a shades of beige envelope. Everything is swissmade. She sells her kaikus by the piece, by three or by five. So delicate!
Swirling flakes
What if I danced?
Alone?
How about offering haikus for Christmas?
Le Magasin de Mots, Rue du Village 12, 1803 Chardonne.
Price of haikus: 4,50 chf per piece, 13.00 chf for 3, 20.00 chf for 5. shipping costs: 2.00 chf
To order:
E-mail: sonia.zw@bluewin.ch
Tel: +41 79 277 59 18